Comics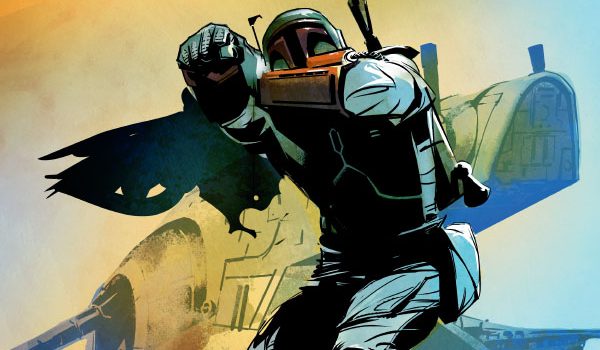 Published on February 18th, 2023 | by Admin
BEWARE THE POWER OF THE DARK SIDE IN "STAR WARS: HYPERSPACE STORIES VOLUME 2: SCUM AND VILLAINY
Dark Horse presents a new epic paperback collection in Star Wars: Hyperspace Stories Volume 2: Scum and Villainy! The book contains issues #5—#10 of the Star Wars: Hyperspace Stories comics. It is written by Cecil Castellucci (Shade, The Changing Girl), Amanda Deibert (Wonder Woman '77, Super Hero Girls), and Michael Moreci (Star Wars Adventures, Wasted Space) with interior art by Andy Duggan (Hero Cats, Chrono Cadets), Andrea Mutti (Parasomnia: The Dreaming God, Rebels), Riccardo Faccini (Roundhouse Hooligans, Prison Earth) and Eduardo Mello (Dungeons and Dragons: Mindbreaker, The Blackening) and colors by Daniel Jackson (Stranger Things: Kamchatka, God of War: Fallen) and Michael Atiyeh (Assassin's Creed Valhalla: Forgotten Myths, The Orville: Artifacts). This compendium also features cover art by Cary Nord (Conan, Daredevil) and Tom Fowler (Grendel, Star Wars Republic).
From one end of the galaxy to the other, the forces of evil grow stronger. Criminal syndicates scheme in the shadows, while vicious bounty hunters track down the guilty and innocent alike. And from the height of the Clone Wars to the darkest days of the Resistance, the agents and disciples of the Sith work tirelessly to enact the dark will of their shadowy masters.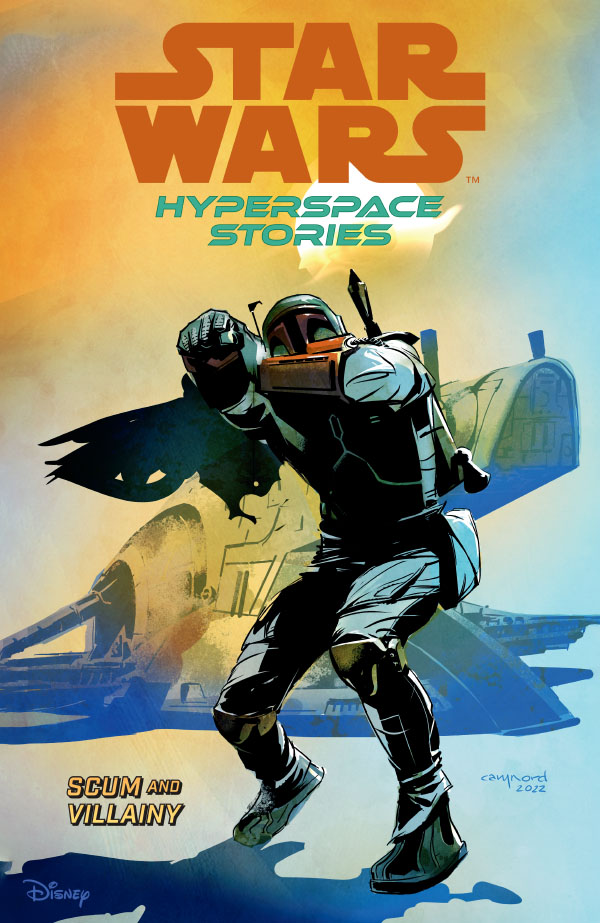 Dark Horse Comics presents four tales of scum and villainy in Hyperspace Stories Volume 2!
The Star Wars: Hyperspace Stories Volume 2: Scum and Villainy trade paperback will be available in bookstores September 5, 2023 and in comic shops September 6, 2023. It is available for pre-order now on Amazon, Barnes and Noble and at your local comic book shop and bookstore and will retail for $19.99.