Comics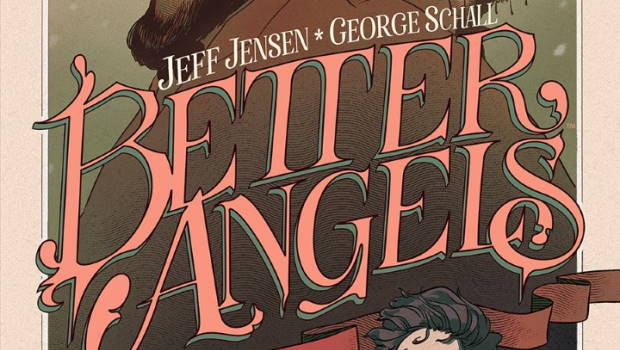 Published on November 17th, 2021 | by Chris O'Connor
BETTER ANGELS: A KATE WARNE ADVENTURE Review
Summary: The America's first female detective protects America's greatest first family.
If there are still people dismissive of the importance of comics, direct them towards this story! Based on the true story of America's first female detective who not only showed just how amazing women were at the job… but then saved the life of Abraham Lincoln and his family! That's a pretty good case in point for women being able to work as detectives as well if not better than men and also for comics being able to educate and entertain.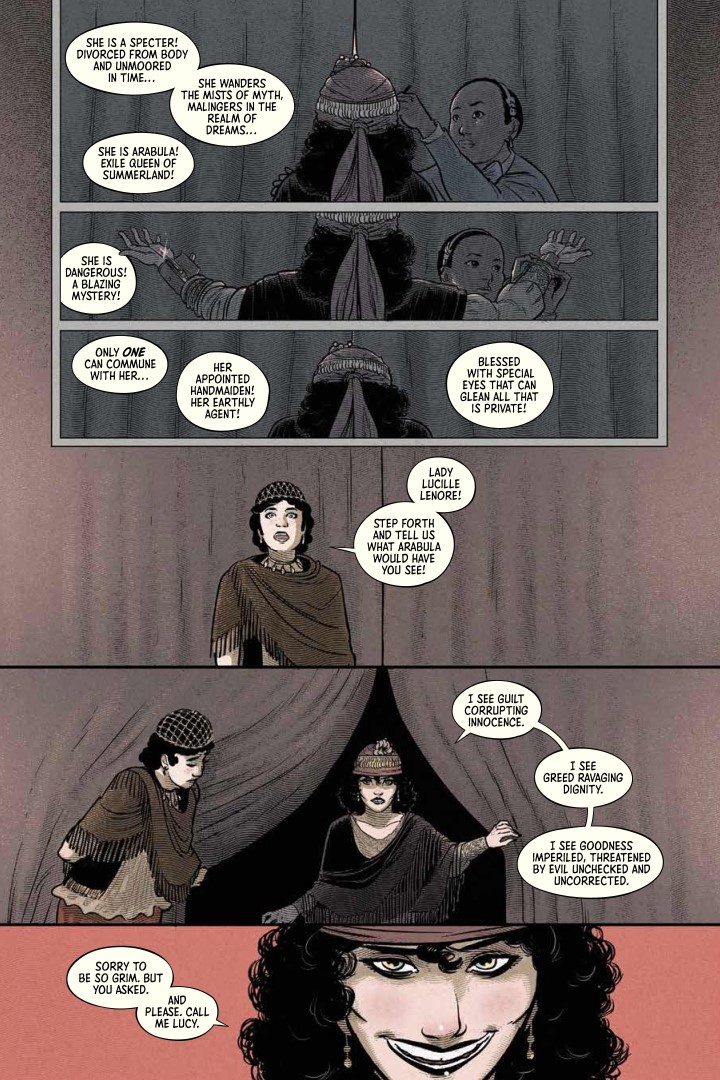 Writing
I was certainly not aware of Kate Warne before reading this story and I'm not sure how close to the facts it runs, though I would imagine sufficiently that even if a fraction of the events actually did occur, it's still a fantastically impressive set of events. If someone was looking for a bone to pick they might try and claim that at points the writing is "heavy handed" pointing out the hurdles Kate and her colleagues had to overcome to get the job and to prove their worth… but others would point to those sections and remind people that those battles are still being fought (and in some places progress not only doesn't seem to be being made but things seem to be going in reverse). I found it quite appropriate that Kate points out that one of the reasons she would be so good at being a detective is because women are generally ignored and assumed to not be capable of anything, so why would anyone suspect one of secretly collecting information and tracking down unpleasant people? The interactions between Lincoln and his wife also do a great job to point out just how difficult the role of President is not just for the person "in charge" but for their family who are brought into the whole turmoil of the post as well. There's a lot of depth covered in the pages and unfortunately a lot of issues that we really don't seem to have made as much progress with as we should have by now.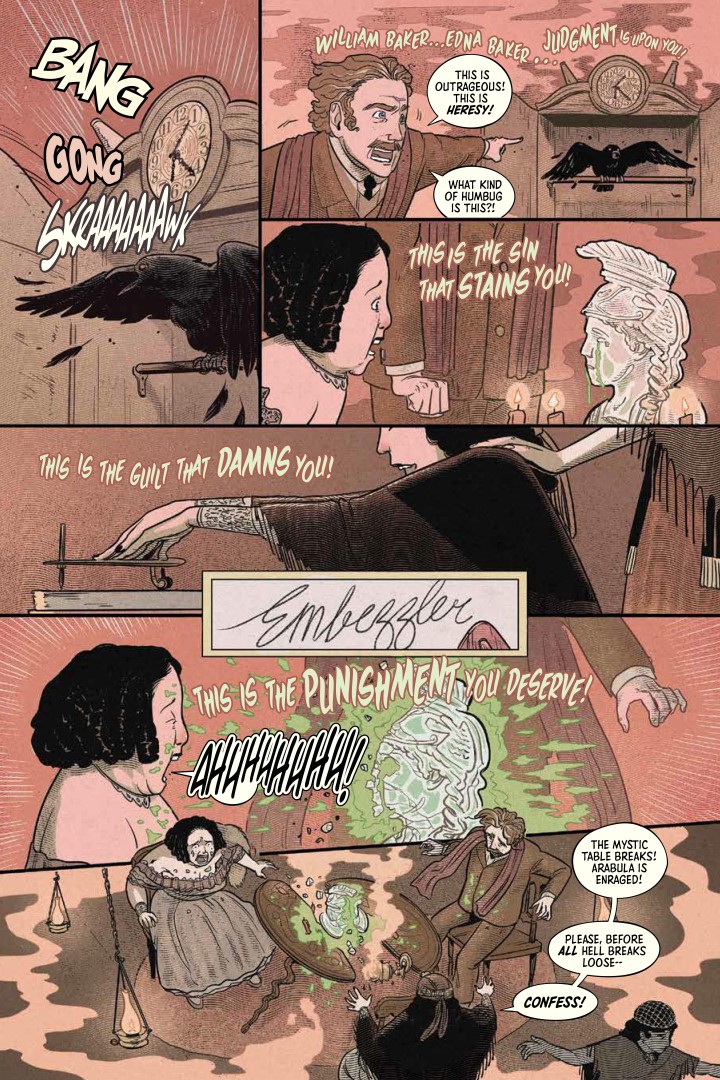 Artwork
The panels throughout are clean and clear and I really appreciate that. Even when events get hectic, the reader can always find the elements of importance. Colour tones are somewhat muted, in some cases even more or less sepia, which I felt really works with the historic nature of the story. The panels that book end these events from history are very thoughtfully created and if my shift towards wetter eyes at the end is any indication… I suspect they are likely to have quite the impact on many readers.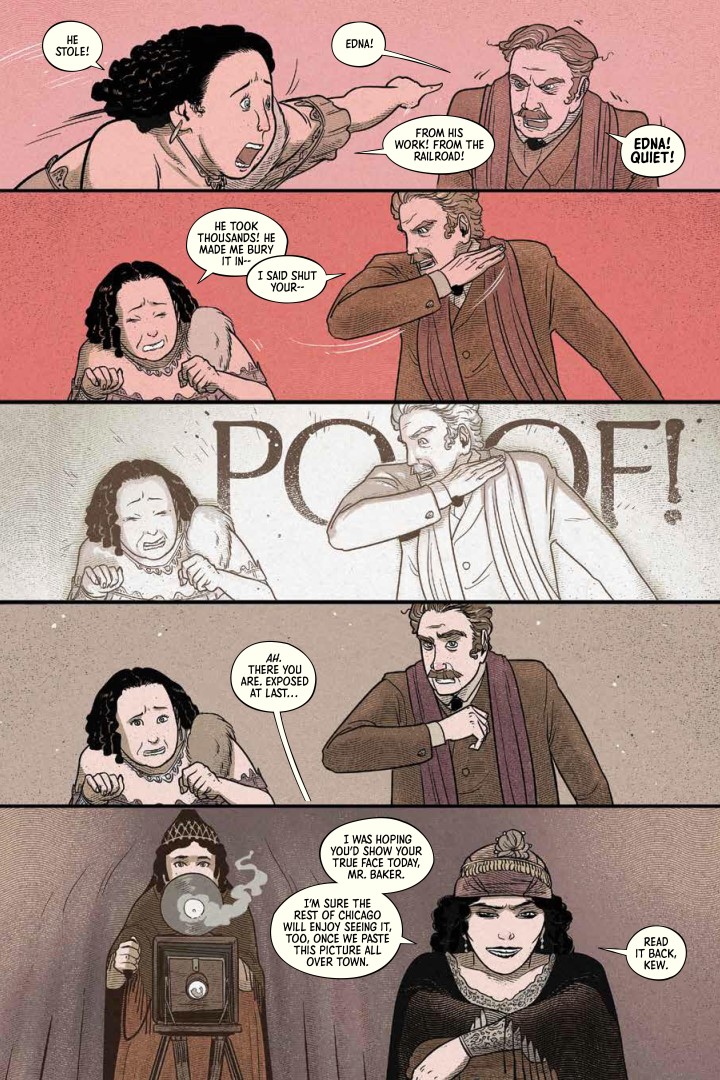 Final Thoughts
It's always fascinating to fill in the blanks from the history that we thought we knew quite well. This isn't just the story of an earlier assassination attempt on Abraham Lincoln (though it most certainly is that), it's primarily a story of how undervalued women have been in (Western) society and arguably still are, of how a woman can slip into and out of places and uncover critical information simply because no one gave women credit to be anything other than "the weaker sex". It's somewhat sad to read of these events and realise just how similar they are to current events which can leave you sad that we don't seem to be able to overcome our failings. But perhaps it is better to come away from it thinking of how amazing one person can be and how their actions can change the course of history… even if their story will be largely untold… it will never be truly forgotten.
A great story and a great telling that is sure to get the emotions going. Grab a copy if you love his(hers)tory, politics or simply action and adventure.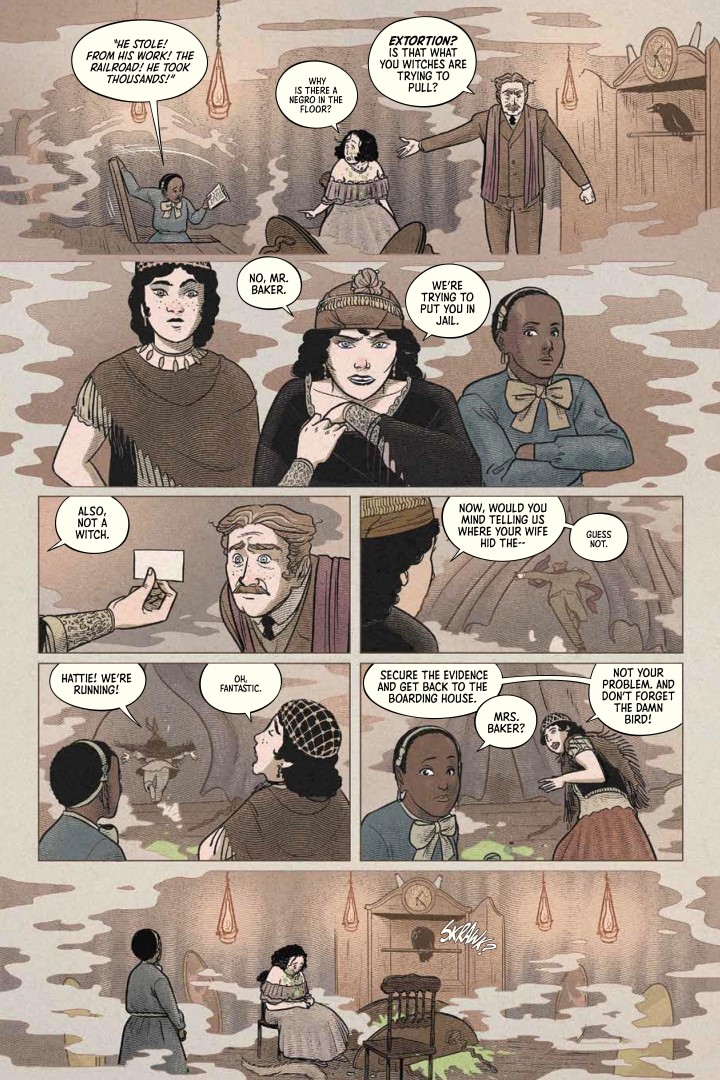 Comic Details
Publisher: Boom Studios
Writer: Jeff Jensen
Artist: George Schall
Cover Artist: George Schall
Genre: Historic, Action/Adventure, Crime
Format: 220pgs, FC, TPB
Release Date: 27th October, 2021