Games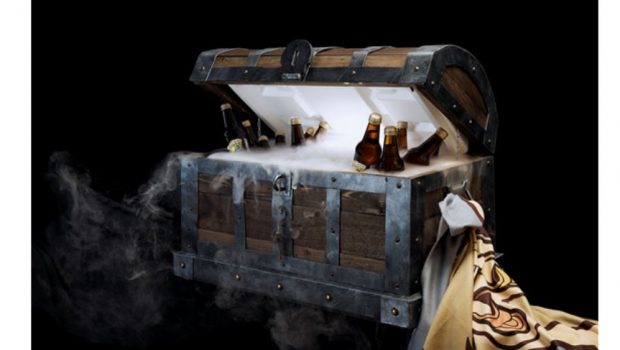 Published on January 28th, 2022 | by Adrian Gunning
Bethesda's 'Chilly Chest' Brings a Taste of High Isle to the Australian Summer
Bethesda ANZ is bringing a piece of High Isle to the Australian summer to celebrate the reveal of The Elder Scrolls Online's 2022 Chapter. In collaboration with Australian cosplay and propmaker masters, Scrap Shop Props, Bethesda has produced limited edition 'Chilly Chests', themed after chests adventurers can find throughout this year's Breton adventure.
The specific style is modelled after relics of the Bretons of High Isle – a key location the heroes of Tamriel will visit throughout their 2022 year-long adventure. Created from recycled materials, these super limited-edition chests are both a gorgeous collectible, and a functional drink cooler that makes for an incredible companion to your next backyard BBQ. The Chilly Chest comes complete with a key, which doubles as a handy bottle opener, to keep things secure as well.
Available for fans of The Elder Scrolls franchise to win via Bethesda ANZ social pages, the chest itself is not just good for keeping drinks cool in the never-before-seen Systres Archipelago. A few lucky winners will also receive one packed full of glorious ESO summer treasures. The masters of mystical concoctions at Bert's Soft Drinks have whisked up some Breton Bitters, a delicacy from High Rock best enjoyed chilled to quench your thirst during hot island days. The Elder Scrolls 'Breton Society of Steadfast' themed beach towel rounds out the summer loot haul found inside this hand-crafted trove.
The Elder Scrolls Online 'Chilly Chest' is a limited edition item, but one lucky fan will get the chance to unearth one of their own by visiting the Bethesda ANZ social channels – with more to win throughout the year. Images of the 'Chilly Chest' can be found here.
The Elder Scrolls Online: High Isle Chapter is available on June 6th for PC/Mac and June 21st for Xbox and PlayStation. Check out the reveal stream for a recap of all the recently revealed information, and visit www.elderscrollsonline.com to read more.