Collectibles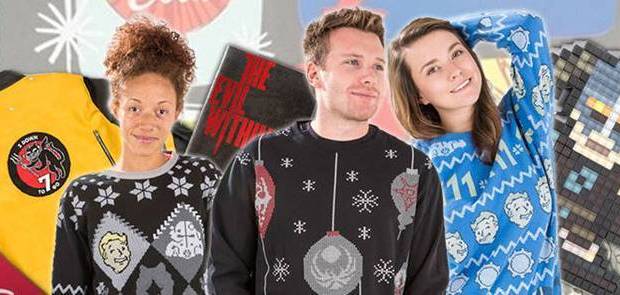 Published on December 7th, 2017 | by admin
Bethesda's 2017 Holiday Gift Guide
With the holidays fast-approaching, it's never too early to get a head start on your gift shopping. Short on ideas? Well, have no fear – we've put together the perfect list of official Bethesda toys, apparel, decorations and other goodies sure to make the perfect gift for that S.P.E.C.I.A.L. someone in your life.
FROM THE US STORE (PRICES QUOTED IN USD)
These sculpted ceramic tikis will add a splash of summer fun to your holiday festivities.
This four-piece set contains the tiki-fied likenesses of Fallout's Vault Boy, Dogmeat, a Deathclaw and the iconic Power Suit. Each tiki is dishwasher and microwave-safe, making them equally as good for serving tea as they are for Mai Tais.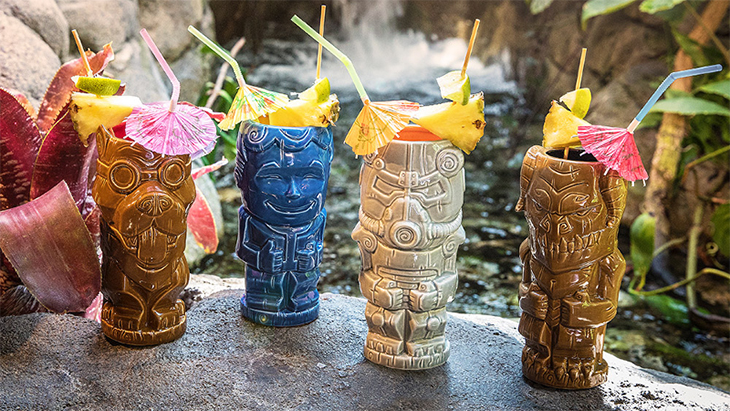 A watch is probably one of the classiest gifts out there, and that class is amplified when the prestigious Brotherhood of Steel is involved.
This exclusive, limited-edition timepiece is designed in collaboration with Meister Watches with a stainless steel body, scratch-resistant mineral crystal lens, and genuine leather band. For the Fallout fan looking to spice up their accessory game, this is a must.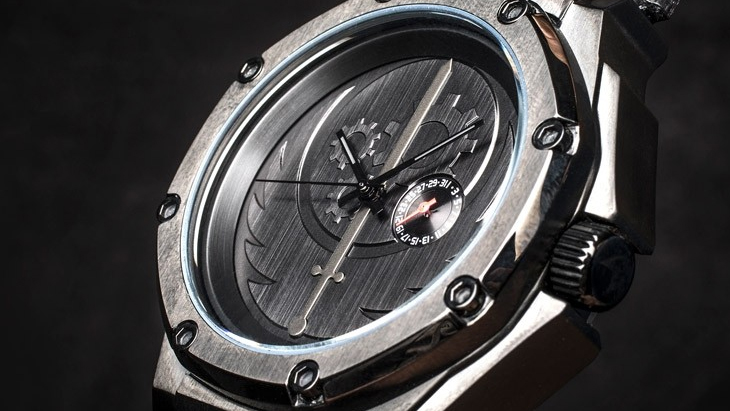 Dreaming of a white Christmas? Carving through powder may be rejuvenating, but there's only one brand that truly understands refreshment: Nuka Cola!
This Nuka-branded snowboard features a soft-mid flex design, making it versatile in both mountain and park terrain. Combine that with a bright-red bottle cap design on the topsheet, and you have a piece of winter sports gear that's both functional and stylish.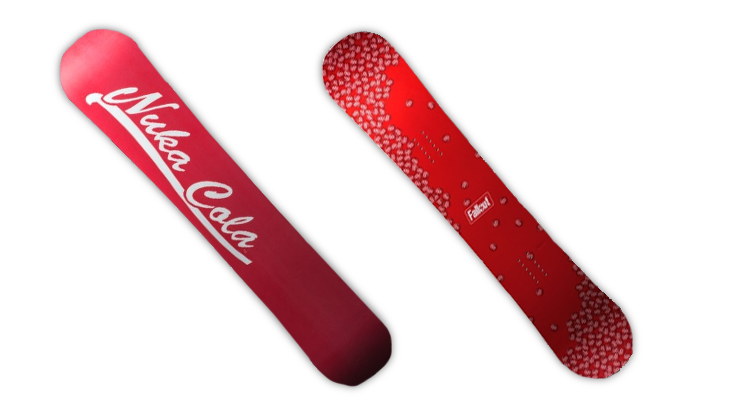 Operation: Fallout S.P.E.C.I.A.L. Edition
The classic game of skill comes to the Wasteland! This officially licensed take on Operation has you playing Vault Boy's doctor, removing such ailments as Dogmeat Breath, Bottle "Knee Cap," the "Adam" Bomb and more!
Be careful, however, as touching Vault Boy's sensitive insides will sound the Rads meter, risking both your patient's life and a potential malpractice suit – best level up that Medicine skill first!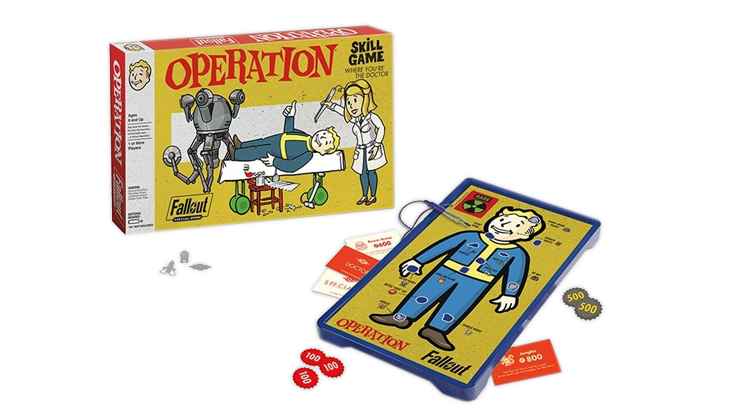 The Evil Within 2 Nightmare Journal
This 128-page lined journal makes a perfect companion for jotting down whatever comes to mind, be it a grocery list, a daily diary or a detailed account of the awful visions you've had each night since you started playing The Evil Within 2. (Sorry about that.)
This 9 x 5 notebook also features an elastic strap for securing the faux leather cover, ensuring no one accidentally sees what you've written about those horrible, horrible nightmares. (Again, sorry about that.)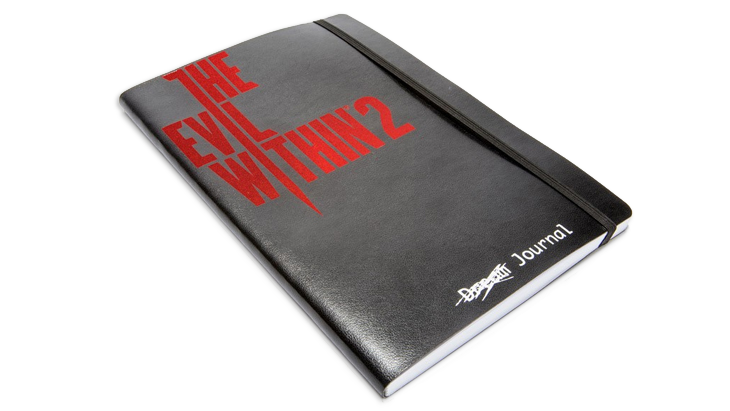 BJ Blazkowicz's primary goal in life may be killing Nazis, but that doesn't mean the guy doesn't know how to dress. Now you can steal BJ's look thanks to this faux leather replica of his yellow-and-black racing jacket as seen in Wolfenstein II: The New Colossus.
Just like Terror-Billy himself, this jacket isn't all talk – it's a fully lined, functional piece of outerwear, complete with five functioning pockets, a buckle enclosure to protect your neck on nippier days, and an embroidered patch decal on the back.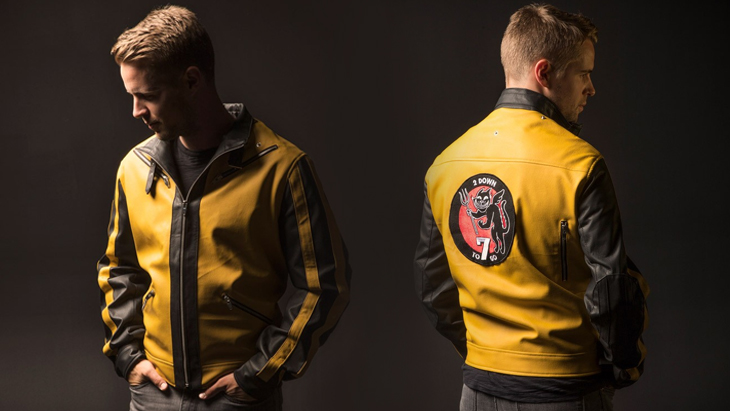 Perfect for cider, hot chocolate, mulled wine, soup and any other warm liquid you might consume this holiday, this 11oz mug featuring the TranStar logo in gold metallic print is anything but standard issue.
And before you ask: We're like 99.9% sure these aren't Mimics.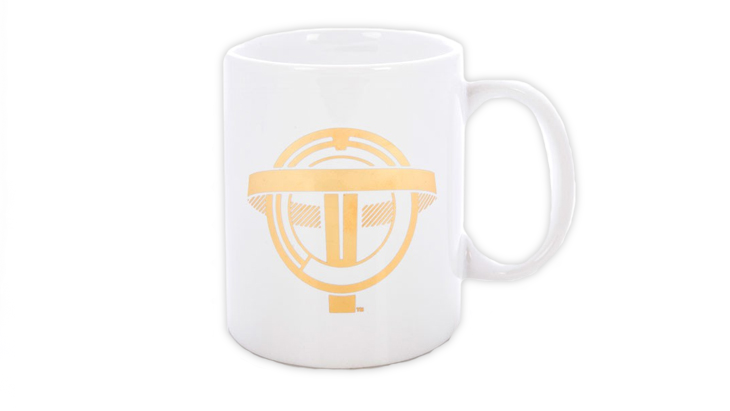 Featuring the Hand of Vivec, this pendant makes for quite the statement piece, tying together any Elder Scrolls Online fan's outfit.
Handmade by RockLove and cast in bronze, this piece runs along a weathered 21-inch bronze cable. Each pendant is also distressed and aged, making it look like it's seen its fair share of adventure.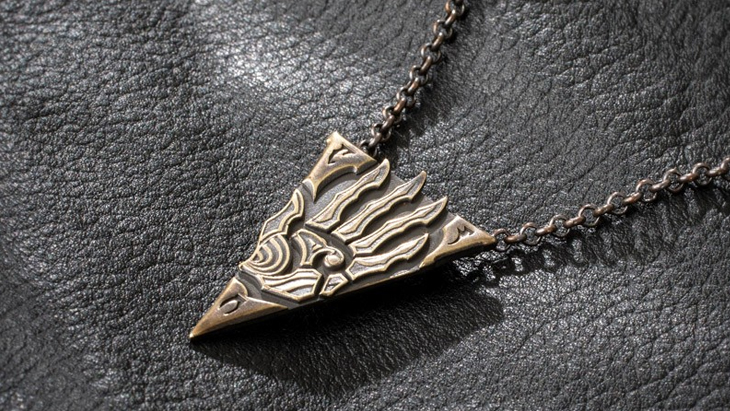 For those who prefer their eggnog spiked, look no further than this stainless steel flask set engraved with The Elder Scrolls' Ouroboros logo.
This custom cased set features a 6 oz. stainless steel hip flask, two 2 oz. shot glasses (perfect for holiday toasts!) and even a funnel for easy filling. Just be sure to celebrate responsibly!
Blending the retro with the modern, Pixel Pals reimagines The Elder Scrolls V: Skyrim's iconic Dragonborn as a pixelated collectible.
Toss in a few AAA batteries and the decorative Dovahkiin lights up, adding some extra flair to any gamer's desk, shelf or entertainment centre.
Nuka Cola Power Armor Pack for Threezero Figure (EU Edition)
Does your Threezero Fallout 4 Power Armor figure need a makeover? Brighten up your customizable figure with this add-on set based on Fallout's Nuka Cola brand.
This set is compatible with all previous customizable Fallout 4 Power Armor figures from Threezero, and features high-end paint detail, weathering effects and even a light-up LED helmet attachment.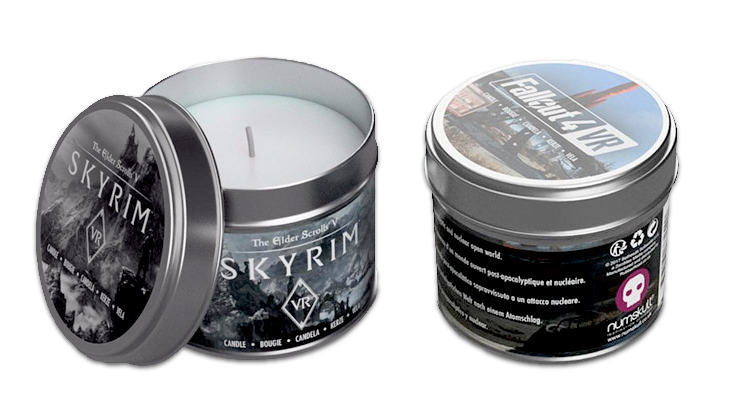 Fallout 4 VR and Skyrim VR 4D Candles
Excited for The Elder Scrolls V: Skyrim VR or Fallout 4 VR? Give the gift of olfactory immersion with these handmade candles that'll enhance any excursion into virtual reality.
Featuring your choice of the scent of the forested mountains of Skyrim or the fallout-ridden decay of the Commonwealth, these candles are the perfect treat for any Bethesda Game Studios fan looking to get a step closer to really living the game.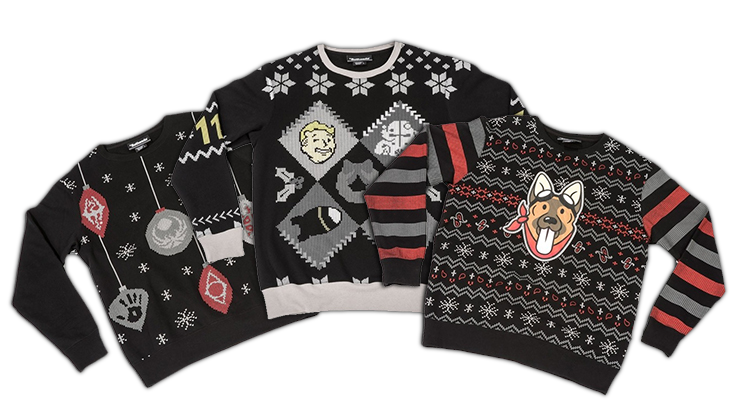 The Bethesda Holiday Collection
Deck the halls, Bethesda-style! Featuring a cotton-fleece blend, our line of Fallout and Elder Scrolls-themed holiday fleece pullovers are perfect for parties!
For the festive Fallout fan in your life, our Holiday Collection also features multiple ornament sets and even a Fatman Snow Globe that's sure to add a little Wasteland to any winter wonderland.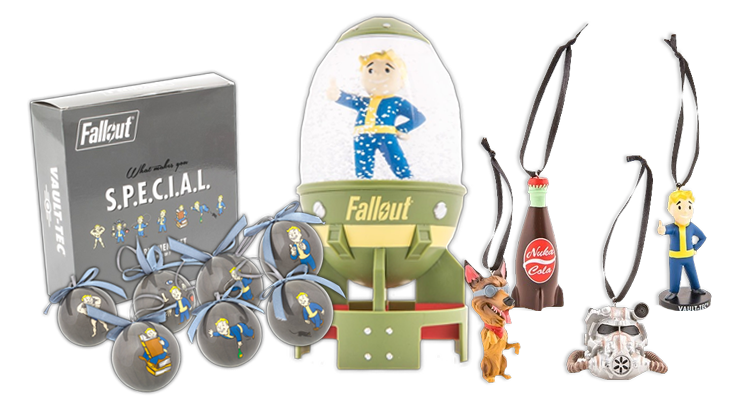 Want more sweater options? We've teamed up with Numskull to put out more official gear for your seasonal celebrations.
You'll be feeling the holiday warmth this Christmas, thanks to these fun, fully knitted designs that both Elder Scrolls and Fallout fans can enjoy.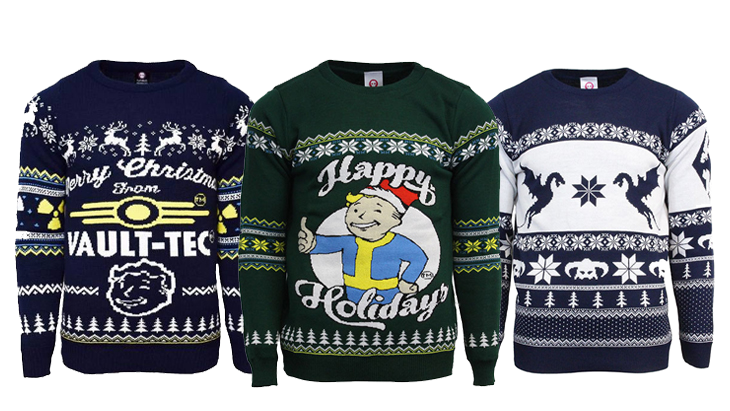 These hooded sweatshirts may well be the ultimate gift: They're soft, they're warm, they keep your head covered and best of all – they're based on your favourite games!
If you're (or someone on your gift list is) a fan of DOOM, The Elder Scrolls or Fallout, there's a hoodie out there worth a look. Our hoodies feature all sorts of unique designs, so check out our store to find something fashionable and functional.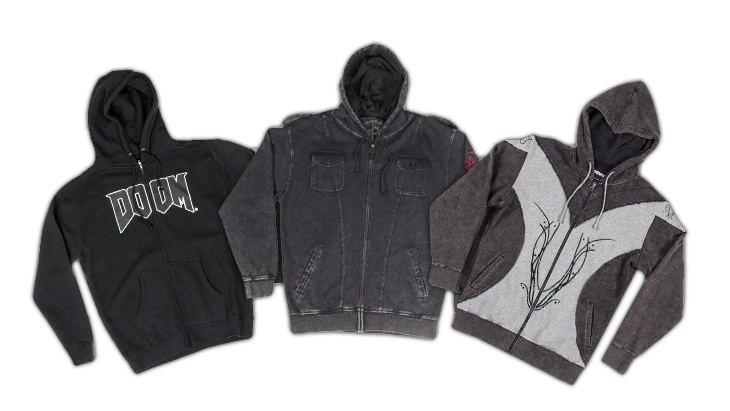 FROM THE EUROPE STORE (PRICES QUOTED IN EUR)
The hoodies don't stop there! We have a selection of hoodies featuring designs exclusive to our European store.
Anything both comfortable and fashionable is sure to be a hit this time of year, so definitely give these hoodies a look if you still need a perfect gift for family or friends this holiday.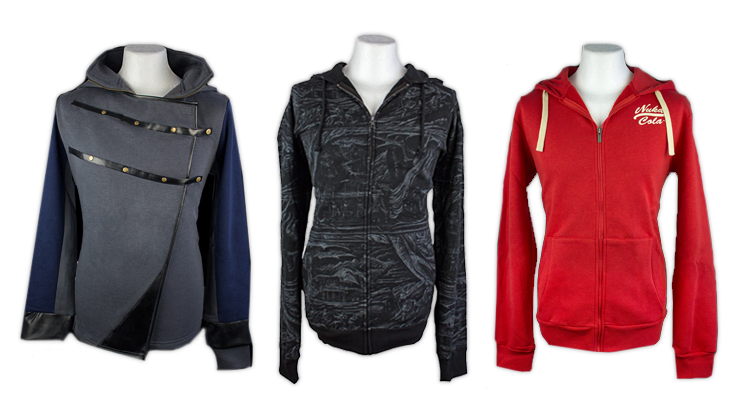 The Elder Scrolls V: Skyrim Monopoly Collector's Edition
Monopoly comes to Skyrim in this Collector's Edition of the property trading board game classic!
With Skyrim-appropriate player pieces like the Dohvakiin's helmet, a treasure chest and even a wheel of cheese, this crossover makes a fitting present for any fan of either game. Just be sure to get your house rules in order before you start playing.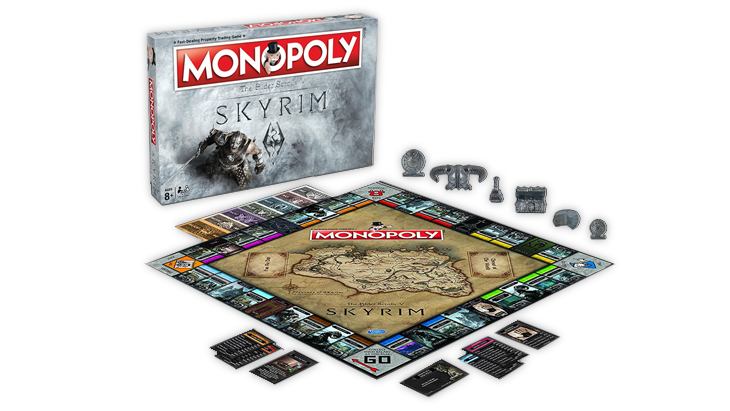 The Elder Scrolls V: Skyrim Quest Marker Door Mat
After a long day of questing, it feels especially good to set a course back home.
Measuring about 75 x 44 cm, this rubber-backed door mat features a quest marker indicating that you've completed yet another major milestone on your journey. Now for the next objective: wiping your shoes so you don't track in mud!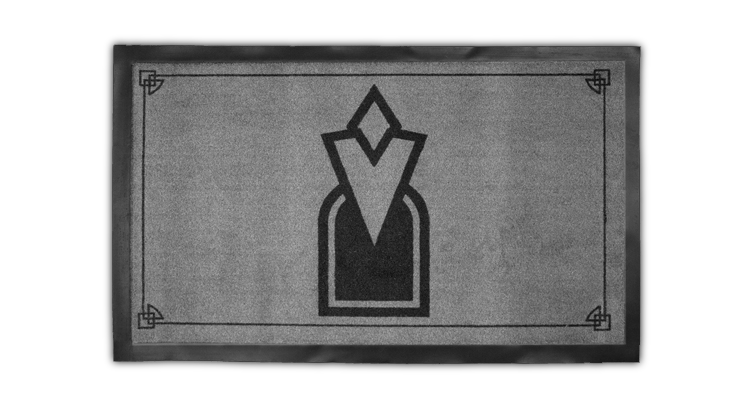 Whether you're on the way to class, work or the science bay aboard a massive research vessel in space, a solid messenger bag can keep your valuables close by in style.
Designed for TranStar employees, this grey-and-gold messenger bag securely fits a laptop up to 15 inches in size, and also features an outside zip pocket for extra storage. The best part? You don't have to wait until 2035 to get your hands on one.