Games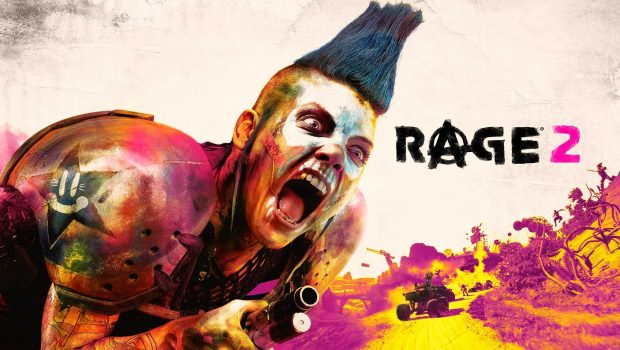 Published on May 26th, 2019 | by Admin
Bethesda Shows #noRAGEgrets with Free RAGE 2 Tattoos
Bethesda and Hunter & Fox made Aussies' spontaneous tattoo dreams a FREE reality.
On Saturday 11th May, internationally renowned tattoo artists including Lauren Winzer and Heath Nock from Hunter and Fox Tattoo Studio were armed and ready to ink the boldest fans with free #NoRAGEgrets tattoos to celebrate the launch of Bethesda's RAGE 2. A curated selection of hand-designed tattoos was available for to choose from. The only catch? Punters had to choose their new tattoo blindfolded, and feel NoRAGEgrets about what they got.
With some fans even travelling interstate to attend (one brave person drove eight hours for their first tattoo), the day was spent with six tattoo artists inking a huge queue of tattoo-keen fans, back-to-back. For those not brave enough to face the needle, there were temporary tattoos and RAGE 2 merchandise!
One fan, Aaron Mills, who travelled from Melbourne to Sydney for his first tattoo showed he had #noRAGEgrets, saying it was a "memorable and exciting event, making the long drive 100% worth it." With the exhilaration and adrenaline from the day still pumping, he insists this sets him up to continue the gaming theme for the future – contemplating a Fallout or Elder Scrolls-themed tattoo to help him build his sleeve. And when asked if he had any RAGEgrets, Aaron raved "None, whatsoever. The whole experience was incredible. The tattoo? Amazing!"
Check out the event wrap video here: https://youtu.be/XvDxPBF40jk and the photos here: https://www.facebook.com/pg/RAGE.anz/photos/?tab=album&album_id=1911410265631827
A Twitch livestream on Friday May 10th had thousands tuning in to watch popular streamers thisnancy, Geek and Gamer Girl, and Jack Hudson join the Bethesda Community team to go through the once-in-a-lifetime experience. Viewers had the opportunity to cast their votes on which tattoo each creator or Bethesda team member would receive, with hundreds of votes collected.
Check out the #noRAGEgrets hashtag across socials… and don't forget that in this post-post-apocalyptic wasteland, there is absolutely no room for RAGEgrets.
Check out the official RAGE 2 site at Bethesda.net/en/game/rage2 to order and to watch more over-the-top videos.