Events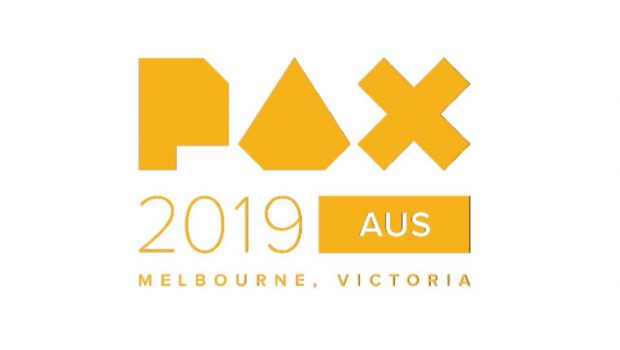 Published on September 18th, 2019 | by Admin
Bethesda at PAX Australia! Get Ready to Rip and Tear!
Whether you're a seasoned veteran or a gaming novice, Bethesda is bringing the fire this year with an abundance of panels and events to inform and entertain. We're also excited to announce our ZeniMax Online Studios Creative Director, Rich Lambert, will be attending PAX Australia this year to chat all things Elder Scrolls: Online. We're not stopping there – UFC Middle-Weight World Champion, gaming enthusiast, and budding Twitch streamer Rob Whittaker, will join Rich and the rest of the Bethesda team at PAX Australia in all the fun.
BETHESDA LANE | THE PROMENADE
For the second year running, Bethesda has taken over the infamous PAX Promenade, also known during PAX week as 'Bethesda Lane'. This year, Bethesda Lane has received a fresh, new makeover representing the Fallout, Elder Scrolls and DOOM series. Bethesda Lane will feature fun photo opportunities and community meet ups, while also giving fans the opportunity to explore three Bethesda restaurant takeovers in Common Man, Meat Market and Tessie Pearl. Each venue will be holding Fallout, DOOM and Elder Scrolls themed giveaways, along with bespoke menu items – be sure to check it all out!
DOOM Eternal | PAX 2019
Australian based fans will get their chance to rip and tear across the unworldly dimensions of DOOM Eternal, with an opportunity to play the game before release! Bethesda has partnered up with AMD and will be giving attendees the opportunity to get hands-on with DOOM Eternal at the PAX AMD Booth across the entire weekend – for the first time in Australia!
Throughout the weekend of PAX, attendees will be able to access a profusion of DOOM themed areas, panels and events; featuring the Hell on Earth Queue Hall, a hand-painted 28m long 'History of DOOM' mural on Knox St, interactive DOOM photo opportunities, the DOOM Hell on Earth kick-off party, and a limited run of DOOM Pinny Arcade Pins.
Bethesda ANZ's Community Manager, Jonny Roses, will take fans through a DOOM Eternal tips and tricks panel, with live gameplay, on Friday Oct 11 at 7:30pm in the EB Live Theatre – and you never know which special guests might pop in to say hello…
The Elder Scrolls: Online | PAX 2019
The interconnected adventure of The Elder Scrolls: Online is in full flight at PAX 2019 – Bethesda will be holding interactive Elder Scrolls Online photo opportunities, cosplay meetups, and an Elder Scrolls Online community meet-up at the Common Man. Special guest Rich Lambert will be on a host of panels including – but not limited to – Trivia with Bethesda, Writers Anonymous, MMORPG's: Moving Backwards to Go Forward and more.
The excitement doesn't stop there – celebrate 25 Years of The Elder Scrolls with an Elder Scrolls Panel taking place Sunday Oct 13 at 12:30pm in the Ibis Theatre. Join the Tamriel Down Under team (a group of four Australian twitch steamers), Rich Lambert, and Bethesda ANZ's Community Manager, Noel Wheatley, as they discuss how The Elder Scrolls has evolved over the generations of games, and the generations of gamers.
Fallout 76 | PAX 2019
Celebrate the Wasteland, and the ANZ Fallout Cosplay Community on Sunday, with the 'Official' PAX Australia Fallout Cosplay Meetup! More details coming soon.