Hardware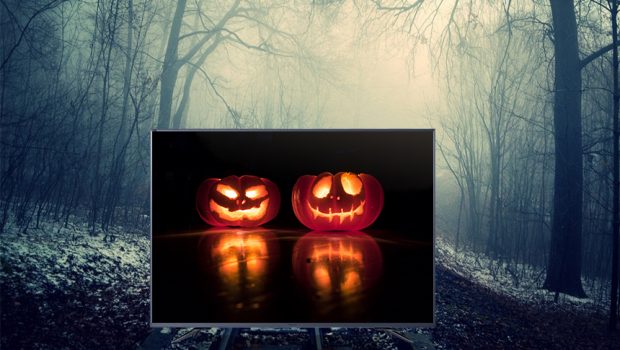 Published on October 31st, 2017 | by Admin
The best scary movies to stream this Halloween by Hisense
Twenty years ago, when Ghostface – the masked killer from Wes Craven's Scream – snarled "What's your favourite scary movie?" down the phone, our minds probably wandered to some of the best scary movies: vintage classics like A Nightmare on Elm Street, Halloween and The Texas Chainsaw Massacre.        
While we all love a classic, horror has had a resurgence in recent years, and we've seen a few more titles that are not only worth throwing into the conversation, but available at your fingertips thanks to Netflix and Stan.
In the spirit of Halloween, here are our picks for the best scary movies to watch for a spooky night in.   
The Conjuring (2013)
Find it on:  Netflix
[TRAILER: https://www.youtube.com/watch?v=ejMMn0t58Lc ]
James Wan's The Conjuring is a horror story in the vein of movies like The Exorcist, Poltergeist, and The Amityville Horror and has been lauded as a genre classic since its release back in 2013.  
The storyline is familiar enough; a family move into a new house and begin to suffer at the hands of a spirit. But it's Wan's skin-crawling execution and his steering-away from cheap jump scares, that elevate the The Conjuring to somewhere creepy, intense, scary and wickedly entertaining.
Funny Games (1997)
Find it on:  Stan
[TRAILER: https://www.youtube.com/watch?v=tkbG1uSH0to ]
Some people like their scares more cerebral (and subtitled), and while different things scare different people, Michael Haneke's Funny Games is the film to watch if you want to scare yourself.  
The premise is simple and unsettling – two psychotic young men take a family hostage and force them to play sadistic "games" with one another for their own amusement. But it's our propensity to keep watching their increasingly-hostile shenanigans that is perhaps the most terrifying thing of all.         
The Babysitter (2017)
Find it on:  Netflix (4K)
[TRAILER https://www.youtube.com/watch?v=6qCqrODw1nM ]
You've likely heard the phrase "so bad, it's good" thrown around when discussing horror movies, and you'll probably be hearing it a lot more once people check out the new Netflix Original, The Babysitter.
Twelve-year-old Cole has huge crush on his babysitter and decides to stay up late one night to spy on her. To his terror, he discovers she is part of a satanic cult that will stop at nothing to keep him quiet.
You'll laugh, you'll cringe, and with plenty of exploitative blood and gore coming at you in glorious 4K, this one is not to be missed.
The Babadook (2014)
Find it on:  Netflix
[TRAILER: https://www.youtube.com/watch?v=k5WQZzDRVtw ]
We couldn't put this list out there without a bit of Aussie horror and one of the best examples of recent times is Jennifer Kent's nightmarishly brooding, The Babadook.
Monsters have long been a staple of the horror genre, from Frankenstein to The Thing, but it's everybody's childhood fear of a monster lurking in the cupboard that anchors The Babadook. The eponymous, top-hat wearing bogeyman provides enough scares to get the heart rate up, but it's the movie's exploration of how these childhood monsters stay with us into our adult lives that take it to a whole new level.  
Green Room (2015)
Find it on:  Netflix
[TRAILER: https://www.youtube.com/watch?v=yKdVYUXyBzU ]
If it's tension, suspense and a spine-chilling performance from Patrick Stewart that is likely to get under your skin then you'll want to fire up Jeremy Saulnier's Green Room on Netflix this Halloween.
The movie opens with a young punk rock band who witness a shocking act of violence while performing at a remote venue. The next 90 minutes explode onto the screen with a psychotic rage and feature everything from burly skinheads to rabid, murderous canines. It's not for the faint-of-heart, but if you don't mind a bit of blood and gore then this one's for you.      
Kill List (2011)
Find it on:  Stan
[TRAILER: https://www.youtube.com/watch?v=w5EfZJy7cnc ]
British cult director, Ben Wheatley, has never been one to hold back when it comes to exploring the underbelly of humanity, and his sophomore film Kill List is probably the best example of how deep he's willing to go.  
What starts out as a fairly conventional thriller involving a hitman with a new assignment, soon takes a frightening turn and descends into the kind of utter madness you won't see coming. The final scenes are guaranteed to scare you silly, and leave a lasting impression that will linger for days to come.    
Netflix and Stan Apps are available on select Hisense TVs.
Visit the Hisense website to find out more.