Blu-ray
Published on July 30th, 2014 | by admin
Berserk The Golden Age Arc III The Advent Blu-Ray Review
Summary: You'll either love Berserk The Golden Age Arc III The Advent or hate it, especially if you're a fan of the franchise
Berserk The Golden Age Arc III The Advent
Genre: Anime
Format: Blu-ray (Reviewed) and DVD
Distributor: Madman
Running Time: 107 Minutes
Rating: MA15+
Reviewer: James Wright
Berserk returns again to Blu-ray and DVD in this epic saga about loss, redemption and victory as fans of this series are reunited with the Band of the Hawk as they are led by their champion Guts to search for the "missing" Griffith. After Griffith despoiled the King of Midland's daughter, he was captured and imprisoned by the Kings forces for his act of passion and years have now passed. Unfortunately for the legendary warriors known as the Band of the Hawk, they are no longer the powerful force they once were and their leader Casa is almost at their wits end.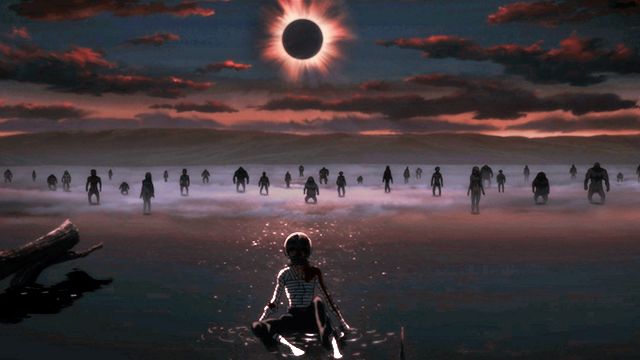 However when Guts returns to the Hawks, they are inspired to lead one of the most daring rescues into the heart of the Midlands itself which not only sees the return of Griffith but also causes a repercussion that will forever be felt throughout this world in this thoroughly entertaining action story.  With that said, if you have no knowledge of Berserk, you will immediately be at a loss because this instalment continues from the previous Blu-ray/DVD release with its rich tapestry of intrigue, complex characters and detailed back-history.
It should also be mentioned that this version of Berserk is a reimagining of the original story but director Toshiyuki Kubooka definitely takes it to a new level in this chapter by not only paying homage to the original but twisting it into something much more unique, violent, sexualised and powerful at the same time. Given that, The Golden Age Arc III does lack some of intricacies of the original characters and stories, especially with their emotional and psychological motivations. This has also been a sore point with fans of the original which has split Berserk into three factions, those that only enjoyed the original or the reimagining or those that enjoyed both version which I am of the later.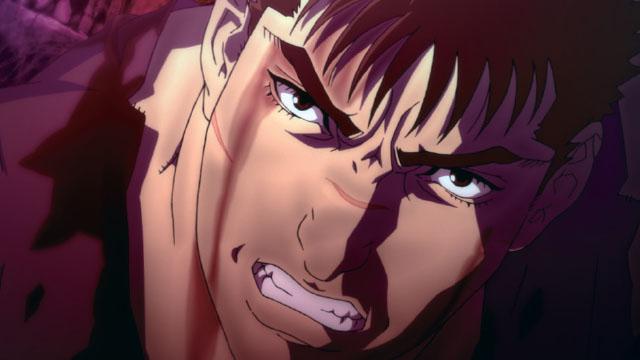 Even so, Berserk The Golden Age Arc III The Advent is still a powerful story that is made so more compelling with the amazing computer graphics that almost turns this movie into a huge cinematic from a video game. Sure some of the artwork that made the original so special is gone but there are still some strong parallels and beautiful animation that looks great on Blu-ray. Audio is equally as powerful, especially its Dolby Digital 5.1 track which really booms and boasts good levels, a great soundtrack and flawless dialogue. The release also features some great special features from interviews, highlights, outtakes and trailers.
Special Features
Production Art Gallery
Japanese Trailer
Japanese TV Spots
Japanese Teaser
Ending Theme "Breakthrough"
(Blu-Ray Exclusive, includes extras from movie 1 and 2!)
Interview with Eiko Tanaka
Outtakes
The Battle for Doldrey US Premiere Highlight Reel
Interview with Aki Toyosaki and Minako Kotobuki,
Movie 1 and 2 Production Galleries
Susumu Hirasawa "Aria" Live Concert
MOVIE 2 PREVIEW
Clean International Trailer
French Russian & US TRAILER
SPECIAL DIGEST FOR MOVIE 2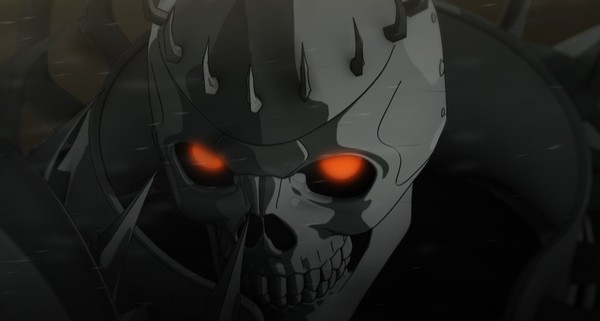 Final Thoughts
You'll either love Berserk The Golden Age Arc III The Advent or hate it, especially if you're a fan of the franchise. I loved the dynamics between Casa and Guts, specifically seeing a Griffith who is suffered from melancholy that just makes the character even more compelling. It should also be noted that this release is rated R18+ and contains a few scenes that may disturb some viewers.
Nonetheless, The Golden Age Arc III is a powerful story with stylised animation and amazing characters.