Films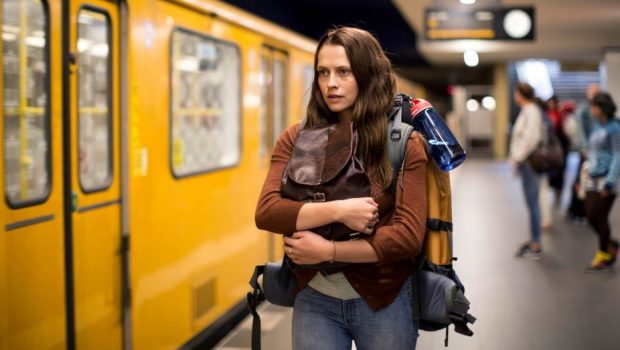 Published on April 20th, 2017 | by Damien Straker
Berlin Syndrome – Film Review
Reviewed by Damien Straker on the 19th of April 2017
Directed by Cate Shortland
Produced by Polly Staniford
Written by Shaun Grant, based on Berlin Syndrome by Melanie Joosten
Starring Teresa Palmer, Max Riemelt and Matthias Habich
Music by Bryony Marks
Cinematography Germain McMicking
Edited by Jack Hutchings
Running Time: 116 minutes
Rating: MA15+
Release Date: the 20th of April 2017
Berlin Syndrome is a disappointing thriller. It is unfavourably comparable to films such as Room (2015), The Disappearance of Alice Creed (2009) and 10 Cloverfield Lane (2016), all of which are about obsessive, psychotic men imprisoning women. However, Berlin's deliberate stylistic roughness, a combination of woozy handheld camerawork and choppy editing, marks another Australian film that tries straddling European arthouse aims and the demands of tightly plotted genre cinema. Under the weight of these differing styles, the film doesn't capitalise on what is initially an enticing psychological and dramatic premise.
The film is about a young woman named Clare (Teresa Palmer) who has left Brisbane and her mother behind and is now travelling solo in Berlin. She's there to photograph the city's architecture but meets Andi (Max Riemelt), a school teacher. They sleep together and she stays in his apartment. Yet she realises something isn't right. Once he has left for work, the front door and the windows are locked and she hasn't received a key. When he returns home after work she tries to leave but he takes her as his prisoner. He doesn't rape her but instead ties her up and takes polaroids of her or frees her from the ropes to pose in suggestive clothes and photos.
The director Cate Shortland (Somersault, Lore) has a promising outline for a film but the exposition favours mood over character. The early scenes are rough and underwritten. They build a lonely, sparse sense of place but the city's isolation comes at the expense of interesting details about Clare herself. She is merely filmed walking down a street, on a rooftop having a drink and in a store or two. The paper-thin characterisation means there's nowhere for her to develop as a person other than to be presumably world-weary after this ordeal. Separating the two characters during the day is also fatal because it ensures there's less time dedicated to the central relationship and gives Clare has less to do than Andi—a contrast to Room where the mother and son provided the movie with an ongoing interpersonal bond.
The film is uncomfortably more interested in its antagonist's life, external from the apartment. Andi's only friend seems to be his father (Matthias Habich) who consoles him over the death of his mother and is also a bit thick in our eyes when he asks questions like why his son always takes up with tourists. Berlin is at its most interesting when it is observing Andi's mother complex and his relationship to women; he sees them as images not people. He holds one but then is cold and mean to others around him like his co-workers and a young student. However, this supposed psychological depth doesn't lead the film to new story climaxes or a surprising ending. In fact, the vaguely drawn psychological ghost of a man brutalising a woman in response to the death of a loved one is not new and can be traced from Psycho (1960) to 10 Cloverfield Lane. It is also ironic for the film to note how he views women simply as glossy images when it does not seem very interested in Clare's backstory or growth, only her physical pain.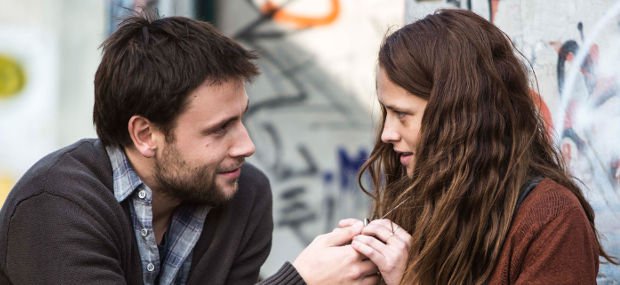 The imbalance of the two main characters means that Berlin doesn't fully use its seriously overlong running time, its nearly two hours, to explore the relationship between the two characters. Cate Shortland limits her exploration to her male antagonist and then tries to fill in the time with slow-motion images including snow and movement, the head of an axe, the overused low angle shot of the tree tops a la Terrence Malick and an unintentionally comical image of Andi playing the piano accordion. The bulk of the film should have been unifying the two central characters and then transcending their labels as captor and prisoner; only an awkward sex scene hints at that story possibility.
There's also irritating gaps in logic that hamper the film's credibility and tension as a thriller, starting with the setting. An apartment, conveniently with no neighbours to be seen, opens itself to more tools and potential weapons than a controlled environment with limited resources. There is the obligatory escape scene that we've seen many times before where Clare tries to run after stabbing Andi in the hand only to fail at the last hurdle. Yet at other times Clare is daft at escaping and not in a way that suggests she's affected by Stockholm syndrome as the title implies. She never tries hiding in one of the two doorways with a saucepan ready or with boiling water. Lastly, the build-up to the climax seems strong but then gaps in logic and strange editing choices rob the scene of its tension.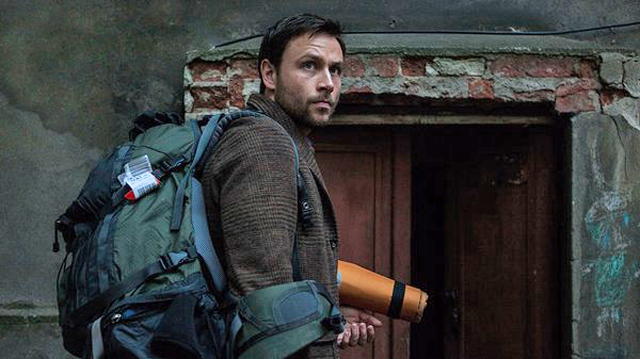 While the film doesn't have the emotion or the substance of Room, this doesn't diminish the impressive work by Teresa Palmer. Without an interesting backstory or much characterisation to work with, Teresa Palmer still manages to bring raw emotion to her scenes of physical pain and shows brutally realistic expressions. She's going to be brilliant with good material in the future. It is this level of commitment that should have carried the film rather than it being all too interested in its self-conscious sense of style and its weird antagonist, whose backstory and issues overshadow the real victim of this unpleasant story.
Summary: A disappointing thriller that tries straddling European arthouse aims and the demands of tightly plotted genre cinema.