Hardware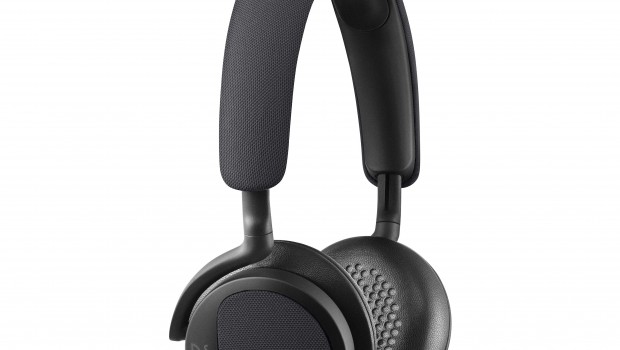 Published on November 24th, 2014 | by admin
BeoPlay H2, the brand new headphone with unparalleled sound and design!
B&O PLAY by Bang & Olufsen today unveiled BeoPlay H2 – an ultra flexible, on-ear headphone that will merge easily with your daily life – and ensure an unparalleled sound and user experience, all day long.
Here's to all the music lovers…
BeoPlay H2 is an on-ear headphone that has been acoustically fine-tuned for a life on the move – and a life filled with music.
It features the acclaimed Bang & Olufsen Signature Sound that gives you an honest, powerful and passionate sound experience. You get music the way the artists intended you to hear it – it's as plain and simple as that.
There's a Bang & Olufsen 40 mm custom driver inside the headphones – and a bass port, designed to give you a full and rich music performance.
It's a headphone built for music lovers – with an uncompromising clarity that will reveal all the beautiful details your music has to offer.
"At B&O PLAY we are passionate about bringing outstanding sound and design to a new generation" says Henrik Taudorf Lorensen, Head of B&O PLAY, and continues "with BeoPlay H2 we make the amazing Bang & Olufsen sound available in a new category of products and with a design and user experience that matches the sound." 
Always on…
BeoPlay H2 is incredibly lightweight, weighing in at a modest 150 grams. Despite the low weight it's a very strong and wear-resistant headphone, made from durable composites and rugged textiles – and with smooth, genuine lambskin covering your ears for a comfortable listening experience.
Thanks to its adaptive design, you can wear the headphones effortlessly for extended periods of time – both when you are enjoying music and when you are using them as a fashion accessory by hanging them around your neck.
A lot of emphasis has been put on the ergonomics of the headphone – and its ability to hang flat around your neck, following the shape of your body. The ear pads and mono arms have been slightly angled to achieve just that – and as a result BeoPlay H2 is a headphone you can keep "always on"!
The headband is adaptive too, which means that after you've worn your BeoPlay H2s a couple of minutes the headband conveniently adjusts to fit the size of your head. After you take off the headphones they return to their original size.
Always in character…
BeoPlay H2 is designed by Jakob Wagner, the Danish industrial designer who is also behind the designs of BeoPlay H6 and BeoPlay H3.
BeoPlay H2 is a fresh, contemporary take on the headphone genre – with an almost fashion-like profile that is colourful and more organic. You can sense its relation to its big brother, the popular BeoPlay H6 – but it definitely stands on its own.
The material of choice on the headband and ear cup is textile – and that is to give the product a more "clothing-like appeal" as opposed to using a material like plastic. Visually speaking it both stands out and fits in – depending on your style and preferences. It's designed to complement your lifestyle – a lifestyle that is active and energetic.
"The core philosophy at B&O PLAY is to deliver authentic sound. My challenge was to express that through every detail of BeoPlay H2," says Jakob Wagner and continues "so that listening becomes an authentic experience for all senses. We did that by considering each part separately – to improve and simplify."
The technical details
BeoPlay H2 comes with a three-button remote and microphone included in the box.
The inline remote and microphone are conveniently placed next to your cheek.  It lets you control both your music and device with absolute ease. You can answer and end calls with a single touch, turn the music up and down – and change the songs too, right from the cord, as easy as that!
From January 2015 B&O PLAY will introduce a variety of cable accessories to suit different use cases: A short audio cable ideal for the breast pocket and more active scenarios (0,5m), a long audio cable perfect for relaxing in the living room (2,5m) and a cable specifically suited for Android devices.  
PRICING & VARIANTS
BeoPlay H2 is priced at AUD 279, NZ 320
Available at Bang & Olufsen stores and selected third party retailers from the end of November 2014.
BeoPlay H2 is available in 3 colours: Carbon Blue, Silver Cloud and Feldspar Green.
For more information: www.beoplay.com/h2