Hardware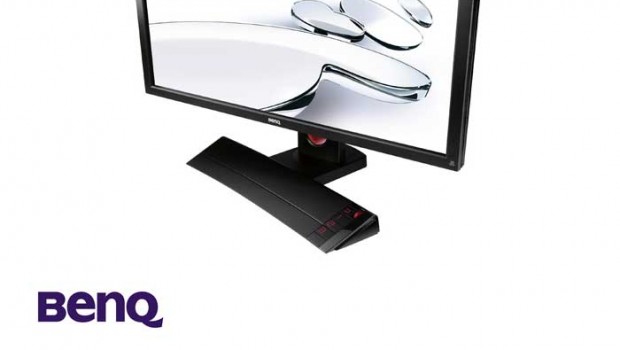 Published on January 13th, 2014 | by Admin
BenQ issue gamers with a new challenge releasing the XL2720Z
The world's first professional gaming monitor with Motion Blur Reduction
Sydney, Australia, January 2014: Technical innovations are pretty common, but when they come in the form of BenQ's new Motion Blur Reduction technology, it could spell the difference between gaming victory and defeat, and this makes BenQ's newest 27"gaming monitor, the XL2720Z, an exciting release in gaming circles.
BenQ have established a name for themselves in gaming with their flagship range of XL gaming monitors, but the release of their 2014 models, which feature the world first Motion Blur Reduction technology, coupled with the addition of Low Blue Light (LBL) technology, making them a healthier choice for the eyes, BenQ are confident they'll cement their position as No.1 in gaming monitors this year.
Said Josh Edwards, Marketing Executive at BenQ Australia, "The industry-leading features incorporated into the new XL2720Z provide gamers with top-notch vision conditions that allow them to practice long hours or compete fiercely with clear, comfortable vision.
"Motion Blur Reduction is the best-to-date perfection of LCD displays in gaming action," he said.  "Gamers will appreciate the clear difference we aim to deliver in game play clarity and fluidity once they get their hands on the XL2720Z."
"Motion Blur Reduction is a uniquely designed technology which gives clear consideration to the three most crucial elements in determining a gamer's performance – Resolution, Response Time and Refresh Rate.  The XL2720Z, along with the model's close cousins, the XL2420Z and XL2411Z – both scheduled for release within 3 to 4 months, offer an ultra-smooth, blur-free gaming experience.
"Gamers have been reluctant to switch from CRT screens to LED displays as they're concerned with the delay in refresh rate and the change in pixel colours from scene to scene.  BenQ's XL monitors provide gamers with the reaction time advantage they seek to compete or practice comfortably and confidently with improved vision quality.  Motion Blur Reduction works to support a range of resolutions and refresh rates to provide cleaner, sharper video quality on the display," he said.
New Low Blue Light (LBL) technology is introduced to gamers in this model, a feature which successfully manages the harmful blue spectrum light emitted from regular computer screens through an offering of various adjustable low blue light levels to help gamers better protect their eyes in play.  Blue LED light has been shown to cause damage to the retina over time, and so the addition of this new 'eye-care' feature from BenQ makes the XL2720Z a better choice for the long term health of gamers' vision.
The XL2720Z, like the award-winning previous models – XL2420T and XL2411T, gives gamers the freedom to custom-build their personal gaming computers with GROM (Gaming Refresh Rate Optimisation Management), a system that collaborates with the Display Mode and Smart Scaling feature to enable customisation of viewing preferences. BenQ believe a highly personalised FPS gaming experience, more so than anything else, empowers gamers with an accurate sense of control, accuracy and ease.
"With the release of the first XL 2014 model, the XL2720Z this month, and the XL2420Z expected to launch within a few months, BenQ is providing gamers with striking visual clarity, seamless fluidity and great gaming comfort – all critical factors for gaming triumph," said Edwards.
RRP:               XL2720Z: $599.00       Available January
XL2420Z: $499.00                   Available March
XL2411Z: $429.00                   Available April
For further information and stockist details visit www.BenQ.com.au