Hardware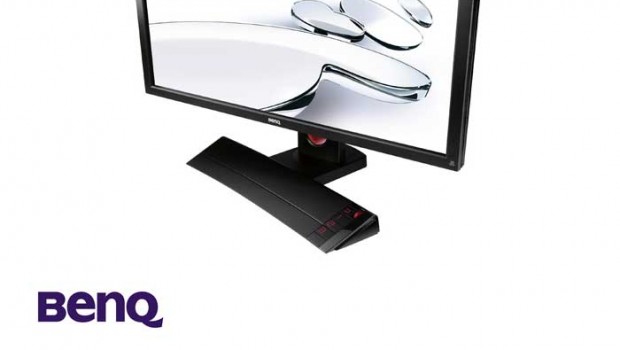 Published on October 29th, 2013 | by Admin
BenQ adopts an expert approach to design with the release of their latest gaming assault weapon – XL2420TE gaming monitor
Australia, Sydney, October 2013: BenQ believe the best gaming display is one co-designed and inspired by professional gamers,  and with a growing reputation for 'delivering' in gaming circles around the globe, the brand's philosophy to commission the world's best gamers to further their gaming hardware R&D is certainly paying off.
Their latest release, the XL2420TE gaming monitor is no exception.  With the success of their first generation XL series monitors as motivation, BenQ referred to the input of legendary gamers from European teams, Ninjas in Pyjamas and Virtus Pro, to take their monitors to new heights with unrivalled precision, speed and the inclusion of new and exceptional functions.
Said BenQ Australia's Joshua Edwards, who is himself a pro gamer, "The XL2420TE is a high-performance gaming monitor suited for FPS game play.  It's a 144Hz, 3D-ready LED monitor offering 1ms GTG response time and BenQ's Black eQualizer colour engine technology, which translates to optimal control and visibility for a true vantage point over opponents in game play.
"The concept behind inviting professional gamers to collaborate with us in developing and upgrading our gaming hardware is simply about utilising insider perspectives gained from many years of gaming at a world-class standard," said Edwards.
"The XL2420TE is about empowering gamers, providing them with powerful tools and the impetus to outplay their opponents and improve their gameplay.
"BenQ's unique Black eQualizer is one key to achieving this, as dark scenes are brightened without over-exposing the bright areas to preserve vital details, enabling gamers to spot their enemies easily in critical combat and react quickly in any situation.  Gaming Refresh Rate Optimisation Management, or as we call it, GROM, is another, offering a total refresh rate solution for gaming enthusiasts," said Edwards.
The exclusive FPS mode featured on the XL2420TE is a function which allows users to tap into the fundamental insights of pro gamers and view the game like a pro.  A preset which automatically adjusts the monitor calibrations to provide optimal brightness, contrast, sharpness and colour tint.
A fast 1ms GTG response time means fast-moving action and dramatic transitions will be rendered smoothly without the annoying effects of smearing or ghosting.  The newly designed OSD enables settings to be changed easily via an intuitive horizontal slide out menu display, although in another truly unique offering, BenQ's XL2420TE comes with a stylish S-Switch – a remote control if you like, for seamless switching to customise and save display settings effortlessly or scroll to quickly navigate and change the OSD settings.
In line with most of BenQ's monitor range, the new XL2420TE is fitted with Flicker-free technology making it 'vision-friendly' and a better choice for eye health.  By eliminating screen flicker, eye fatigue is reduced.  This new technology is a significant feature which aids visual comfort for the hard-core gamer who traditionally spends many hours in front of a screen.
Certified as NVIDIA® 3D Vision™ 2-ready with the new NVIDIA3D LightBoost™ technology for 'realism' and interactive graphic display, the XL2420TE supports D-Sub, HDMI, DVI-DL and DP inputs for console gaming action.  The height adjustable stand can be operated with one finger for effortless adjustment of the monitor to suit your sight level.  It can also be turned vertically or horizontally and comes with a quick-release VESA mount design.
Said Edwards, "The XL2420TE is designed with durability and functionality in mind, however the stylish appearance of the monitor has also earned it several international design awards, including the Reddot design award and the G-Mark Good Design award as well as the prestigious iF product design award.
"A successor to its cousin the XL2420T, which was the monitor used by professionals at more than 20 major events in 2013, including the PAX and EB Expo, the new XL2420TE surely presents a winning formula both for BenQ, and the world's gamers," said Edwards.
RRP:                             $499.00
Available:                      October 2013
For further information and stockist details visit www.BenQ.com.au