Interviews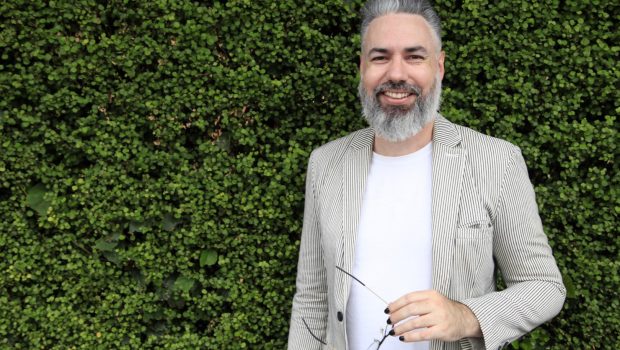 Published on April 12th, 2022 | by Andrew Bistak
Ben Sorensen Interview (MICF Tuesday Trivia) @micomfestival @BenSorensen1
The Melbourne International Comedy Festival is back baby and what better way to celebrate, then by catching-up with comedian extraordinaire and debonair, Mr Ben Sorensen!
Welcome to Impulse Gamer Ben. Tell us what are you most looking forward to the MICF?
Peopling, drinking, laughing…. And doing shows for real live humans without looking at them as little squares on a screen!
There's always such a vibe in the air for the festival and wonderful to see so many different venues come alive – much like my festival home, Belgian Beer Cafe Melbourne.
COVID, Pandemic, Lockdowns… how did you survive?
Zoom calls… what felt like millions of zoom calls!
I made the decision to pivot hard and as early as I could. Was a Tonne of work, but I beefed up my home studio, built a green screen studio and got fast internet which enabled me to do my VoiceOver work from home, and still film both auditions and work in my own studio – not to mention all the live events I hosted all in one little room!
I did gigs all over Australia, Canada, India, the US, and Sweden without leaving home.
Burned lots of energy and like most people in the arts it's expensive and exhausting – but I feel lucky to have survived, many didn't, and we all did it with minimal government support for our sector.
And your funniest lockdown story (if that's possible)?
Since we were all in lockdown for so long… along with that crazy inflatable clown for the show, I got an inflatable birthday cake.
So I was doing care giving visits to friends and friends kids with a giant inflatable birthday cake on the top of my car and the stereo blaring happy birthday tunes!
Of course this was much to the joy of neighbours, housemates/family… and usually much to the embarrassment of the intended target – sorry, birthday human.
Tell us a little about your new show, TUESDAY TRIVIA?
A plethora of curious questions masked by tangental witty conversation, stories, a smattering of puns, with a side of bad dad jokes…. And some prizes for the lucky few.
Where did you get your inspiration from?
The joy of crowd work for me is that inspiration comes from the audience, the environment, the little things I hear and see… all get turned into a unique fun personalised show, with trivia questions derived from the curious questions my autistic brain asks each week!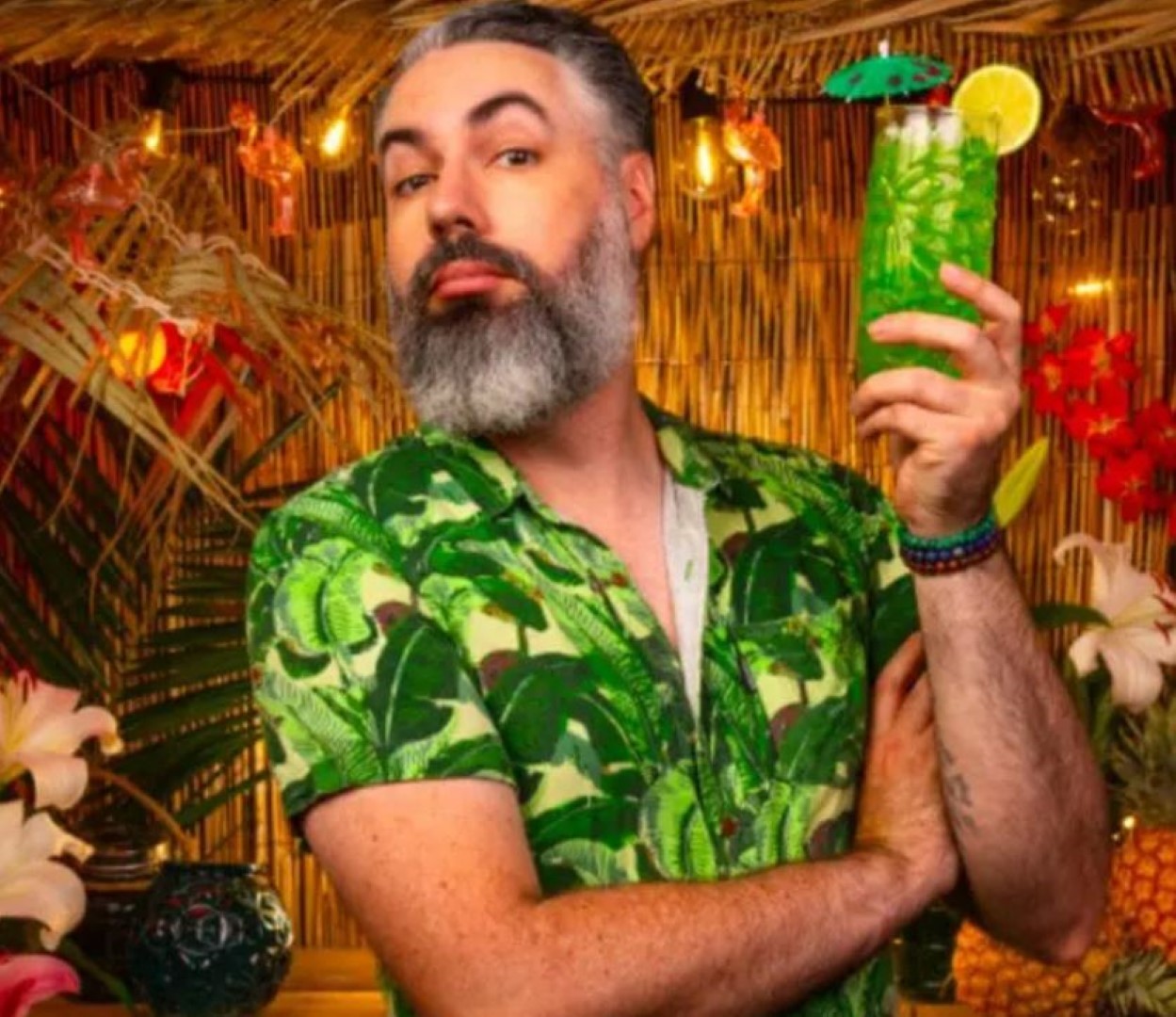 What do you think will resonate most to your audience about TUESDAY TRIVIA?
Possibly the most memorable part of the show is a giant inflatable clown I got off the internet that looks way scarier than the picture…. But I spent too much on it for it not to be used.
But I think the real connection is the joy of being out and having fun together given the challenges of the last few years… it's connection through comedy, wit and puns, stories and conversations that will resonate.
Compared to other festivals, what makes the Melbourne International Comedy Festival so different?
I really love how MICF is organised and run… there's quite a bit of freedom meaning a greater range of venues and shows, and it's all beautifully tied together with the comedy festival website!
The team behind the scenes are the real stars for tirelessly hearding metaphorical comedic cats.
You can also see just about every style of comedy and all the big and emerging stars… it's a wonderful time of year.
It's also great that it's home is arguably the food and cultural capital of Australia which just ads to the overall experience – there's always something happening!
Who are you most looking forward to catching up or seeing at the MICF 2022?
TikTok's Reuben Solo, Urzila Carlson's razor sharp wit, the fab genius Reuben Kaye, immaculate truth telling comedy of Steph Tisdell and I'm a huge fan of Tom & Olly's show Drama Queens too!
Lastly, how would you sum up your show in a Tweet?
A plethora of curious questions masked by tangential witty conversation, stories, a smattering of puns, with a side of bad dad jokes…. And some prizes for the lucky few.
A show with more character than characters in this tweet.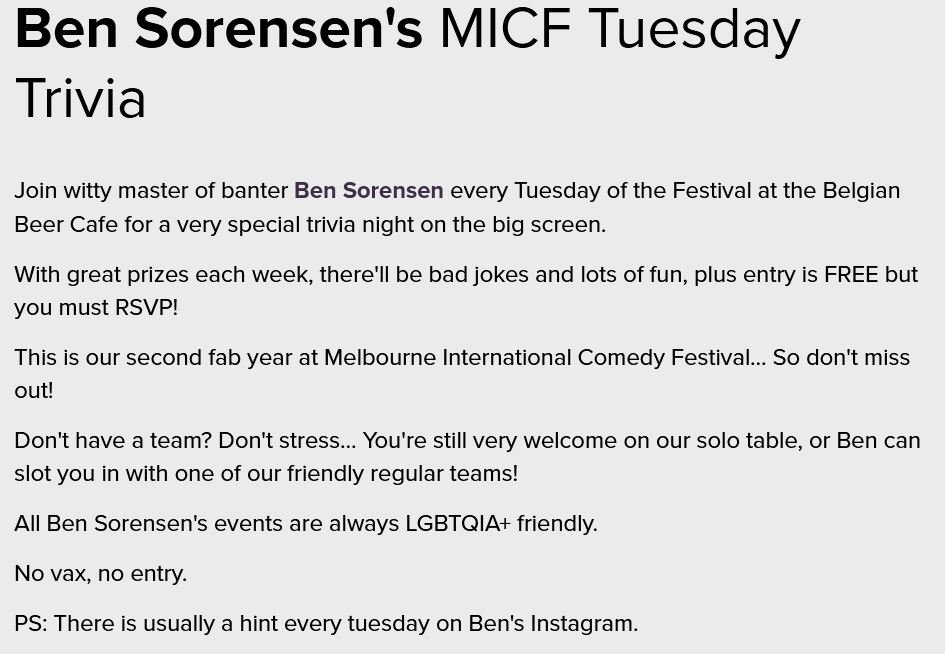 https://www.comedyfestival.com.au/2022/shows/ben-sorensen-s-micf-tuesday-trivia