Blu-ray
Published on June 30th, 2019 | by James Wright
Ben is Back Blu-ray Review
19 year-old Ben Burns unexpectedly returns home to his family's suburban home on Christmas Eve morning. Ben's mother, Holly, is relieved and welcoming but wary of her son staying clean. Over a turbulent 24 hours, new truths are revealed, and a mother's undying love for her son is tested as she does everything in her power to keep him safe.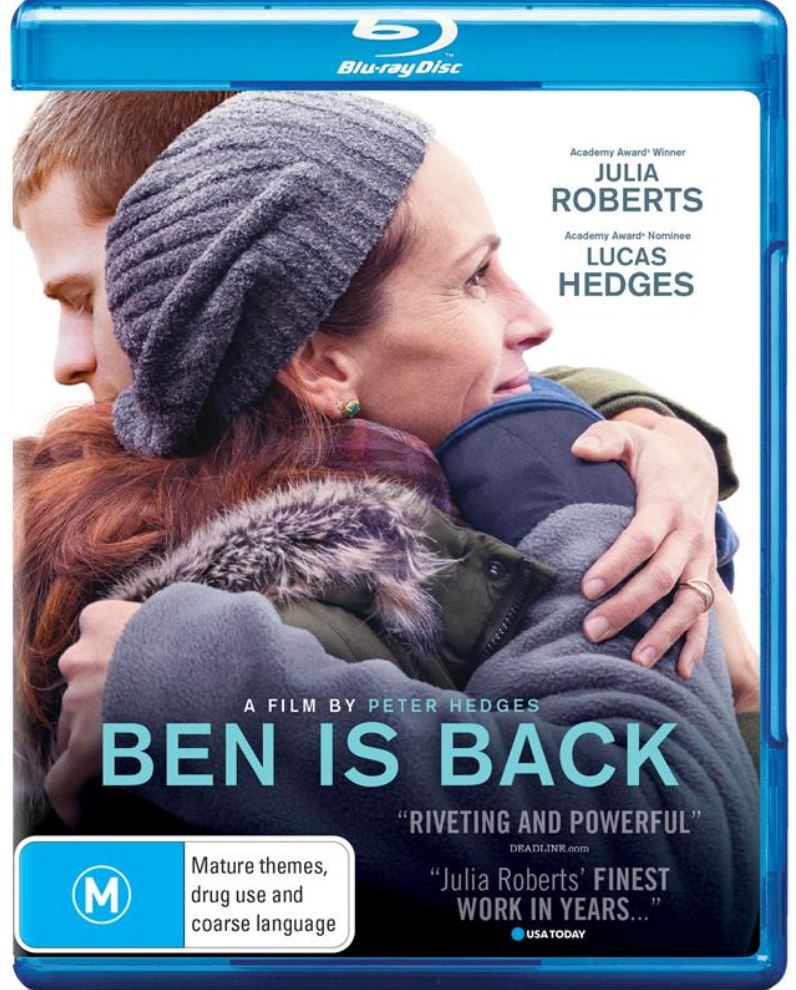 Ben is Black is a powerful drama about a mother's struggle with her drug-addicted son which unfortunately is a far too common theme in today's society. While the film is almost a biography of the trials and tribulations that some families face, it is a well-written and cast story that will have you invested in the characters from the very first moment.
The film is also written and directed by Peter Hedges (What's Eating Gilbert Grape, About a Boy, Dan in Real Life and The Odd Life of Timothy Green) with the star-billing obviously going to Julia Roberts as mother Holly Burns with actor Lucas Hedges playing her son Ben. Kudos to both actors in bringing their roles to life.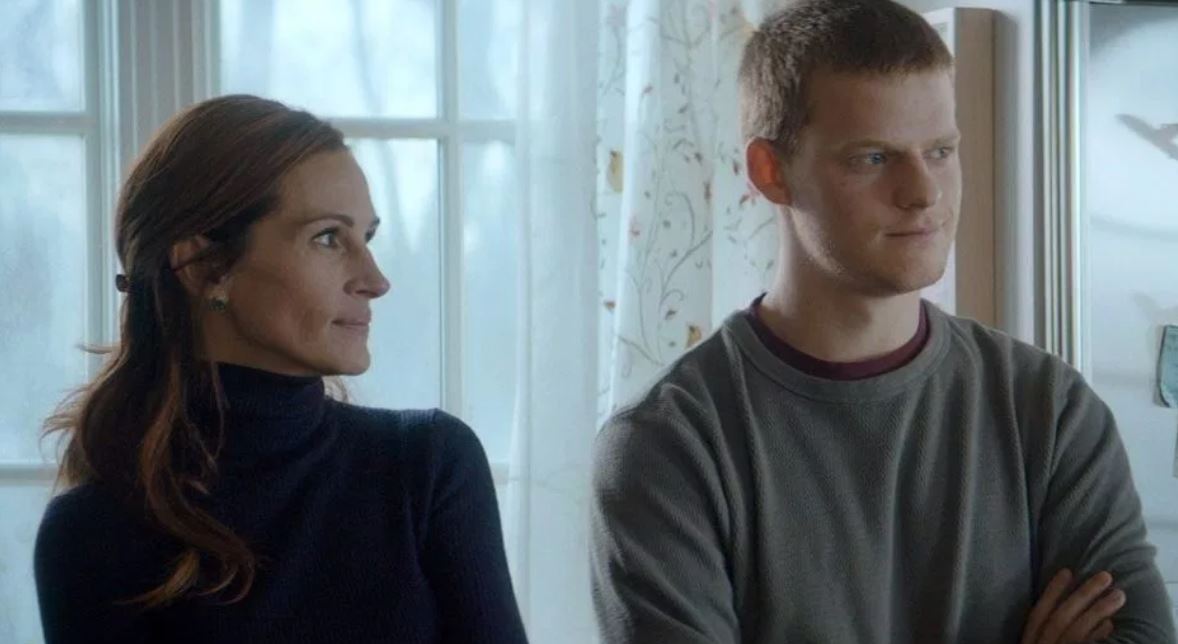 Interestingly, both Peter Hedges and Julia Roberts have dealt with the effects of drugs on a personal levels, with the director losing a friend to heroin and with the actor's brother who had a drug addiction. Needless to say, it really makes their involvement much more poignant an given their familiarity, it makes the story quite raw at times.
The story starts around Christmas which is also a struggle for families dealing with addiction during the holiday seasons where Holly is informed by Ben that he has been off drugs for several months, however she is quite apprehensive and still ensures that there are no drugs in the home. This causes tension amongst not just Holly and Ben but the extended family.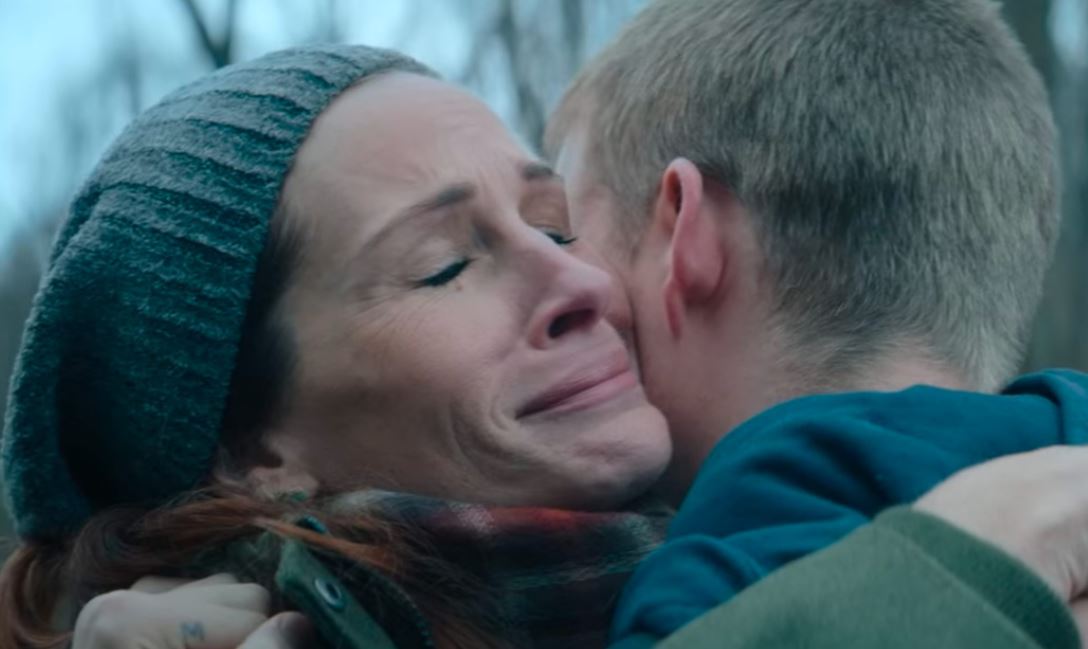 Furthermore, the film highlights the powerful relationship of a mother, particularly her protective nature as she valiantly attempts to ensure her son doesn't fall back into back bad habits, including links to those nefarious individuals. However when Ben goes missing, you really see the desperation in Holly as a character as she uses all means possible in finding out where he is and getting him back.
While Ben is Back works well as a story, at times, the flow of the movie does get a little bogged down and there are a few well-worn clichés thrown into the mix as well. Nonetheless, it is still a well-made film with some strong cinematography that helps bring Ben is Back to life. All in all it's a powerful drama that is well-cast, scripted and is an engaging watch on Blu-ray.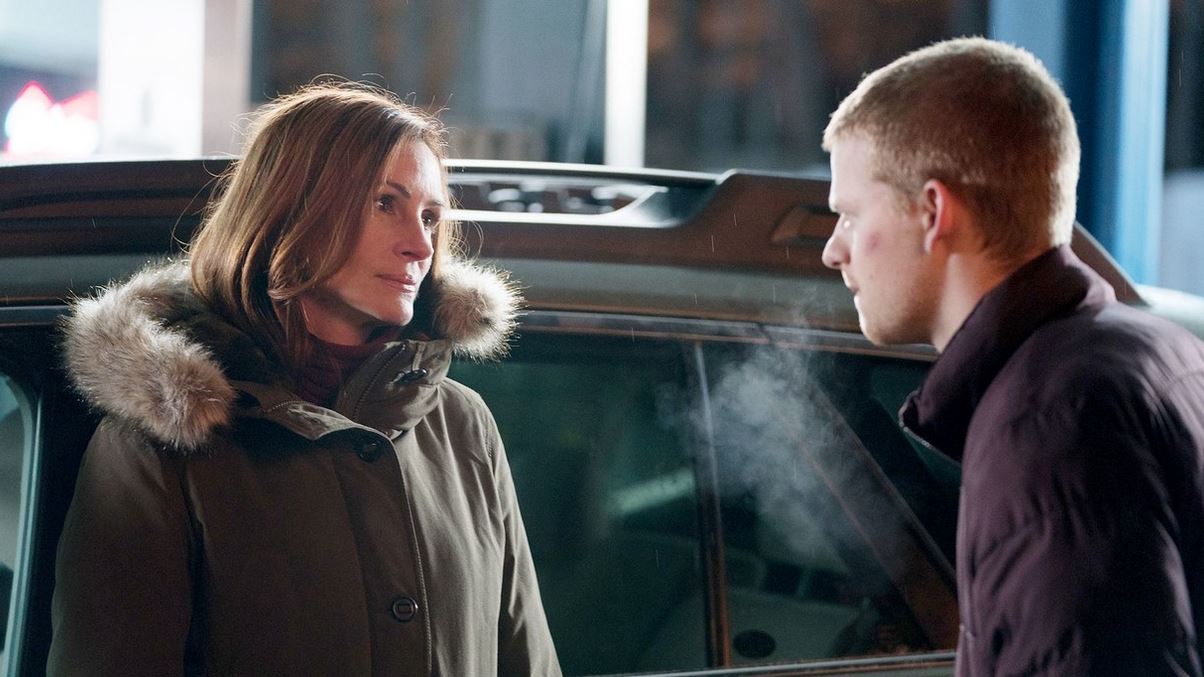 Blu-ray Details
Director – Peter Hedges
Actors – Julia Roberts, Lucas Hedges, Courtney B. Vance, Kathryn Newton
Film Genre – Drama
Label – Roadshow
Region Coding – B (Blu-Ray)
TV Standard – HD
Rating – M
Consumer Advice – Mature themes, drug use and coarse language
Year of Release – 2019
Primary Format – Movies/TV – Blu-Ray