Games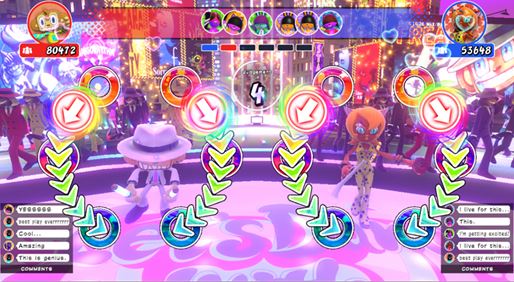 Published on August 9th, 2023 | by Adrian Gunning
Beloved SEGA classics and K-Pop hits headline Samba de Amigo: Party Central™ DLC roadmap
SEGA has announced the first details of the paid post-launch downloadable content coming to Samba de Amigo: Party Central on Nintendo Switch™, starting when it launches on the 29th of August!
With 8 different packs planned for release, players can look forward to plenty of music sure to get the party grooving. Here is the breakdown of the first three music packs set to be individually released:
29th August
Sonic the Hedgehog Music Pack ($7.70 RRP)
"Open Your Heart" from Sonic Adventure™
"Reach For The Stars (Re-Colors)" from Sonic Colors™: Ultimate
"I'm Here" from Sonic Frontiers™!
Japanese Music Pack ($7.70 RRP)
"Kaikai Kitan" by Eve
"MATSUKEN SAMBA II" by Ken Matsudaira
"KING" by Hatsune Miku
27th September
SEGA Music Pack ($7.70 RRP)
"Baka Mitai (Taxi Driver Edition)" from Ryu Ga Gotoku Studio
"Go Go Cheer Girl!" from Space Channel 5™: Part 2
"Rhythm Thief Theme" from Rhythm Thief & the Emperor's Treasure™
A K-Pop Music Pack will launch on the 27th of September, so please stay tuned for more details on that set.
Finally, for those who decide to purchase either the physical or digital Standard Edition of the game, a "Deluxe Upgrade Bundle" ($18.00 RRP) will also be available on the 29th of August that includes all the bonus items the Digital Deluxe Edition provides over the Standard Edition!
We'll have more to share about the exciting lineup of tracks coming to Samba de Amigo: Party Central for Nintendo Switch soon.