Hardware
Published on August 31st, 2014 | by Admin
Belkin WeMo Switch Review
Summary: The WeMo Switch from Belkin is a very clever device that allows you to remotely control electrical devices via a smart device app
WeMo Switch
Product: Remote electronic switch
Company: Belkin
Reviewer: James Wright
With Father's Day just around the corner, Impulse Gamer had the opportunity to check out Belkin's clever WeMo Switch that allows users to turn off electrical devices from their smart phones anywhere in the world. That's right, by installing an app on your Android or iOS device, you can easily turn your device on and off by just one touch, provided it's plugged into the wall. The device even allows you to set scheduling such as turning on your air conditioner at a set time or turning lights on between chosen hours.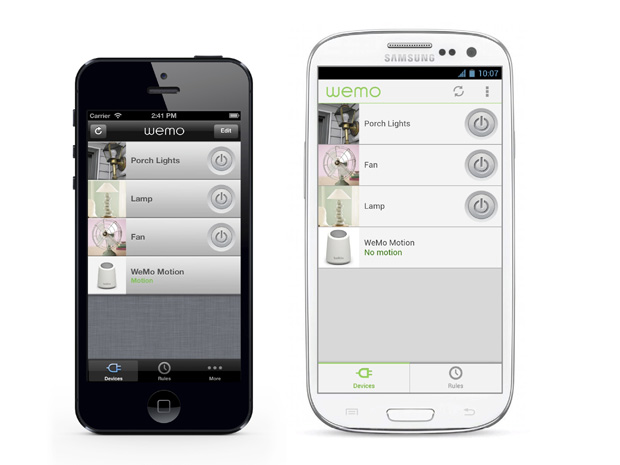 With that said, the WeMo family includes the WeMo Light Switch, the WeMo Switch (Reviewed) and the WeMo Notion which basically monitors motion throughout your home or office. However in order to use these products, you do need a WiFi router and a smart device of Android 4.0+ or iOs version 5 or greater. Given these specifications, we tested the WeMo Switch with a D-Link Router and an iPhone 5s. In order to setup the product, you first need to download the app which allows you to connect it to your wireless network. Once setup, you have full control of the device connected to the power point.
The design of the WeMo looks like a small surge protector with the electrical plug on the bottom, a power button above the Belkin logo and finally an LED to inform the user whether it's connected to a WiFi network. It's minimalistic at its best and the installation is relatively easy, although experience setting up network devices would assist. Even so, the product does come with all the instructions needed and Belkin have free technical support should you experience any issues.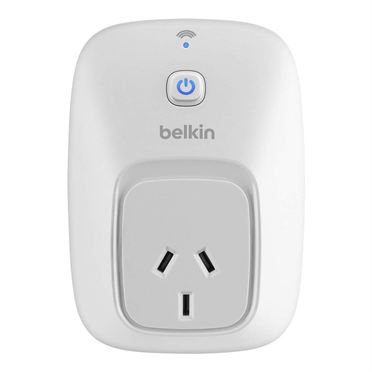 Another highlight of the product is the free app for Android or iOS. This app allows you to control whatever devices are connected to the WeMo which even displays useful statistics like the amount of time the device has been on for and even how much it costs to run it for the day or a month.
As previously mentioned, you can even setup scheduling for this product or rules such as creating specific times for when the device should be powered. Thankfully the app is very easy to use and it even supports iFTTT which basically allows you to create "if" and "then" statements such as e-mailing the WeMo switch to turn it on plus other interesting rules.
Final Thoughts?
The WeMo Switch from Belkin is a very clever device that allows you to remotely control whether devices are turned on or off plus the ability to setup schedules and more importantly, access it from anywhere in the world. Although one switch is relatively cheap, things would become costly if you bought half a dozen switches but given that, I really can't wait until all homes are controlled by smart apps!
It's a great and fun product from Belkin that would make a unique Father's Day gift!