Hardware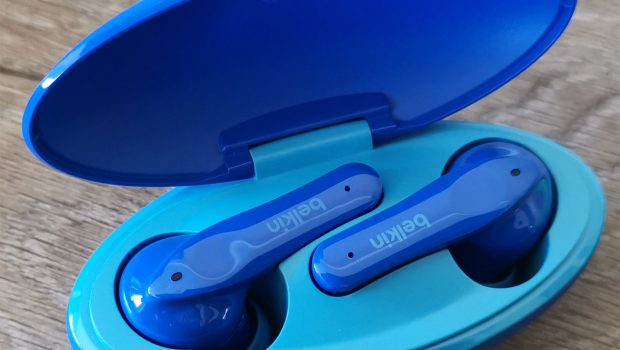 Published on December 21st, 2022 | by Andrew Paul
Belkin Soundform Nano Wireless Earbuds Review
Summary: The Belkin Soundform Nano Wireless Earbuds is a great and safe device to give your children true wireless audio!
While corded headphones have a place, wireless makes audio even better as you can literally cut the cords and take your audio experience anywhere and everywhere. However for kids, this has not always been the case because not only do they have smaller ear canals than adults, how do you limit the sound levels to present hearing loss?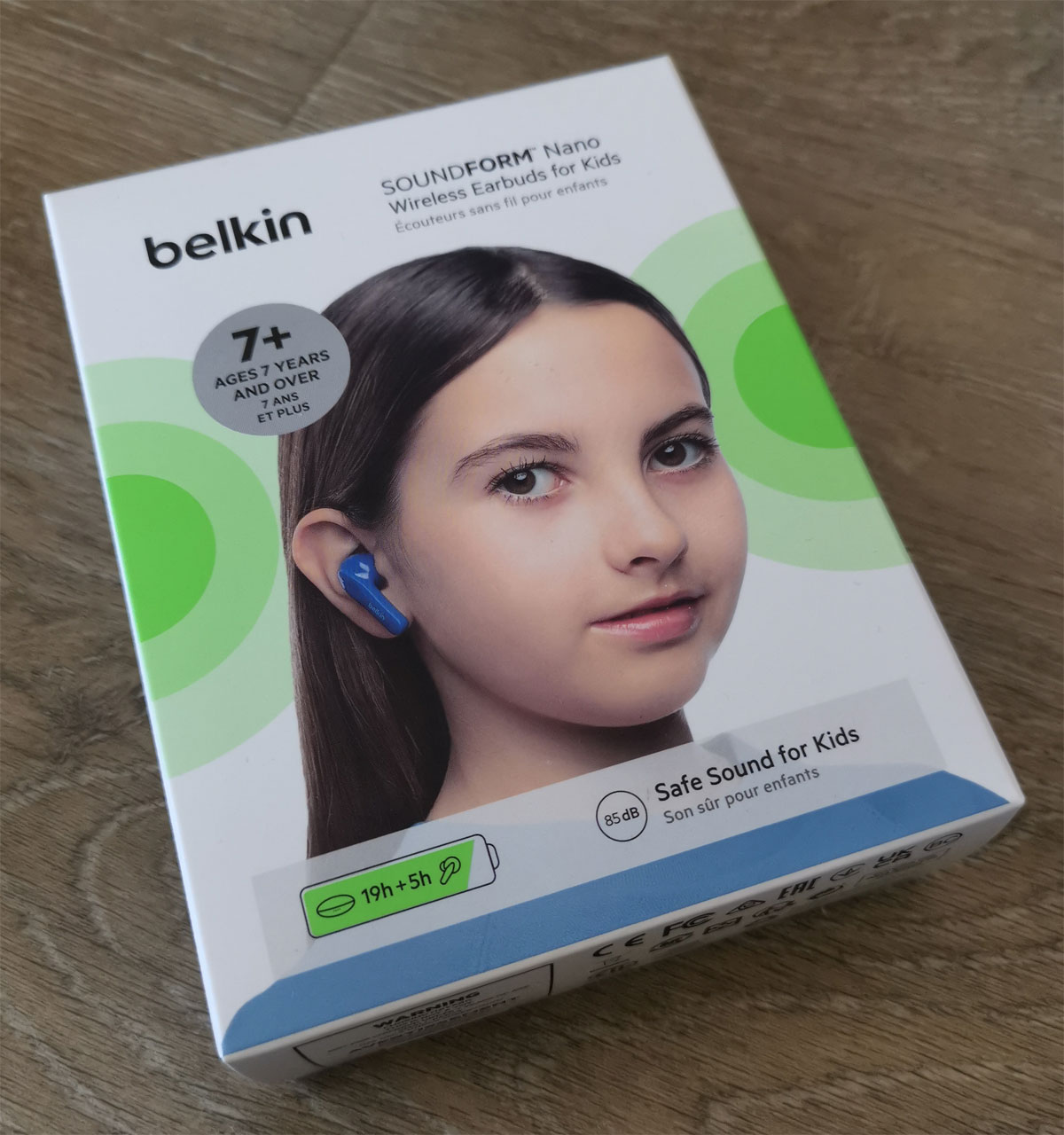 Cue the Belkin Soundform Nano Wireless Earbuds for Kids which have been designed for children from 7 years of age which offer all-day comfort, a sealed in-ear fit and volume limiter of 85db. They also offer up to 5 hours of charge, including another 19 hours of charge via the case. They come with an IPX5 rating to provide water and sweat resistance and are available in three different colours that include Blue, Pink and White.
Belkin Soundform Nano Wireless Earbuds for Kids Highlights
Designed Just for Kids
5 ear tip sizes to comfortably fit smaller ears
Up to 5 hours of playtime per charge
6mm dynamic drivers
Easy-to-use touch control
Safe Sound for Kids
A volume cap of 85dB protects kids' ears while they listen, learn, and play.
Well packed from Belkin, these earbuds designed for kids come with everything you need for your children to start their wireless audio experience.
This includes different ear tip sizes, including extra-extra small, 6mm dynamic drivers which create clear audio, microphones in each earbud and simple touch controls that allow you to adjust volume, play/skip/pause songs and the ability to answer and hang-up phone calls. They also support Bluetooth 5.0 for a stronger wireless connection of up to 10 metres.
While the case charges the earbuds, this is charged via the included micro-USB cable and the case/earbuds are fully charged in just 2-hours.
Box contents
SOUNDFORM Nano Wireless Earbuds for Kids
Charging case
Micro-USB charging cable
5 pairs silicone ear tips
Quick Start Guide
Setting up the earbuds are like any other Bluetooth device and you simple search for the device via your Bluetooth settings. Once paired, your smartphone or smart device will automatically remember the connection so you can enjoy wireless audio on the go. The earbuds are automatically powered one removed from the case.
The touch controls work well, however practice will make perfect.
In terms of the silicone ear tips, my kids have no issues with the smallest size that they said fitted well and more importantly were quite comfortable. Considering that hearing loss is becoming more common with younger people, it's great that these earbuds have a maximum audio level of 85db.
Considering the size, the 6mm dynamic drivers worked well and whether this was listening to YouTube for Kids, music, streaming or playing games, our younger reviewers reported no concerns whatsoever and expressed to me how great the wireless audio sounded, even better than their corded headphones.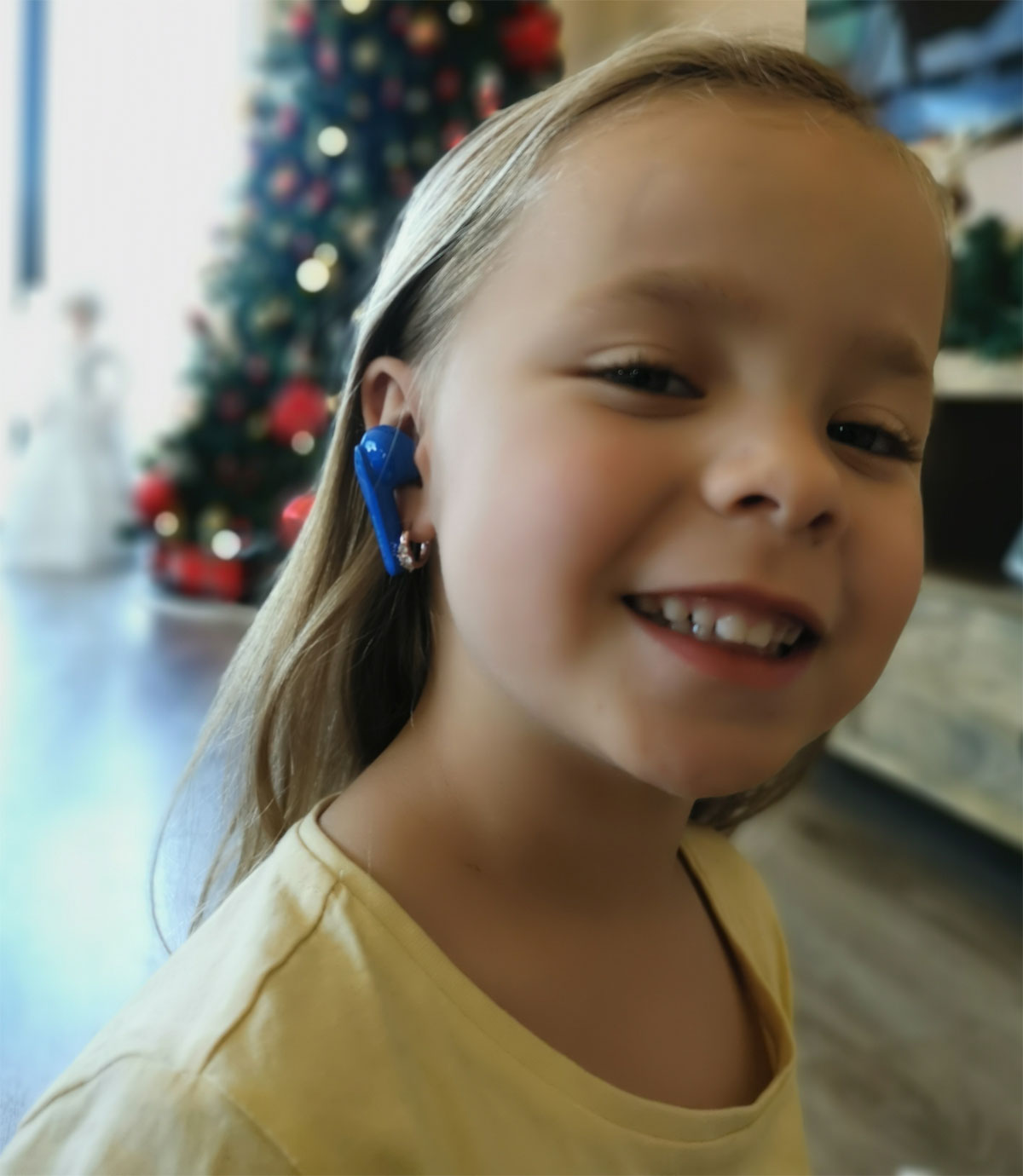 Further, the 5-hours of wireless audio per earbud is fantastic, however the only prompt that your kids need to know is to place them back in the case once they have finished and also to charge the case. As mentioned, it's fantastic that a 2-hour charge via microUSB can fully charge the case and earbuds.
Final Thoughts?
If you have younger children looking to go wireless but you also want control / protection against volume levels, then the Belkin Soundform Nano Wireless Earbuds for Kids is a great option that is not only affordably priced but offer good wireless audio.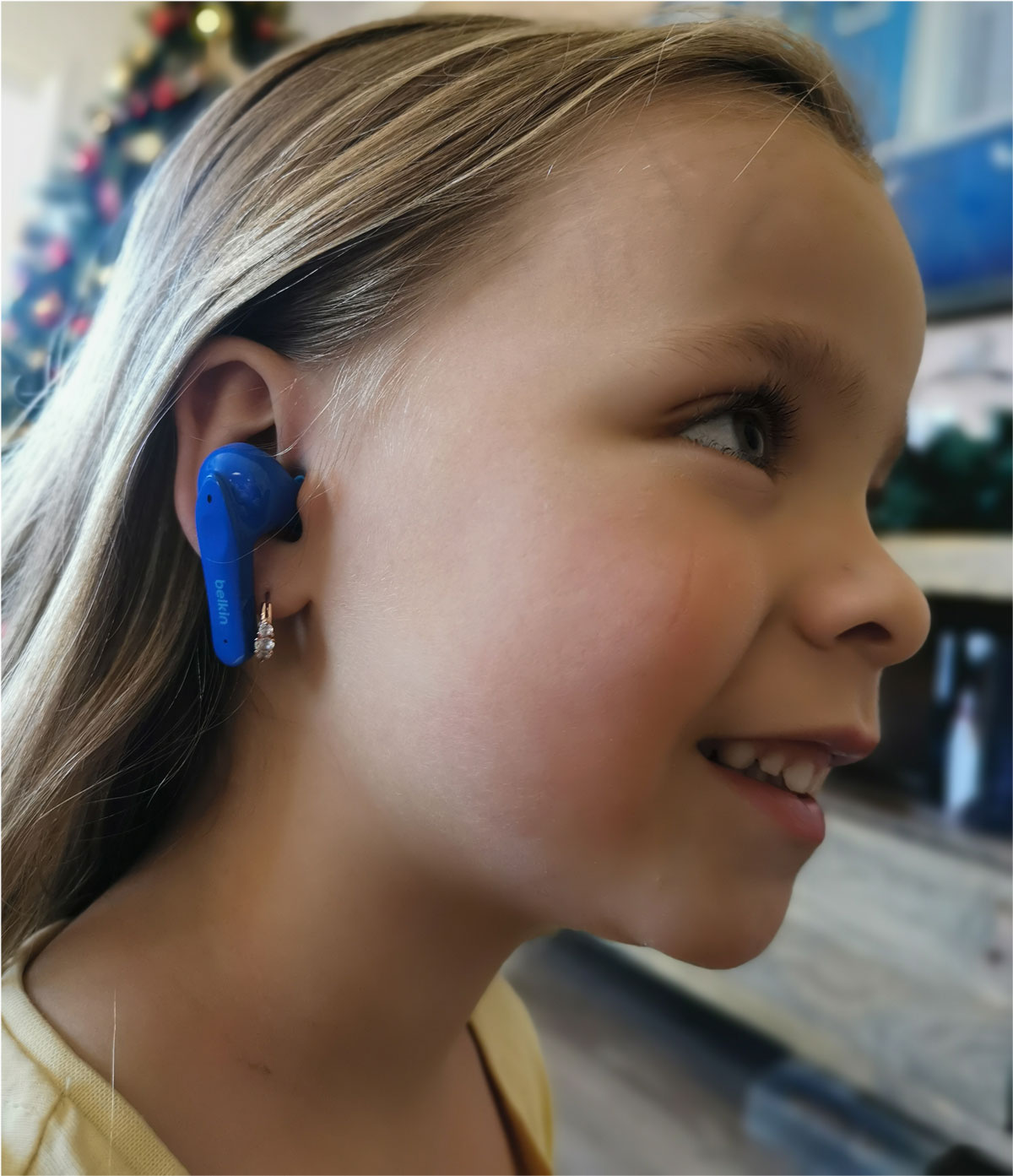 Recommended
Belkin Soundform Nano Wireless Earbuds for Kids Highlights
Kid-Sized Comfort
Silicone ear tips in 5 sizes, including extra-extra small, allow for all-day use and comfort.
All-Day Playtime
There's up to 5 hours of playtime in the earbuds, plus another 19 hours of battery life in the charging case.
Fun, Lively Colors
SOUNDFORM Nano earbuds come in 3 cool colors designed just for kids. Pick up their favorite color or get them all to match devices, outfits, moods, or with friends.
Rich Sound for Little Ears
6mm dynamic drivers deliver a consistent and high-quality listening experience for music, videos or phone calls.
Sweat and Water Resistant
IPX5-rated materials protect the earbuds' inner technology from sweat, puddle splashing, and occasional dashes in light rain.
Crystal Clear Calls
A high-quality microphone in each earbud ensures clear call quality so it feels like you're speaking to each other in the same room.
Easy Touch Control
Each wireless Bluetooth earbud responds easily to touch control. Kids can enjoy wire-free, button-free audio controls for volume, phone calls, and to skip or pause songs.
Easy Setup
SOUNDFORM Nano earbuds are compatible with all Bluetooth-enabled devices including smartphones, tablets, and laptops, and the 30 ft./10m range keeps kids connected to their devices even if they move around while listening.
Quick Recharge
Get a full, 24-hour long charge for case and earbuds from just 2 hours with the included micro-USB charging cable. Kids can get back to listening quickly — just 10 minutes of charge provides one hour of playtime.