Games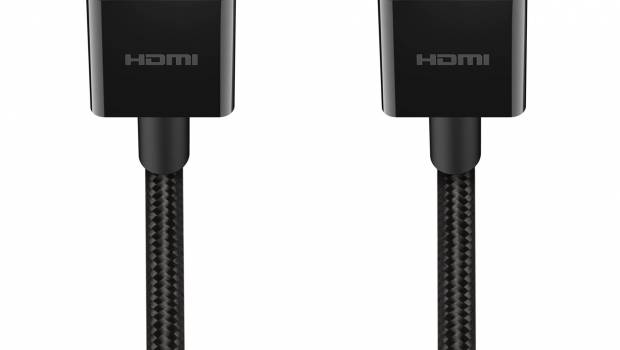 Published on November 25th, 2020 | by Andrew Bistak
Belkin Recognised By HDMI Forum With Ultra High Speed HDMI Certification
Belkin, the connected things division within the Belkin International and Foxconn Interconnect Technology (FIT) (HK: 6088) entity, today announced that it has received Ultra High Speed Certification for its range of already-available HDMI cables, the AV10176bt series of one metre and two metre cables. Known as HDMI 2.1, this brand new certification, recently formalised by the HDMI Forum, ensures consumers can have peace of mind that their HDMI cables are ready for the future, as 4K content becomes more mainstream and 8K content continues to emerge.
Receiving this certification for two existing products, against a new range of stringent criteria as set down by the HDMI Forum, reinforces the approach taken by Belkin the development and manufacture of its products, by delivering products that exceed industry standards and always have an eye on the future needs of its consumers.
Belkin's certified HDMI 2.1 cables will play an important role in delivering consumers the immersive viewing experiences they expect when purchasing the latest televisions, including 4K options, as well as monitors and gaming devices. With televisions and other displays limited by what the cable connecting the devices can deliver, Belkin's certified HDMI 2.1 cables support Ultra high resolution and screen refresh rates up to 4K/120Hz and 8K/60Hz, compatible with the latest audio and video technology.
Compared with the previous generation of HDMI specifications, HDMI 2.1 adds a range of new technology including the almost-tripling of the bandwidth provided, from 18Gbps to now 48Gbps. This increased bandwidth expands 4K HDR video, supports 8K HDR video, and multi-channel digital audio for the most immersive viewing experience yet for the highest resolutions and unmatched brightness.
The Ultra High Speed HDMI cable from Belkin also supports Variable Refresh Rate (VRR), reducing lag and eliminating screen tearing to deliver the best viewing experience. Streaming devices, gaming consoles, cable boxes, Blu-ray players, TVs and A/V receivers can be connected for an uncompromising viewing experience.
In addition to the cost of 4K displays coming down to broader levels of affordability, streaming services including Netflix and Stan both support and utilise 4K content, requiring cables that can ensure it supports the smooth flow of high quality content to the display. Similarly, the introduction of new gaming devices, including the new Xbox Series X and PlayStation 5, will support 4K and 8K content, both shipping with a HDMI 2.1 port.
Now that it is certified by the HDMI Forum, Belkin believes that HDMI 2.1 is going to become the new standard among consumer technology in the smooth flow of content moving forward.
"From HDMI 1.0 in 2002, to HDMI 2.1 in 2020, Belkin has aligned to the demand of the market to ensure our consumers are purchasing HDMI cables capable of delivering the very best for their home theatre setups. With the latest HDMI 2.1 certification, Belkin is once again leading the industry to ensure support and true compatibility with the latest in TVs, gaming consoles, streaming devices, and multi-channel surround sound technologies," said Norbert Van Boode, Senior Product Manager, Belkin International.
"Receiving such certification on existing product in-market, when others will need to bring in new product that meet this criteria, highlights the work done by our engineering teams and quality assurance processes. The design and assembly of this product took into account this additional performance criteria and robust testing scenarios. It means that we aren't just meeting, but always exceeding, industry standards. We work closely with the HDMI Forum and alignment to their standards is very important to us as we continuously strive to ensure we are delivering the best product in-market alongside the highest levels of internal testing prior to launch. This has been our mantra throughout our 35-year history."
Key Features At A Glance:
4K Ultra High Speed HDMI 2.1 Braided Cable – AV10176bt1M-BLK
HDMI 2.1 certified
Supports speeds up to 48Gbps
Supports variable refresh rate
Supports resolutions at 4K/120Hz and 8K/60Hz
Compatible with Dolby Vision high dynamic range technology
Made for streaming devices, PlayStation 5 and Xbox X gaming consoles, and other HDMI compatible devices.
Future-proofed with 4K and 8K HDR compatibility
Durable braided exterior jacket
Two-layer shielding minimises interference
1-metre (RRP$99.95) or 2-metre (RRP$129.95) length options