Hardware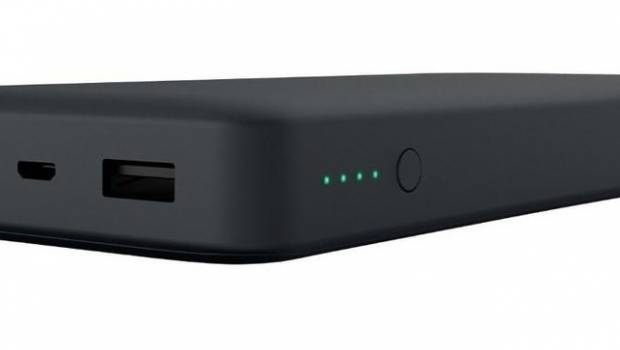 Published on June 17th, 2018 | by James Wright
Belkin Pocket Power 15k Review (Portable Battery)
Summary: Belkin Pocket Power 15k provides users with an excellent portable battery source!
As smart devices have become integral to our lives, the one thing that impacts us, is battery life. This is where the Belkin Pocket Power 15k comes into play which in essence is a portable battery that easily allows you to charge your smart devices on the go… no mains power required!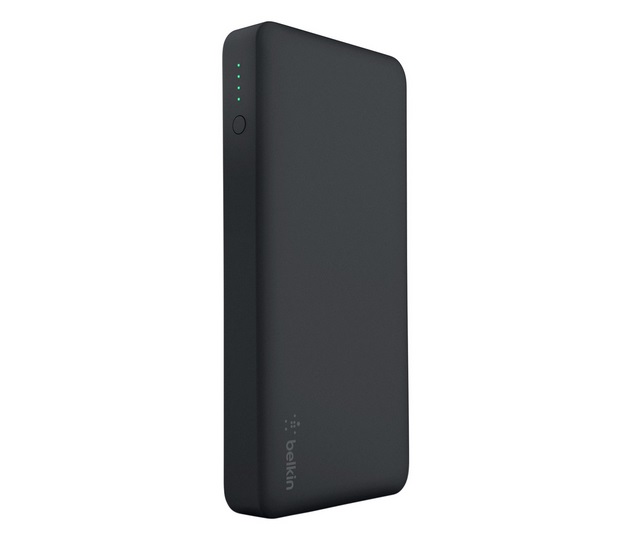 The product is basically a powerful 15000mAh battery which allows you to charge 2 separate USB (3.4A shared) devices courtesy of the ports on the back of this device. To charge the battery, you simply connect the included cable into the microUSB port, then your mains as voila… it starts charging. The only slight issue with this product  is the small 6″ (15cm) cable which is a little on the shorter side.
As to what a 15000mAh battery can do… it can basically charge your smartphone 5 times, however where the Belkin Pocket Power 15k shines is through its size. Although it is a little on the heavy side, it's actually quite a compact product and could literally fit in your pocket.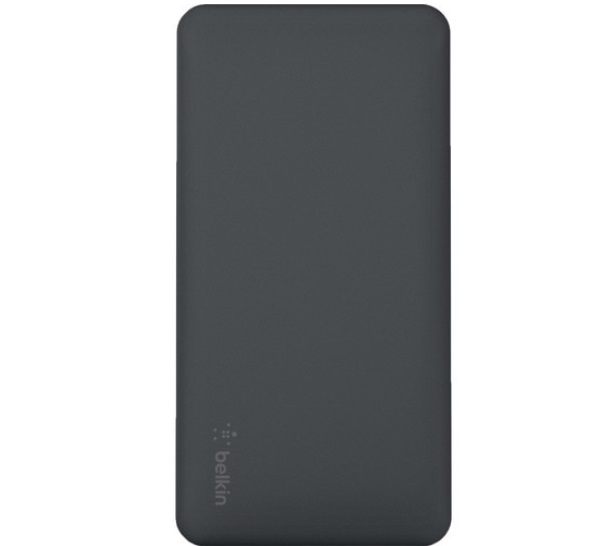 It definitely makes the perfect portable device for at work, on holidays or wherever you need additional power. Furthermore, the device has four LED's on the front which indicate how much power is left in the device itself.
To ensure safety, the Belkin Pocket Power 15k will power-down if it becomes too warm or experiences a power surge and it even comes with a $2500 warranty should the unexpected happen. There is also a button to turn it on and it will auto-power off as well.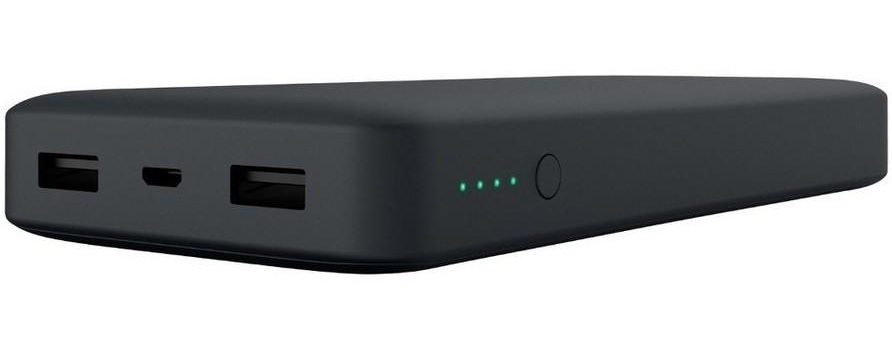 Final Thoughts?
The Belkin Pocket Power 15k is a great portable battery to ensure that you are never without power and comes with a great warranty from this company. Very easy to use and more importantly, it gives you access to power anywhere and everywhere.
Features
15,000 mAh battery
5V 3.4 amp total output quickly charges devices
5V 2.0 amp total input recharges battery quickly
2 x universal USB port
Compact and thin design for portability
6 inch Micro-USB cable recharges battery
4 LED indicators show battery power level
Lightweight, efficient, Polymer cells
Durable, plastic casing
Weight: 0.75 lbs / 340 g
$2,500 Connected Equipment Warranty