Hardware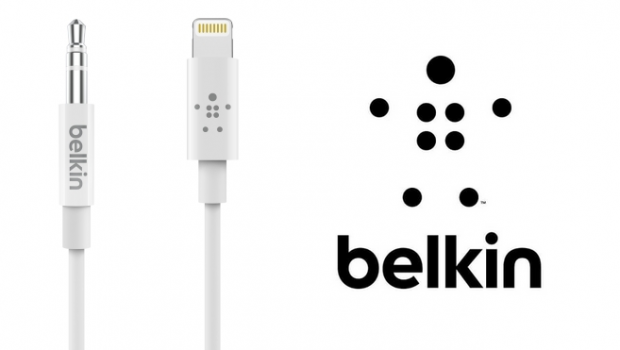 Published on May 29th, 2018 | by James Wright
Belkin Lighting to 3.5mm Audio Cable Review
Summary: The Belkin Lighting to 3.5mm Audio Cable proves that the 3.5mm lives!
When Apple decided to remove their 3.5mm audio input on their smartphones, this decision definitely split the internet in two. One side praised the company for their innovation in going wireless through Bluetooth, whereas others were quite annoyed that in order to use their corded headphones or other devices to produce sound, another step was necessary and one wasn't really supported by Apple.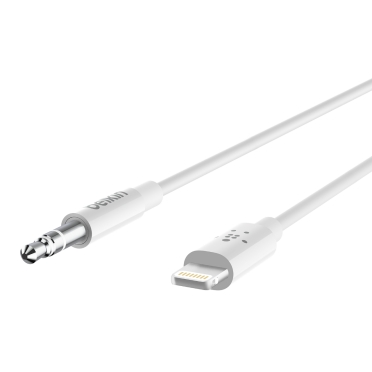 This additional step requires an adapter to be purchased which plugs into your lightning port on your iPhone and presto, you can now connect a 3.5mm cable into your phone. With that said Belkin have released their Lighting to 3.5mm Audio Cable which basically does just that…however the cable is the adapter itself and once connected into your iPhone (X, 8 Plus, 8, 7 Plus or 7) through the lightning port, you have access to a 3.5mm cable for other audio devices like headphones or external speakers.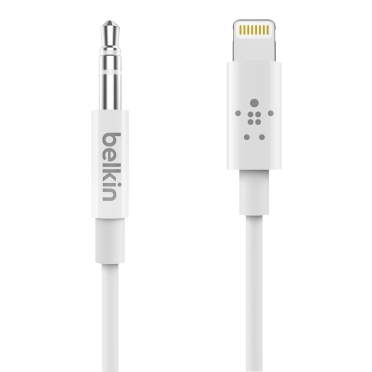 The review sample that we received came with the 3 foot (90cm) cable and depending on your need, there is even a 6 foot cable available. At its core, it's basically a digital to analog convertor which automatically converts the audio source to one that can be played through a 3.5mm connection. Older devices needed the adapter plus your 3.5mm cable, whereas the Lighting to 3.5mm Audio Cable is in one accessible product. Lastly, the Belkin Lighting to 3.5mm Audio Cable is MFI-certified that means Apple will continuing supporting this product on their iOS which is another bonus.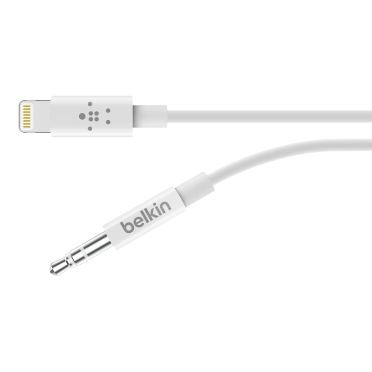 Final Thoughts?
If you're looking for a very easy way to connect speakers or headphones to your new iPhone, check out the Belkin Lighting to 3.5mm Audio Cable which is basically just plug play and the perfect solution to continue using corded devices.
Check it out!
For more information, please visit – http://www.belkin.com/us/p/AV10172bt03-WHT/