Hardware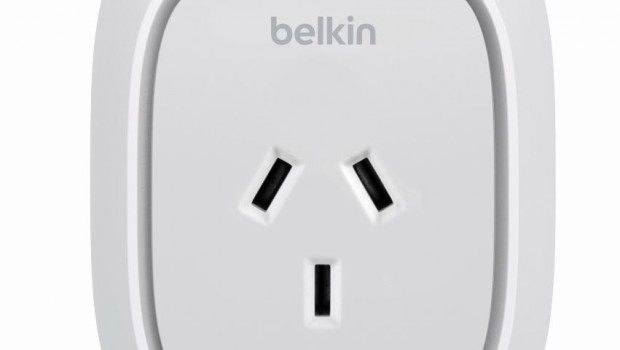 Published on April 15th, 2015 | by admin
BELKIN LAUNCHES WEMO MAKER AND LOOKS TO DIY COMMUNITY TO INFLUENCE NEXT GENERATION HOME AUTOMATION DEVICES
WeMo Maker joins the Insight Switch and range of new Home Sensors to launch locally in 2015 
Sydney, April 15, 2015 – WeMo®, the home automation ecosystem created by Belkin International, today announced the Australian launch of the WeMo Maker, a build-your-own WeMo solution that enables users to control or monitor any low-voltage electronic device from a smartphone or tablet. Joining the WeMo Maker at a launch event in Sydney today is the WeMo Insight Switch, which allows users to control and manage the energy usage and costs of home electronics from anywhere on their iOS or Android device.
"We believe that WeMo is the 'on-ramp' to the internet of things, and will play a key role in connecting consumers to the Internet of Things, and delivering what might otherwise be a complex or daunting situation in a very approachable and cost-effective experience," said Andrea Bruno, Senior Product Marketing Manager International for WeMo."
The ability to "WeMo" almost anything outside of the existing WeMo devices without having to know how to code will appeal to many Australian DIYers and is at the heart of the WeMo Maker. It connects to nearly any device controlled with a low-voltage DC switch, allowing users to turn devices on or off or put them on schedules via any smartphone or tablet and the WeMo app. The WeMo Maker also enables users to connect to a wide range of 5V sensors for remote monitoring and automated control via sensor inputs. Sensors that will work with WeMo Maker include light sensors, motion sensors, moisture sensors, temperature sensors, flame sensors, and carbon monoxide sensors, to name a few.
WeMo Maker seamlessly integrates with other WeMo products and also works with IFTTT to connect to a wide variety of Internet services and applications such as email, SMS, Facebook and Twitter.
"WeMo Maker allows almost anything to be "WeMoed", from a pet feeder or motorised windows to garden sprinkler systems or pool pumps. It brings the Internet of Things to practically any device you can think of, without having to know how to code," added Bruno.
To demonstrate the versatility and uniqueness of the WeMo Maker, a group of WeMo users were seeded early samples of the Maker to put their creative minds to work. Among the devices created include an elder care alert system, designed to notify caregivers of potential falls or accidents using the WeMo Maker, and an animal deterrent system, which used the WeMo maker to prevent pets from using the porch as a bathroom with a quick spray from a hose.
"WeMo Maker extends the WeMo ecosystem with a DIY option, and provides fantastic market research opportunities that allow us to see exactly what kind of WeMo devices our users are looking for. We can't wait to see what else Australians will create using the maker," Bruno said.
WeMo Maker (F7C043), RRP$149.95, available now
Control nearly any low-voltage electronic device via smartphone or tablet and free WeMo app
Knowledge of electrical wiring required
Use triggers from a variety of sensors
Works with IFTTT for endless customisation and connection to web services and apps
Seamless integration with other WeMo products
Also introduced today is the WeMo Insight Switch, a Wi-Fi enabled compact plug which allows users to control and manage the energy usage and costs of home electronics from anywhere through their iOS or Android device. It also allows users to put their devices on a schedule and receive notifications anytime a connected unit is turned on or off.
The WeMo Insight Switch plugs directly into an electrical outlet, and then a user simply connects it to the home Wi-Fi network, downloads the free WeMo app and instantly is able to turn any device plugged into the unit on or off using his or her iOS or Android device.
WeMo Insight Switch will allow users to put electronics on a schedule, set them with local sunrise and sunset times, create notifications for device usage, as well as manage the time, energy consumption and costs of specific devices. The Insight Switch also works with IFTTT, an online service that creates triggers using different Internet-based services such as email, weather and social media.
WeMo Insight Switch (F7C029) – $99.95, available in July
Turn electronics on or off—from anywhere via a smartphone or tablet
Works with any Wi-Fi® router, Apple® device with iOS v5 or higher, and Android™ device 4.0 or higher
Put your electronic devices on a schedule and monitor their costs and usage
Set up rules for your electronics to go on and off at sunset and sunrise
Operates over Wi-Fi and mobile Internet, at home and away
Works with the free WeMo app with no subscription fee or hub required
Also showcased today were the range of WeMo home sensors most recently launched at the 2015 International CES, and that will be on Australian shelves later this year. Featuring a window and door sensor, personal keychain sensor, room motion sensor and alarm sensor, the WeMo sensors are designed to make the entire home smarter, more intuitive and more contextually aware.