Hardware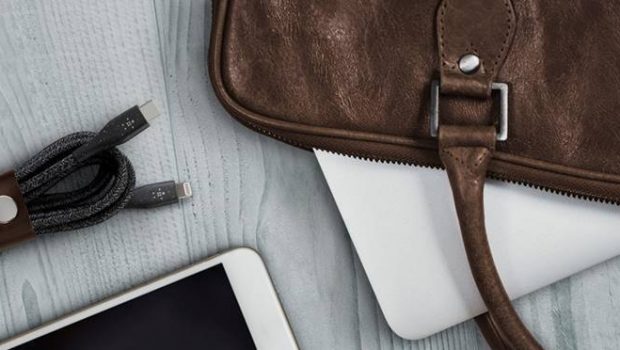 Published on June 17th, 2019 | by Admin
BELKIN® DELIVERS MOST ROBUST CABLE RANGE EVER WITH NEW DURATEK™PLUS COLLECTION
The Reigning Champion in Durability, Flexibility and Design Just Got Stronger
Belkin, the market leader in mobile accessories, today launched its strongest cable range yet, DuraTek™ Plus. Available in three different lengths, the DuraTek™ Plus range has been re-engineered to maximise cable durability and strength, while also featuring a convenient leather strap to keep your cables organised, tidy, and tangle-free.
Belkin CEO and founder Chet Pipkin started building cables on his parents' dining room table in 1983 which led to the development of the cable that attached an Apple IIc (Apple's first portable computer) to a printer. The DuraTek™ Plus cable range is the latest invention continuing Belkin's 30+ year legacy of quality and innovation.
"Strength is essential in a cable, so that they can endure the day to day challenges that we put them through. We're passionate about continuing to innovate in this space, and with DuraTek Plus we have managed to produce our strongest cable yet," said Stephanie Ogden, Managing Director, Belkin Australia.
"Australians are just as passionate about design as they are functionality, so we have also re-designed the look and feel of the DuraTek Plus range with a leather strap for organisational convenience, as well as a new speckled design with two colour-ways for consumers to choose from."
The range is reinforced with the power of Aramid, a super-strong material traditionally used to reinforce protective clothing and strengthen products such as tennis racquets and surfboards. Its ability to strengthen and flex without stretching makes aramid perfect for cables where the fibers provide a protective structure for the wires inside. On the outer jacket of the cable, a hard-wearing double braided nylon resists damage. Finally, the range boasts improved strain relief. The point where the cable joins with the connector head is made flexible TPE and longer than that found on other cables. This added length and flexibility absorbs stress and reinforces the juncture between the cable and connector head, preventing separation. Not just flexible, TPE is also smooth, tactile, and more environmentally-friendly than PVC.
DuraTek™ Plus Lightning to USB-A Cable with Strap & DuraTek™ Plus USB-C™ to USB-A Cable with Strap
DuraTek's advanced durability technology reinforces your cable inside and out to deliver our strongest cable yet. Available in multiple lengths, it's easy to find the cable that's perfect for you. The stylish design fits in any environment while a leather strap accents the cable's good looks and makes it easy to keep it tangle-free. Both cables feature USB-IF certification, while the lightning cable also boasts MFi certification for peace of mind.
DuraTek™ Plus USB-C™ Cable with Lightning Connector + Strap
Plug in and power up your iPhone. This elegantly designed cable is compatible with USB Power Delivery, making it an ideal companion for your fast charging USB-PD chargers. Start charging and syncing in style.
Other key features for the entire range:
Available in 4ft (1.2m), 6ft (1.8m) and 10ft (3m) lengths with a strap that keeps the cable neatly coiled and tangle-free
Aluminium circuit board casing, aramid fibre-reinforced conductors, and flexible insulation increases durability
On the outside, a longer strain relief and double-braided nylon jacket combat the effects of wear and tear
Availability
The DuraTek™ Plus cable range will be available on Belkin.com/au/ and across leading retailers.
Pricing
All cables in this range start from $39.95 AUD
DuraTek™ Plus Lightning to USB-A Cable with Strap
DuraTek™ Plus USB-C™ to USB-A Cable with Strap
DuraTek™ Plus USB-C™ Cable with Lightning Connector + Strap