Hardware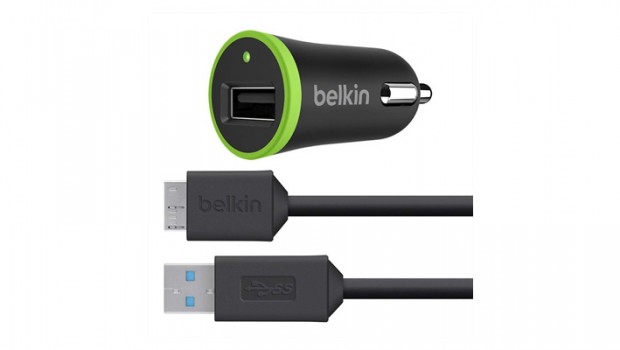 Published on September 3rd, 2014 | by admin
Belkin Boost Up Car Charger + Cable Review
Boost Up Car Charger + Cable
Company: Belkin
Product: Car Charger
Reviewer: James Wright
Nothing is worse than running out of power for your Apple devices, especially when you're on the road in the car. However Belkin have come to the rescue with their Boost Up Car Charger + Cable which gives the user rapid charging. This means that your iOS devices will be charged in no time and the reason why the Boost Up charges so fast is because it uses 12 watts opposed to the traditional 5 watts.
In terms of compatibility, the Boost up Car Charger is compatible with the iPad Air, iPad (4th generation), iPad mini with Retina Display, iPad mini, iPhone 5s, iPhone 5c, iPhone 5, iPod touch (5th generation) & iPod nano (7th generation). Given that, you can use the device to charge other USB compatible devices.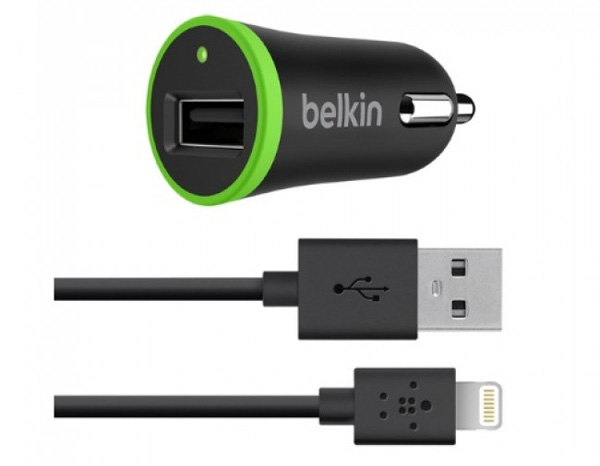 Features
Car Charger with USB 2.0 port
12 Watt/2.4 Amp
Charges 40% faster than 5 Watt charging
4′ Lightning to USB Cable
Use any USB cable with charger
$2,500 Connected Equipment Warranty
By plugging the Boost Up into your cigarette lighter (or regular power port) in your car and then connecting the included 1.2metre cable to that and your iOS device, it allows for super fast charging that is up to 40% quicker than standard 5-watt chargers. This means that you can charge your iPad or iPhone from zero to hero in 6.2 hours opposed to 10.3 hours. Sure, it's a long charge but not all cars have dedicated USB ports for charging portable devices which makes this product ideal for older vehicles.
It's also great for those small charges as well!
Package Contents
BOOST↑UP™ Car Charger
Lightning to USB Cable
The product also comes with a $2,500 connected equipment warranty which means should something happen to your device while connected to the Boost Up, it comes with the Belkin Safety Assurance for additional piece of mind. In terms of installation, it's pretty much non-existent as you simply just plug it into your cigarette lighter and off you go. It's definitely an ideal for product for those people who travel quite a bit in their cars.
Final Thoughts?
The Belkin Boost Up Charger + Cable is a handy little device to have, especially for older cars that don't have a dedicated USB port for charging portable devices. Installation is easy and the product comes with an excellent 1.2metre lightning cable that allows people in the back to charge their devices as well.
A great little present for Father's Day!