Hardware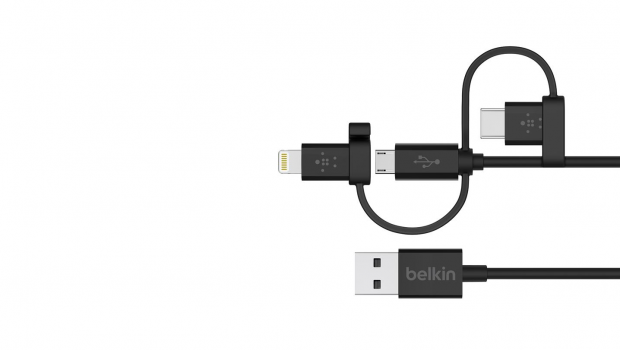 Published on November 5th, 2018 | by James Wright
Belkin 3-in-1 Universal Cable Review
Summary: Belkin 3-in-1 Universal Cable brings together multiple device connections into one accessible cable
Considering that smart technology is now an integral part of western society, many businesses and families own multiple devices, including different input connections. One smart device such as the Apple iPhone uses its own proprietary Lighting connection, whereas your tablet might need a USB-C connection.
This creates the problem of multi device cables, not just at home but also in the office with a myriad of cables everywhere. What is the solution? Just buy one brand of smart technology or… check out the Belkin 3-in-1 Universal Cable.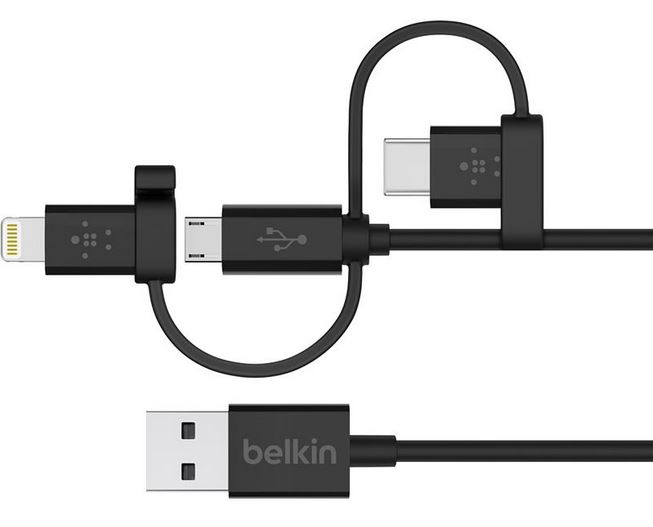 The Belkin 3-in-1 Universal cable gives you one cable that can be connected to Lightning, USB-C and Micro-USB devices. That's right, one cable to rule them all. Like other products from Belkin, their 3-in-1 universal cable is not only well-designed but feels quite sturdy, particularly the cable itself as that's the one thing you don't want frayed.
One end of the cable has the USB plug, whereas the other end has the three sectioned split of Lightning, USB-C and Micro-USB plugs. So once you connect the USB end into the mains or a notebook, you just select which connection you need and presto, you re all good to go!
Another nifty feature is the built-in cable management which means each of the different connectors (Lightning, USB-C and Micro-USB) has a small hook which connects to the cable to keep everything neat. Furthermore, the cable is a decent length at 1.2metres and is Apple MFI certified which ensures safe and optimal charging for your Apple devices.
Final Thoughts?
At the end of the day, the Belkin 3-in-1 Universal Cable is a must have cable for users who own multiple devices with different input connections. All in all, it's very well-designed from Belkin and might be the only cable you'll ever need plus it also comes with 1-year manufacturer's warranty.
Recommended!