Games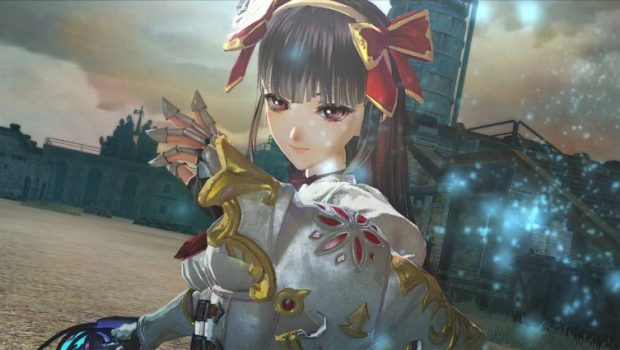 Published on July 3rd, 2017 | by Admin
Begin The War For Liberation In 'Valkyria Revolution', Now Available In Australia
Sydney, July 3rd  – When the oppressive Ruzi Empire and its almighty Valkyria threaten the very existence of the Kingdom of Jutland, it's up to Jutland's finest to rise to victory against nearly insurmountable odds. Prepare for battle and put it all on the line for freedom because Valkyria Revolution is out now in Australia! The game is now available for the PlayStation®4 and Xbox One™, the all-in-one games and entertainment system from Microsoft, for $59.95.
About The Game

In the wake of a revolution, Jutland's elite soldiers, the Vanargand, must band together to defeat the Ruzi Empire and stop death itself—the Valkyria. This grizzled anti-Valkyria squad is equipped with advanced mana weaponry and has the powerful ability to wield ragnite spells to combat this terrifying threat. The unit is comprised of soldiers who have a high affinity for ragnite, and even Jutland's own Princess Ophelia has joined the ranks. The princess carries the utmost love for her country and has answered the call to liberate those who are suffering from the Ruzi's tyranny. However, Amleth Grønkjær, the commanding officer of Vanargand hides a terrible secret. Is he friend or foe to the country he has sworn to protect?
Valkyria Revolution Features
A Brush with Death – Turning the tide of battle in Valkyria Revolution is Brunhilde, an ancient and powerful Valkyria, a fearsome being with near limitless power. She's bound by oath to the enemy forces, and players will have to discover how to defeat the incarnation of death itself.
Prepare for Battle – Valkyria Revolution has a brand new battle system that mixes real-time combat and tactical strategy. Players can take control of the battlefield using brazen combos or cunning tactics. Finding a balance between them is the key to excelling in skirmishes.
The Ingenuity of War – Through adversity comes great engineering, and with a besieged homeland, players will be able to upgrade their existing weapons through branching customization paths with ragnite.
A New Painterly Look – Valkyria Revolution has a refined look thanks to the new GOUACHE rendering engine, giving the graphics a unique canvas texture.
Classic Composer – Valkyria Revolution has a vibrant and dramatic soundtrack by the incredibly talented composer Yasunori Mitsuda, who is known for his work on Chrono Trigger and Stella Glow.
Though it bears the Valkyria name, Valkyria Revolution eschews the original series' traditional turn-based strategy and is a whole new entry with new characters, a new world, and new gameplay mechanics. The static, turn-based battlefield has become an action-oriented stage for devastating melee strikes, lethal ranged attacks, and strategic shifts to turn the tide of battle, all while exploring the incredible continent of Europa. Valkyria Revolution is out now on the PlayStation 4 and the Xbox One in Australia. The game has been rated M.
For more information, please visit valkyria.sega.com.
Valkyria Revolution Key Facts
Platforms:                                                    PlayStation®4 & Xbox One
Release Date:                                              30th June 2017
Genre:                                                           JRPG
Developer:                                                   SEGA
Rating:                                                           M
RRP:                                                               $59.95
Languages:                                                   English text and English and Japanese voice over