Games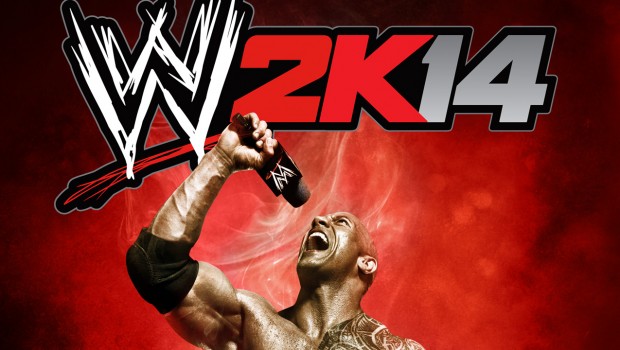 Published on November 1st, 2013 | by admin
Become Immortal: WWE® 2K14 Now Available
Experience the most authentic, comprehensive and electrifying WWE® video game to date 
Sydney, Australia – October 31, 2013 – 2K today announced that WWE® 2K14, the Company's latest release in the flagship WWE video game franchise, is now available for the Xbox 360 games and entertainment system from Microsoft and the PlayStation®3 computer entertainment system.
"With an unparalleled roster of iconic WWE Superstars, Divas and Legends, and 46 of the greatest matchups spanning three decades of WWE history in 30 Years of WrestleMania Mode, WWE 2K14 is the most authentic and comprehensive WWE simulation experience produced to date," said Chris Snyder, Senior Director of Marketing at 2K. "We have improved all aspects of the game to emulate the WWE experience more closely than ever before."
WWE 2K14 ushers in a new era of the popular WWE video game franchise and brings forth several signature gameplay improvements, including a revamped player navigation system, a new reversal system and hundreds of new moves, including new catapult finishers and OMG Moments. The game's renowned Creation Suite and Universe Mode give players new levels of customization, versatility and freedom through development of personalized Superstars, arenas, championships, storylines, finishing moves and more, while offering complete control of the WWE experience from a career-driven point of view. WWE 2K14 also delivers the single greatest roster ever assembled, including WWE 2K14 cover Superstar Dwayne "The Rock®" Johnson, John Cena®, Hulk Hogan, Undertaker®, Ultimate Warrior, CM Punk®, "Macho Man" Randy Savage™, Daniel Bryan, Goldberg, Stone Cold Steve Austin® and The Shield.
WWE 2K14 features the unprecedented 30 Years of WrestleMania Mode single-player campaign, taking players on a historic journey through three decades of high-profile matches and memorable moments in WWE history. Beginning with the inaugural WrestleMania, the journey encompasses 46 signature matches, including Hulk Hogan vs. Andre the Giant at WrestleMania 3, Bret Hart vs. Shawn Michaels at WrestleMania 12 and The Rock vs. John Cena at WrestleMania 28. 30 Years of WrestleMania Mode is complete with authentically recreated arenas, entrances and ring attires, era-specific graphics, filters and other presentation elements, as well as WWE-produced video packages, cinematic in-game cut scenes, historical objectives and a host of unlockable rewards. Complementing the mode as a separate offering, players will also encounter the immortal Undertaker to defend or defeat his 21-0 WrestleMania match record in a gauntlet-style feature known as The Streak.
Developed by Yukes for the Xbox 360 and PlayStation 3 system, WWE 2K14 is positioned to deliver the greatest roster in franchise history and be the most electrifying, authentic and comprehensive WWE video game experience to date. WWE 2K14 is rated "M" in Australia and New Zealand. Fans who pre-ordered WWE 2K14 will receive Ultimate Warrior at no extra cost on launch day.
For more information on WWE 2K14 and 2K, visit wwe.2k.com, facebook.com/WWEgames and @WWEgames on Twitter.
2K is a wholly owned publishing label of Take-Two Interactive Software, Inc. (NASDAQ: TTWO).