Games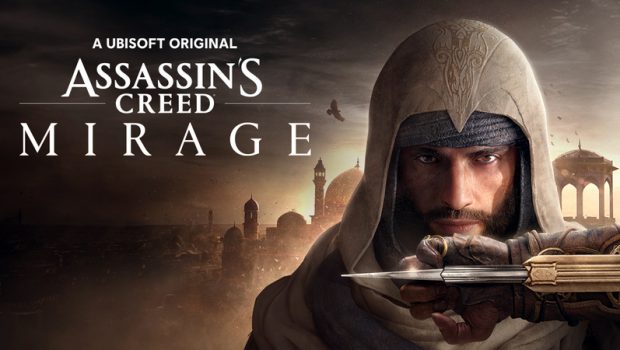 Published on October 5th, 2023 | by Andrew Bistak
Become a Master Assassin with Assassin's Creed Mirage, Available Now
Today, Ubisoft announced that Assassin's Creed® Mirage, the new installment of the 200 million unit-selling Assassin's Creed franchise, is now available on PlayStation®5, PlayStation®4, Xbox Series X | S, Xbox One, Amazon Luna, as well as Windows PC through the Epic Games Store and the Ubisoft Store. Assassin's Creed Mirage is classified MA15+ and its Standard Edition is available for a price of a A$79.95 RRP. Players can also play on day one with Ubisoft+ on Xbox, Amazon Luna and PC via Ubisoft Connect*.
With development led by Ubisoft Bordeaux**, Assassin's Creed Mirage celebrates the 15th anniversary of the series with a narrative-driven action-adventure experience rejuvenating the cherished parkour, stealth, and assassinations mechanics that have defined the franchise for over fifteen years.
Stepping into the shoes of Basim Ibn Is'haq, a young thief with a mysterious past who joins the Hidden Ones on a quest for answers, players will follow his journey as he transforms into a Master Assassin but also learn the truth about his singular destiny.
Marking the return of the franchise to the Middle East, Assassin's Creed Mirage takes place in ninth-century Baghdad, one of the most magnificent and important cities of its time at the peak of its Golden Age. Amidst the dense and bustling streets of Abbasid Caliphate's capital, players will stumble upon grand landmarks but also witness unrest growing, seeding a revolution against corruption.
Supported by a dedicated taskforce comprising both Ubisoft employees and external historians, the development team have strived to authentically depict this pivotal moment in history, featuring historical accuracy as well as cultural and religious aspects. Further enhancing immersion, Assassin's Creed Mirage marks a historic milestone as the first game in the series to be released worldwide with full Arabic localization.
Assassin's Creed Mirage players will also be able to learn more about the game's setting and historical period thanks to the in-game History of Baghdad feature. To learn more, please visit: https://news.ubisoft.com/https://news.ubisoft.com/assassins-creed-mirage-introduces-history-of-baghdad-feature-to-bring-players-closer-to-history
Assassin's Creed Mirage supports full cross-platform progression across all platforms and services with Ubisoft Connect, the ideal destination to connect with friends or participate in in-game events and activities. Along with new and exciting time-limited and community challenges, the service brings a cross-game loyalty system that lets players earn an uncapped number of Units to spend on unique rewards like weapons, outfits and consumables. For more information about Ubisoft Connect, please visit ubisoftconnect.com.
For more information about Assassin's Creed Mirage, please visit: assassinscreed.com.
For the latest news on Assassin's Creed and other Ubisoft games, please visit news.ubisoft.com.