Events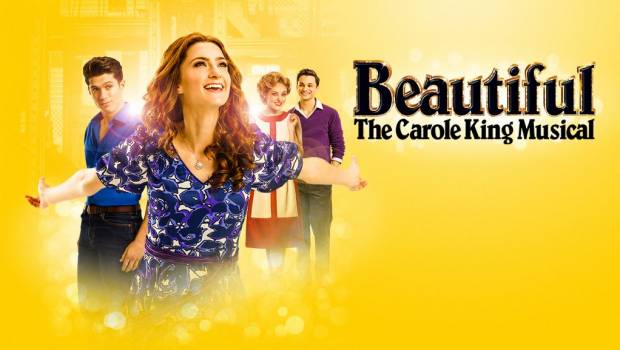 Published on February 19th, 2018 | by Lisa Bistak
Beautiful the Carole King Musical Review (Melbourne 2018)
Summary: Beautiful the Carole King Musical is one of the best productions about a real-life singer/song writer and should be on your theatre radar for 2018.
With rave reviews from Sydney, Beautiful the Carole King Story has finally arrived in Melbourne which is currently playing at Her Majesty's Theatre until 3 June 2018. Beautiful the Carole King Musical is the real-life story of legendary singer Carole King and this production follows her from school girl to superstar which boasts some of her amazing music live.
This includes hits such as (You Make Me Feel Like) A Natural Woman, One Fine Day, We Gotta Get Out Of This Place and Locomotion to name a few of the songs that grace this performance, including a live orchestra. The musical is also based on the book by Douglas McGrath and it includes drama, romance, comedy and heart-break, all to the beautiful music of Carole King.
The lead of Beautiful the Carole King Musical is played by the delightful Esther Hannaford (King Kong the Musical, Little Shop of Horrors) who successfully brings this music legend to life with her larger than life stage presence and powerful voice. She also brings a warmth to the role that makes her portrayal of King very relatable and quite moving.
Also joining Hannaford is Josh Piterman who plays her song-writing partner and husband Gerry Goffin who complements her well, including adding to the drama of this real-life story. Bouncing off this duo is Amy Lepamer and Mat Verevis who play their  musical 'rivals' Cynthia Weil and Barry Mann, including some fun banter which adds to the overall performance with a touch of quirkiness.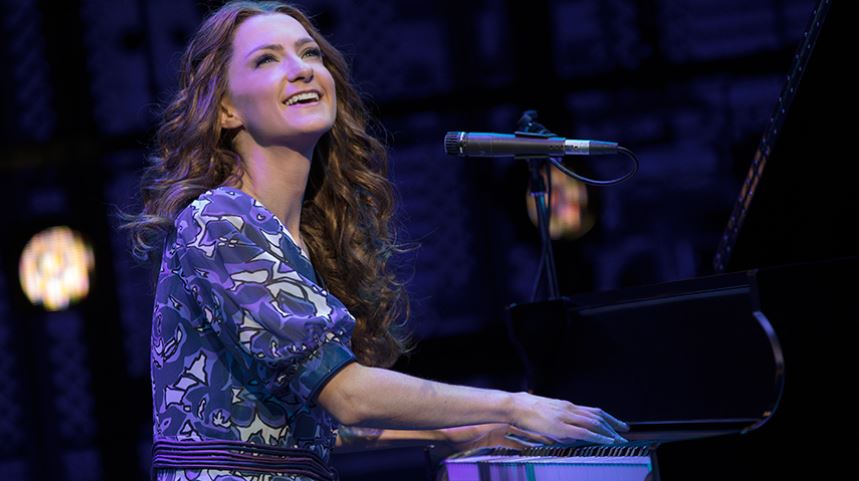 Like Georgy Girl – The Seekers Musical, Beautiful follows a similar format as the audience is given an insightful look into the life of Carole King, including her ups and downs such as the birth of her first child at just 17 and her rocky marriage to Gerry. In terms of songs, One Fine Day was a theme through Beautiful which really resonated with the crowd as did You've got a Friend. With that said, Beautiful is a very emotional musical that pulls at your emotional heartstrings with quite a few people in the audience tearing up.
Besides the excellent performers, Beautiful is a true musical kaleidoscope as we hear a variety of songs from the late 50's, all the way to the 70's, including some colourful costumes from the era with some songs made bigger by the entire ensemble. The Director should also be commended in bringing this production together from the cast, crew, set, costumes and more importantly, creating a soul to this musical. However the most powerful aspect of the show was seeing Carole being empowered by her journey and rather than writing music for others, she eventually became a singer.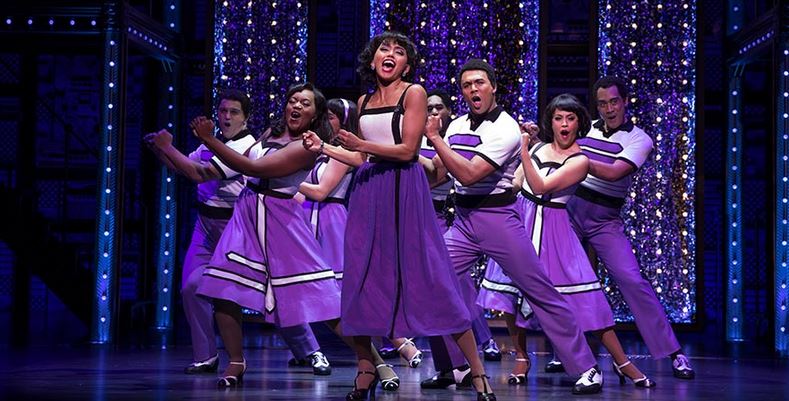 Final Thoughts?
With such an excellent back catalogue of music available from Carole King, the creators of this musical have chosen well as it helps tell the story with quite a bit of emotion and heartfelt moments. Further, both Esther Hannaford and Josh Piterman lend their talents well to these real-world people and even though it's not the perfect love story, it's still one of downs and ups that has been brought to life by song, dance and music.
For more information, please visit http://www.beautifulmusical.com.au/
Currently playing at Her Majesty's Theatre from 16 Feb to 3 June 2018