Events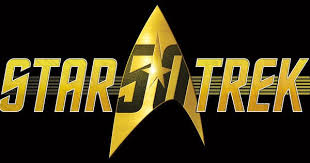 Published on August 17th, 2016 | by admin
Beam us up Scotty – Star Trek is turning 50, and Karl Urban is coming to Oz Comic-Con!
Planning a Star Trek anniversary story or photo? Look no further than Oz Comic-Con…
 Iconic TV series Star Trek is turning 50 on September 8, and Oz Comic-Con (Sydney September 10-11 and Brisbane September 17-18) is the perfect destination for Trekkies to celebrate. Helping to get the party started will be Karl Urban, known for his role as Leonard "Bones" McCoy in the most recent Star Trek films. Urban is the latest guest to join the lineup for Oz Comic-Con Sydney and Brisbane this September, the perfect place to unleash your inner geek.
Oz Comic-Con will give Star Trek fans of all ages the opportunity to express their love for the franchise. Sydney fans will have the chance to dress up in Starfleet uniforms and be transported to the Enterprise via green screen, as well as take a turn in the Captain's Chair and Control Panel thanks to USS Tydirium Starfleet International, as well as take a peek at a replica Borg Sphere.
In Brisbane, fans will be treated to a panel presented by Screen Fantastique covering Star Trek's fifty year history. Karl Urban will also be taking part in exclusive question and answer panels on each day of the events, giving an insight into life in the modern Star Trek reboots.
Urban joins an all-star guest list for the shows which includes Robert Englund (A Nightmare on Elm Street), Keisha Castle-Hughes and Daniel Portman (Game of Thrones), Christian Kane (The Librarians, Leverage), Mitch Pileggi (The X-Files, Supernatural), Timothy Omundson (Psych, Galavant, Supernatural) and Max and Charlie Carver (Teen Wolf).
Oz Comic-Con will be held in Sydney at the Sydney Exhibition Centre @ Glebe Island on September 10-11 and in Brisbane at the Brisbane Convention and Exhibition Centre on September 17-18.
For more information, please visit www.ozcomiccon.com.