Games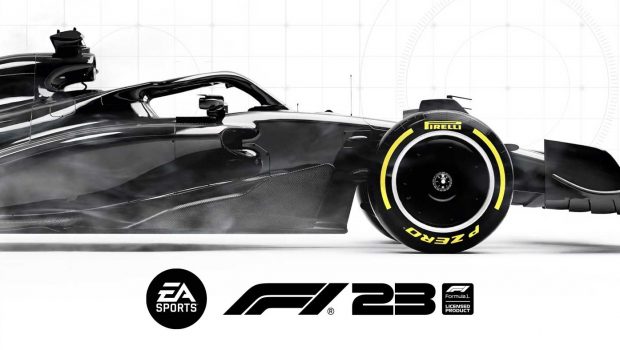 Published on June 17th, 2023 | by Adrian Gunning
BE THE LAST TO BRAKE AND RACE TO YOUR LEGACY: EA SPORTS F1 23, AVAILABLE NOW WORLDWIDE
Today Electronic Arts Inc. (NASDAQ: EA) celebrated the worldwide launch of EA SPORTS™ F1® 23, an official game of the FIA Formula One World Championship™ across PlayStation®5, Xbox Series X|S, PlayStation®4, Xbox One, and PC, via EA App, Epic Games Store, and Steam. Featuring handling upgrades, with feedback from actual F1® teams, and Precision Drive™ technology for pad play, players will feel a truly authentic experience when competing against every team and driver across all circuits for the 2023 season, including the highly anticipated Las Vegas Sprint Circuit™ and Losail International Circuit, Qatar. Players will also create headlines with the return of 'Braking Point', featuring a cast of new and returning fan favourites alongside a fresh team, Konnersport, trying to make a name for itself against the established grid.
"F1 23 has everything players love about competing for the World Championship and propels them further into the world of Formula 1. We're connecting more players this season through F1 World, delivering fresh, timely challenges throughout the 2023 season and a new safety rating system designed to promote healthy, respectful multiplayer competition," said Lee Mather, Senior Creative Director at Codemasters. "Whether competing on wheel or pad, players will immediately feel in control thanks to implemented feedback from real F1 drivers. Our Precision Drive controller technology will revolutionise pad play and give players a greater sense of what it's like to handle some of the fastest vehicles in motorsport."
'Braking Point 2' continues to focus on the lives of young upstart Aidan Jackson and his nemesis Devon Butler. In the latest chapter, the pair become teammates for the newly formed Konnersport Butler Racing Team, but an upcoming driver, Callie Mayer, the first woman to win the F2™ World Championship, is waiting in the wings for a shot at the glamourous world of Formula 1®. With so much at stake, on and off-track decisions and actions will determine Performance and Reputation levels, unlocking bonus objectives and rewards throughout the two gruelling seasons.
'F1® World' is a central part of the solo and multiplayer F1® 23 experience, connecting drivers with more ways to engage with the sport they love through daily, weekly, and seasonal content tied to the real-world calendar. The new-look hub helps newcomers navigate the world of Formula 1®, creating challenges to improve their skills before fighting for podiums. F1® World is home to beloved modes, including Grand Prix and Time Trial and features a new progression system, which unlocks car upgrades, liveries, race suits, and helmets. It also improves social connection with the new safety rating system fostering an environment of fair, competitive racing by pairing like-minded racers. The overhauled Ranked mode relies on equal-performance cars, so driver ability comes to the fore with a division-based system that includes promotion and relegation.  
Reacting to player feedback, the 35% race distance, previously only available as part of the Formula 1® Esports Series and Red Flags, are included, adding more strategy to the race weekend. Alongside all 23 circuits for the 2023 FIA Formula One World Championship, including real-world updates to reflect the current season, F1® 23 features three additional tracks, Paul Ricard (France), Shanghai (China), and Portimão (Portugal), available for both F1® and F2™ events. The game also includes fan-favourite modes, including Career, My Team and vastly improved Leagues, which can be accessed via EA Racenet, allowing players to create, join, schedule and manage custom multiplayer championships.

F1® 23 Champions Edition is also available, featuring current World Champion and EA SPORTS ambassador Max Verstappen as the first-ever solo cover star. The digital-only edition comes with Max Verstappen Racewear Pack, 'Braking Point 2' Icons and Vanity Item Pack, Dual Entitlement*, an XP Boost, F1® World Bumper Pack, 18,000 PitCoin, and four new My Team Icons, Nigel Mansell, Jamie Chadwick, Pastor Maldonado and Kamui Kobayashi. 
To celebrate the game's launch and McLaren's 60th anniversary, players can take part in a special F1® World event and win the McLaren Triple Crown design for their F1® World car. It is based on a special livery the team presented at the Monaco Grand Prix symbolising their greatest achievements in motorsport. Many more events with special rewards aligning with the real-world calendar will follow in the coming months.