Games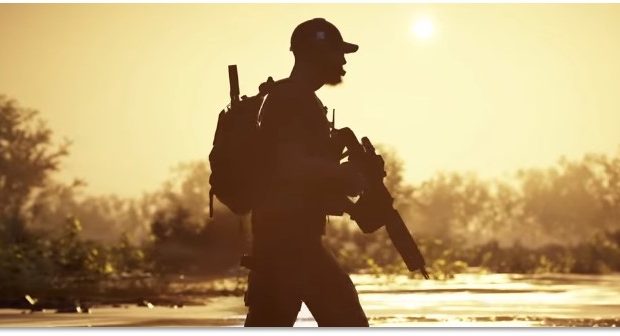 Published on August 20th, 2019 | by Admin
BE THE HUNTER OR BECOME THE HUNTED IN GHOST WAR, TOM CLANCY'S GHOST RECON® BREAKPOINT
Today, during the Inside Xbox livestream at Gamescom 2019, Ubisoft unveiled Ghost War, the PvP mode for Tom Clancy's Ghost Recon® Breakpoint, the latest instalment in the Tom Clancy's Ghost Recon® franchise. Ghost War will be available for all players at launch on October 4, and will receive regular content updates after launch. Players who want to try Tom Clancy's Ghost Recon Breakpoint, including Ghost War, can sign for the Beta taking place September 5 to 8 on PlayStation®4 computer entertainment system, the Xbox One family of devices including the Xbox One X and Windows PC. Players who pre-order any edition of the game will gain access to the Beta.*
Ghost War is an intense 4v4 experience built on the tactical squad play from the Ghost Recon series, where strategy and teamwork are just as important as skill. At launch, players will be able to choose from four classes: Assault, Panther, Sharpshooter and Medic, each fulfilling specific roles on the battlefield as they engage with enemies in open environments across six unique maps. New features, such as cover mechanics adapted from the Tom Clancy's Ghost Recon Breakpoint's campaign, such as the new cover mechanics, the impact of the terrain and the new injury system will bring additional depth to the experience.
Two distinct modes will be available at launch:
• Elimination is an intense team death match mode in which players need to hunt down and eliminate the enemy team, where the new shrinking combat zone mechanics force players to jump into the heat of the fight!
• Sabotage is an asymmetrical bomb mode, where attackers have to plant and successfully detonate a bomb at either of the Bomb Sites, while defenders try to stop them.
For the first time, Ghost War is seamlessly integrated within the Tom Clancy's Ghost Recon Breakpoint experience. With the new shared progression system, each player will progress in PvE and PvP with the same character and keep their unlocked classes, skills, customization items and weapons across both modes. Specific tuning will be implemented for PvP to ensure a fair and skill-based experience for all players.
Ghost War benefits from development team's learnings from over two years of support on Tom Clancy's Ghost Recon Wildlands' PvP, The team introduced several improvements based on player feedback, such as improved detection mechanics and removed class restrictions per team. In Tom Clancy's Ghost Recon Breakpoint, Ghost War will also have dedicated servers, reduced loading screens and improved matchmaking.
Additionally, Ghost War will receive massive post-launch support. In addition to regular balancing updates and improvements, the development team plans to bring new maps, new classes, new weapons and even new modes and events will be added in the future to enrich and refresh the experience over time.
Tom Clancy's Ghost Recon Breakpoint will be available October 4 on PlayStation®4 computer entertainment system, the Xbox One family of devices including the Xbox One X and Windows PC, and UPLAY+, Ubisoft's subscription service. Details on UPLAY+ are available at uplayplus.com. Fans who purchase the Gold, Ultimate or Collector's Editions will have access to the game up to three days early. More information about the game's editions can be found here: store.ubi.com.
For the latest news about Tom Clancy's Ghost Recon® Breakpoint, please visit ghost-recon.ubisoft.com.
For the latest news about other Ubisoft games, please visit news.ubisoft.com.
*Preorder any edition of Tom Clancy's Ghost Recon® Breakpoint at participating retailers and platforms, strictly pursuant to the terms of the private beta phase to get access to it. Terms and conditions strictly apply and will be communicated at a later date, as determined by Ubisoft. Subject to availability and while supplies last. Content and system requirements pending; check all requirements/details/restrictions prior to purchase/redemption. Promotional offer. Void where prohibited or restricted.