Hardware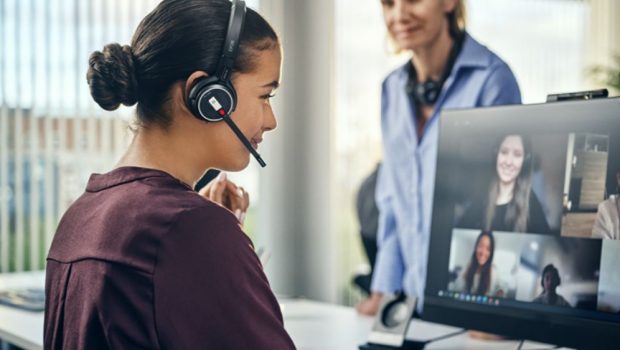 Published on July 5th, 2023 | by Admin
Be Ready for the Open Office with the EPOS IMPACT 5000T Headset Series
EPOS, the premium audio company, is excited to announce the launch of the IMPACT 5000T Series, which is Certified for Microsoft Teams. The IMPACT 5000T is a flexible wireless DECT headset solution and the first ever EPOS product to meet the Microsoft Teams Open Office specifications. For superior sound, even in noisy offices.
A Superior User Experience
Modern professionals need to be able to communicate and collaborate effectively when working in Open Office spaces, be it in the workplace or at home. The IMPACT 5000T has been designed to deliver a flexible headset solution that offers seamless integration with Teams. Built on EPOS BrainAdapt™ technology, this series enables users to stay focused for longer and boost productivity.
Certified for Microsoft Teams, the IMPACT 5000T Series and IMPACT SDW D1 USB (DECT Dongle) ensure a high-quality end-user experience. A dedicated Teams button activates Teams and responds to notifications with a single click. The discreet LED light also indicates when there is a new message, a missed call, or a when new meeting begins.
Supreme Voice Clarity, Maximum Comfort, and Absolute Flexibility
Those working in busy office environments cannot afford to have unwanted ambient noise and neighbouring voices disrupting calls. With super wideband sound and an advanced two-microphone noise-cancelling system, the IMPACT 5000T provides ultimate voice clarity for high-quality, crystal-clear calls every time.
IMPACT 5000T is developed to meet the requirements of a modern workforce, with plug-and-play functionality, triple connectivity to your computer, desk, and mobile phone, and a wireless range of up to 180 m / 590 ft, allowing users to move with flexibility around the office. Users can enjoy all-day wearability, with soft leatherette earpads and flexible wearing styles for hours of comfort.
Keep Conversations Secure
The ever-growing trend towards increased flexibility and mobility in the office has huge benefits for productivity, collaboration, and customer service. However, as with all communications technology, security is a primary concern. Protected Pairing, 128-bit authentication, and DECT Security certification offer a high level of safety against unauthorised third-party access. This ensures that conversations are truly private and protected from security breaches.
Theis Mørk, Vice President, Global Product Management at EPOS comments: ''We are proud to announce the release of the Certified for Microsoft Teams IMPACT 5000T, which has been rigorously tested to meet Open Office specifications. This new addition to the IMPACT 5000 series empowers modern professionals by providing a flexible headset solution that delivers a seamless end-user experience in any environment.''