Switch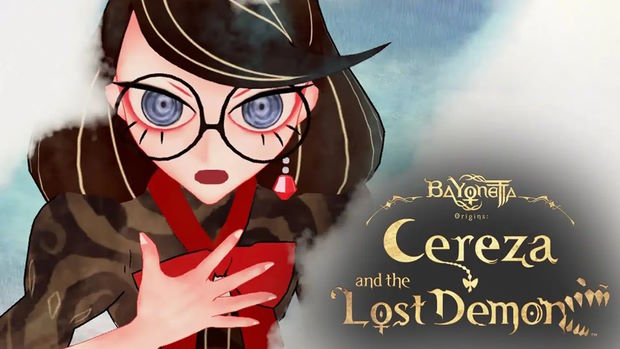 Published on April 10th, 2023 | by Chris O'Connor
Bayonetta Origins: Cereza and the Lost Demon Switch Review
Summary: Looking back at the early days of Cereza doesn't just see a younger character but a different game mechanic that might be a pleasant surprise to some.
Cereza, the main character of the Bayonetta series of games is arguably iconic… the series is arguably known as much for the image of her as it is the game mechanics. Bayonetta Origins: Cereza and the Lost Demon takes what we know of Cereza and gives us a different look at her and her world. While the main games feature Cereza as a formidable adult seemingly fearless and with the power to tackle anything thrown her way, Bayonetta Origins: Cereza and the Lost Demon shows us Cereza as a young apprentice witch, still learning how to access her powers and with some ways to go before developing her fearless persona.
Your motivation in the game is to develop your powers and find and save your mother. To help you with this task you have your infernal demon, summoned into your cat plushie, cheshire. The game will require you to perform some tasks as Cereza and some as Cheshire… solving puzzles will often involve one character performing a task as the other character performs a different task. This could all end up being a bit rub your tummy while patting your head… unless… you have a friend or in my case son to play with you. I'm sure the game is meant to be a single player game… but my son and I had a lot of fun treating it as a two player co-op game. Battles I could imagine would get a bit tricky trying to set up attacks with Cereza and then using Cheshire to perform the final move if you had to manage both characters with either hand. My son took the role of Cereza and I took the role of Cheshire and it made it quite a lot of fun.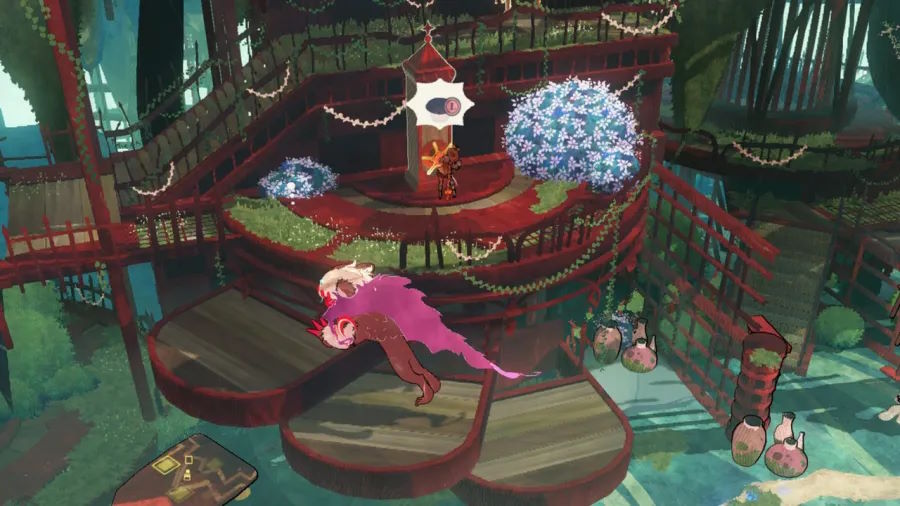 The visual style (and story telling in general) is like a picture book. The artwork has a very vibrant early childhood illustrative feel to it and the narrator (who also voices Cheshire in the story) very much gives the feeling of sitting down and listening to a story being read… the difference here of course being that we can play the portions between narration moments.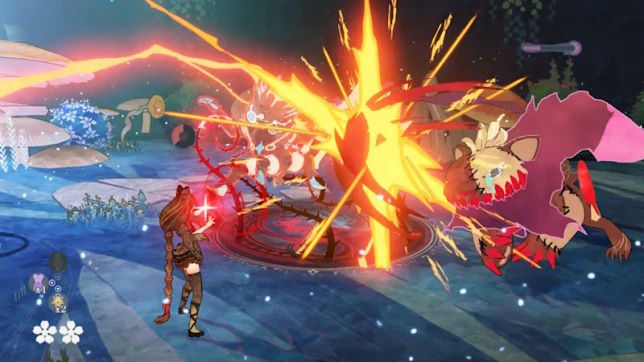 While other games in the series are clearly aimed more towards the older gamers… Bayonetta Origins: Cereza and the Lost Demon seems very much targeted at younger gamers and could easily be played without any real knowledge of the grown up Cereza games. The mix of combat and puzzle solving is quite enjoyable and the fairy tale style of it all means it's quite suitable for children.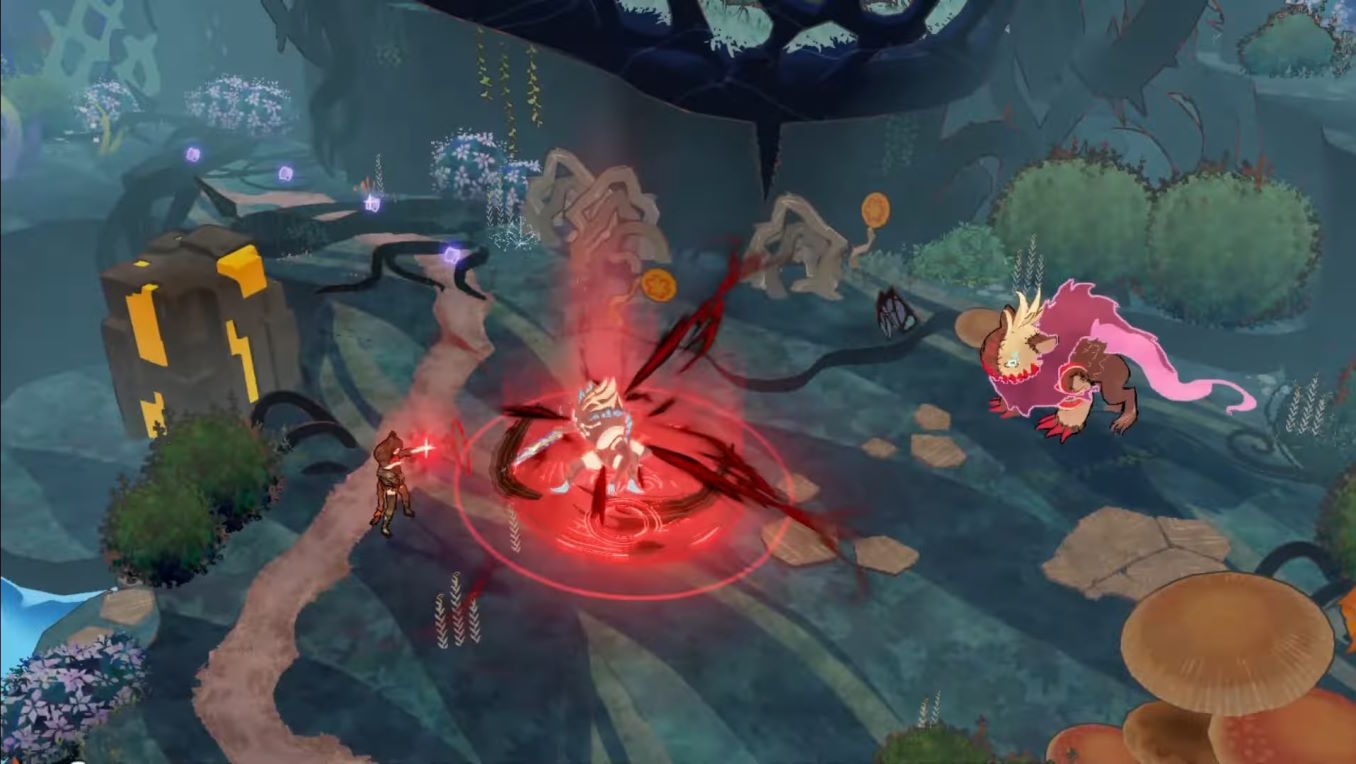 Final Thoughts?
If you have some younger gamers who want a bit of a puzzle game with a magical touch then this could be a good choice, especially if you don't mind playing the game with them.