Blu-ray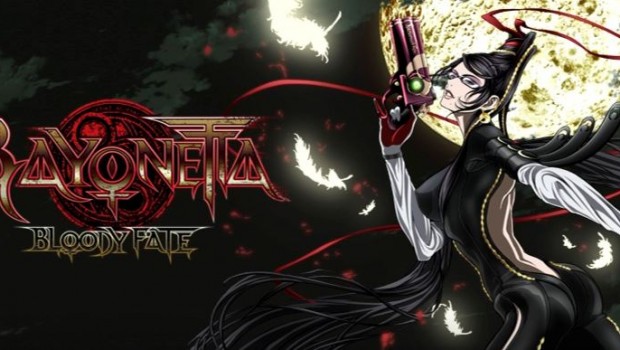 Published on December 7th, 2014 | by admin
Bayonetta Bloody Fate Blu-ray Review
Summary: Bayonetta Bloody Fate not only pays homage to the video game series but expands it
Bayonetta Bloody Fate
Film Genre – TV Anime
Label – Madman Entertainment
Audio – English (Dobly Digital 2.0)/Japanese (Dolby Digital 2.0)
Subtitles – English
Running Time – 90
Aspect Ratio – 1.78:1
Region Coding – B (Blu-Ray)
TV Standard – PAL
Rating – MA15+
Year of Release – 2013
Primary Format – Movies/TV – Blu-Ray
Reviewer – Peter Bourke
Bayonetta originally started her career in the video game industry that spawned one of the most entertaining and titillating games of 2010 which revolved around a very sexy witch who unfortunately lost all her memory. To make matters worse, Bayonetta was drawn into the deadly war between heaven and hell as the player was taken on a roller coaster ride which was not only similar to the Devil May Cry series but the game had a healthy dose of fan service. Sure it was sexist, clichéd and over the top but Bayonetta was actually a thoroughly entertaining and more importantly intelligent character. 4 years later and Bayonetta has spawned a Wii U exclusive plus Madman have just released a very entertaining anime story on both Blu-ray and DVD.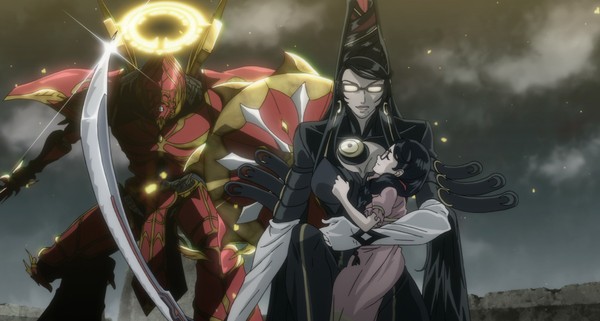 If you have never played the games before, the creators of Bayonetta Bloody Fate ensure that the viewer is not penalised by this lack of knowledge as this movie really helps explain the character which links back to the video game well. So with that said, Bayonetta still suffers from amnesia and Bloody Fate really goes into the psyche and origins of this Umbran Witch which we soon learn that her birth was due to the union between beings from both heaven and hell. Unfortunately while Bayonetta searches for clues about her origin, she is caught in another war between the major players of the universe which create some spectacular battles and thankfully she is supported by a close group of acquaintances and friends such as Rodin, a weaponsmith and Luka, a journalist. The only drawback of Bayonetta Bloody Fate is that the "big bad" is a little forgettable but thankfully the animation is spectacular.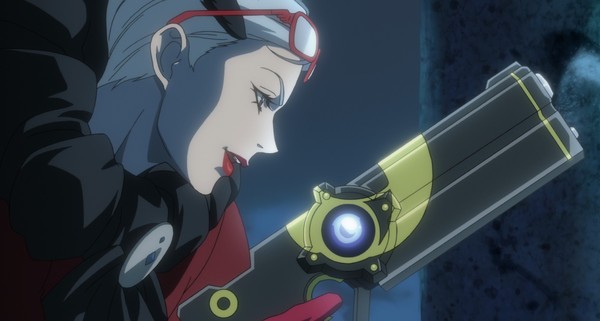 On Blu-ray, Bayonetta Bloody Fate is a beautiful looking movie with some stellar animation techniques employed that not only pay homage to the previous video game but takes it a whole new level. Bayonetta is of course the highlight who is not only beautiful but interacts with this universe like some super hero which is perfectly captured by the animators. It's also quite a vibrant movie that really pops colours on 1080p with no artefacting whatsoever. Audio is equally impressive and I really enjoyed Hellena Taylor as Bayonetta who captures all the seductive voice traits of this ancient witch. Interestingly enough, Taylor also voiced Bayonetta in both video games.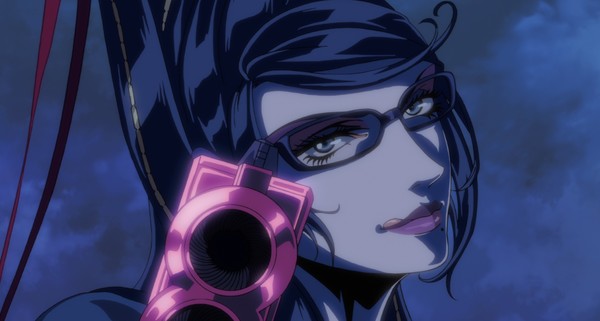 Final Thoughts?
Bayonetta Bloody Fate is a beautifully presented story about this overtly sexual video game character that suits the anime format well. The story is a little forgettable but overall, there's enough twists, turns and action to keep even the hardest anime fan pleased. With awesome character designs, great animation and some spectacular battles, Bayonetta Bloody Fate is definitely a must have purchase for fans of the video game. It also has some sexualised content just like the game which is definitely a bonus as well because Bayonetta is oozing with sex appeal!