Collectibles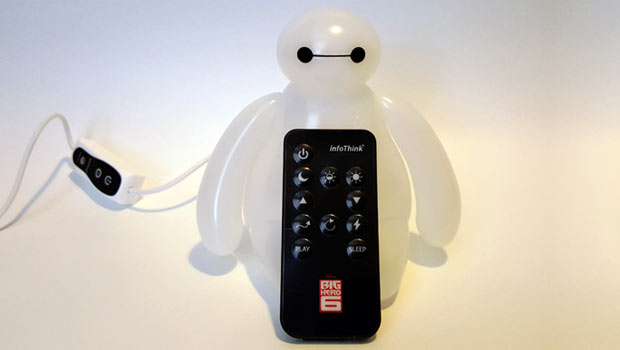 Published on May 13th, 2015 | by admin
Baymax USB LED Review
Summary: Baymax has become a USB LED!
Baymax USB LED
Company: InfoThink
Product: USB LED Light
Character: Disney's Baymax
URL: http://lifestyle.brando.com/infoThink-BIG-HERO-6-Baymax-USB-LED-Lamp_p12832c1764d132.html
Reviewer: Charles Smith
Created by InfoThink, the Baymax USB LED makes the perfect item for fans of Disney's Big Hero 6 which revolves around Hiro, a robotics' prodigy and his loyal friend and companion Baymax that together with their friends made their own superhero group to battle evil. This LED light is basically a faithful recreation of Baymax himself in his classic white appearance that when powered by the USB, it lights up and creates this breathing sleep light which is perfect for kids.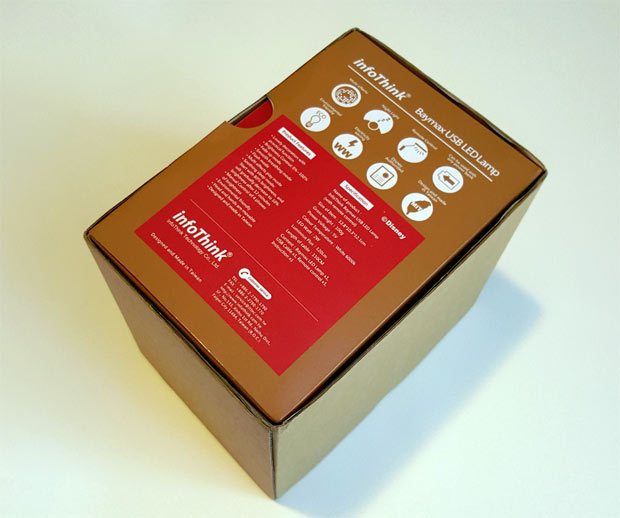 In terms of opening, the product is well packed by and comes with a USB cable to power the device, an inline control plus a remote control which allows you to tweak the lighting of Baymax himself. By using the remote control, this allows you to change the light settings of Baymax such as increasing or decreasing the illumination, setting up unique lighting patterns or turning it off and on. There is even a setting that looks like a heart beat or someone breathing that is definitely quite soothing.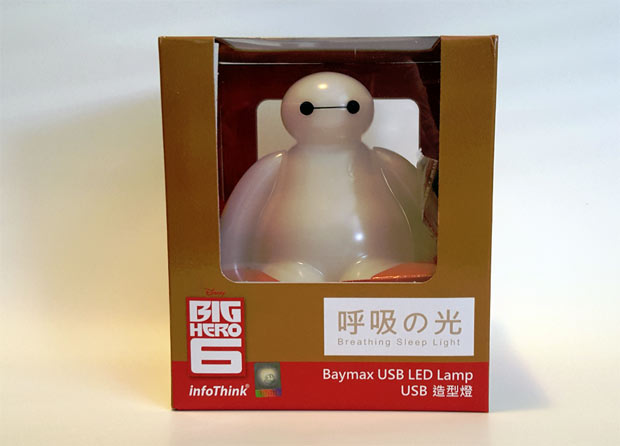 Measuring at 12.8cm, Baymax does look identical to the Disney character and with the inclusion of an internal light, it does make this collectible stand out even more and would look perfect on your desk or next to your bed. The arms of Baymax are also slightly moveable which allows you to pose him in a variety of different positions. Although this is a USB product, it would have been great if it included a mains adapter but even so, the USB aspect of the product works extremely well.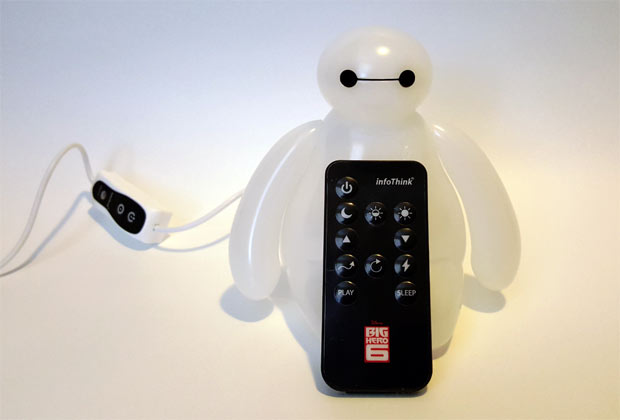 Final Thoughts?
The Baymax USB LED is a must have product for fans of Disney's Big Hero 6 as it is a well-made product that is quite faithful to the CGI animated character. It's very easy to setup and I love the inclusion of the remote control which gives additional functionality to this USB light. All in all, a great little collectible that allows you to have a glowing version of Baymax.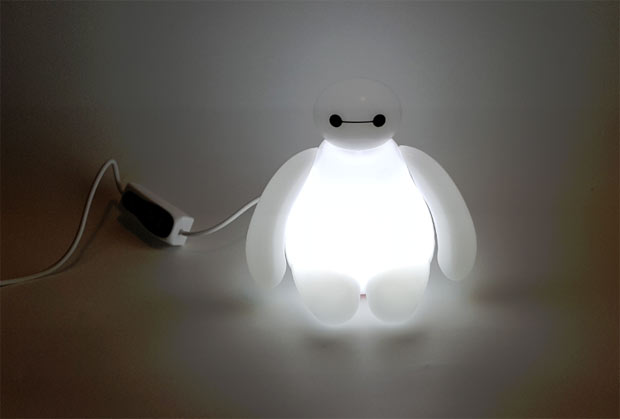 To purchase, please visit – http://lifestyle.brando.com/infoThink-BIG-HERO-6-Baymax-USB-LED-Lamp_p12832c1764d132.html