News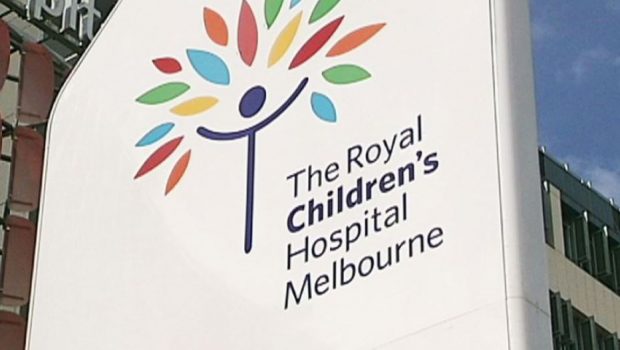 Published on March 20th, 2017 | by admin
BAXTERS BALL – A dedicated fundraising event for The Royal Children's Hospital
A dedicated fundraising event for The Royal Children's Hospital's Good Friday appeal – Sunday, April 2nd, 2017 at the Karralyka Centre, Mines Rd, Ringwood East

AUSTRALIAN pop legends will perform at a fundraiser for The Royal Children's Hospital in honour of one of its tiniest patients, Baxter Rowe, grandson of singer Normie Rowe.
Coming on board as Patron of this  year's event is Kate Mulvany who, as a child, spent a great deal of time in hospital due to a cancer she was born with.  This was due to her father's exposure to Agent Orange during the Vietnam War.
"I spent much of my childhood in children's hospitals, in many oncology wards. I am in awe of the people that inhabit these wards – nurses, doctors, parents, siblings, family, friends, and the brave patients themselves.

It's a special, heartfelt community that deserves our ongoing attention and support. Magic can happen, even in times of illness and sorrow.  I'm so proud to lend my support to Baxter's Ball" said Kate Mulvany."
This is the second year Baxter's mum Biánca Rowe has organised the gala event, in appreciation of the exceptional care her son received when – as a five week old – he underwent surgery at The Royal Children's Hospital in August 2015.
Biánca said she hopes to raise $10,000 at the fundraising luncheon for the Good Friday Appeal to show her appreciation for the care, dedication and support given to Baxter – her second child – and her family by the hospital's staff.
Biánca's father Normie Rowe together with Denise Drysdale, Johnny Young, and Ross D Wyllie will perform as special guests at Baxter's Ball at the Karralyka Centre.
"I think one would be hard pushed to discover a Victorian family which hasn't found, at some point, the need to access the quality care, expertise and skill provided by the People of the Royal Children's Hospital". Said Normie

"I have had the personal experience of my young child requiring treatment by the RCH, and in recent years my daughter was inspired by the special people who looked after their son, (my Grand Son), when he required an operation".
"I'm always amazed at the selflessness and gentle nature of all the people at the "Royal Children's". This establishment is at the leading edge of child care in the world, but it requires the generous support of the people of Victoria. That is why we're providing, once again this year, an opportunity for you to show that support with Baxter's Sunday Afternoon Soirée."
Patrons will also enjoy a three-course meal with drinks, and the chance to bid for auctions, silent auctions and raffles.
As any parent will tell you, to watch your child endure any illness or surgery can be a very emotional experience. Fortunately for newborn Baxter and his family, it was a minor procedure to remove the lump in his groin – diagnosed as an inguinal hernia – before it became life-threatening.
Biánca and the dedicated crew at Baxter's Ball raised $15 771.69 at the Inaugural event in 2016, and would be thrilled to add to that this year.
Baxter's Ball was "born" out of a desire to give back to The Royal Children's Hospital by Biánca and Baxter's grandfather, Normie Rowe.