PS4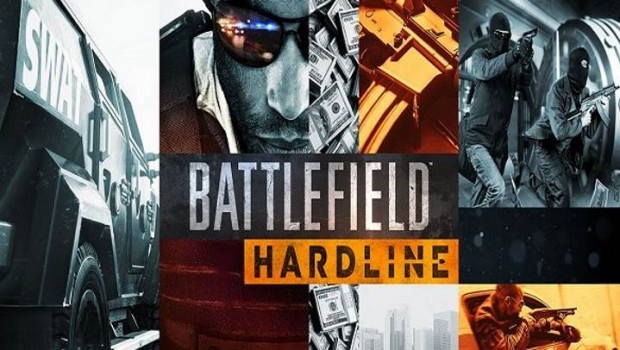 Published on March 24th, 2015 | by Andrew Bistak
Battlefield Hardline PS4 Review
Summary: Battlefield Hardline takes the franchise to a totally new level with the inclusion of "cops" and "robbers" that is pure fun!
Battlefield Hardline
Primary Format – Games – Playstation 4
Game Genre – Shooter
Rating – MA15+
Game Developer – Visceral Games
Game Publisher – Electronic Arts
Reviewer – Andrew Bistak
Battlefield Hardline is the next instalment of the popular Battlefield franchise and unlike the other games in this series, Hardline focuses on the "war on crime". The campaign mode also transforms players into Police Detective Nick Mendoza (Phillip Anthony-Rodriguez) as he is joined with his partner Khai Minh Dao (Kelly Hu) as they are drawn into the deadly criminal underground. It should also be noted that Nicholas Gonzalez is the physical form of Nick Mendoza who graces the game.
Beautifully presented on the PlayStation 4, Battlefield Hardline is like watching a police drama on TV unfold with its slick television-like presentation and compelling yet at times clichéd story. The game even boasts a "previously" and "next-time" on Hardline to help gets gamers into the mood of their role as this rookie detective. As you progress in the campaign mode, there's also some great moral dilemmas for Mendoza, especially as the war on the streets heats up with crooked cops thrown in for good measure.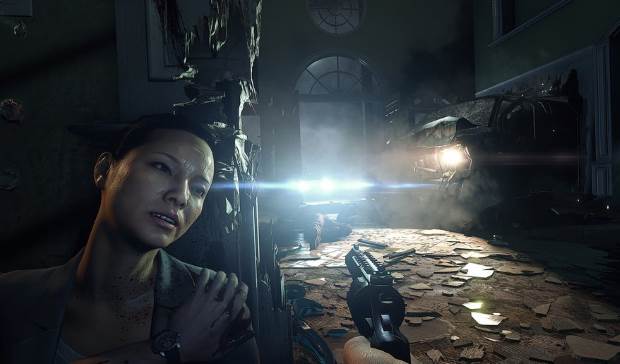 So at its core, Battlefield Hardline is a first person shooter that successfully mimics the "cops" and "robbers" element into this successful franchise with was definitely needed. Compared to the previous military inspired games of Battlefield, Hardline definitely sets itself apart and gives the gamer a much more grounded and realistic experience due to the more urban atmosphere. Sure, there are some over the top moments and the inclusion of some high tech gadgetry that doesn't exist but with over 50 weapons at your disposal, Hardline still really feels like you are part of the police force which is where the game shines.
Add in shoot-outs and high speed chases and it's like the player is the star of their own police show as they go deeper into the criminal underworld in an action packed campaign mode. One major difference to other games is the use of a specialised scanner that allows you to listen in on conversations and identify suspects plus find evidence which does come in handy. It is similar to what Batman had in Arkham Asylum but not as powerful and is used to help progress the story.
Vehicles still play an integral part to Battlefield Hardline but unlike jets, the vehicles are much more urban that include cars, boats and armoured SUV's for example. Most vehicles control quite well, although driving the car is a little stiff when compared to some other games of a similar nature but nonetheless, the car chases are quite thrilling. Another interesting gaming element is that stealth plays a key component of success, especially on the more difficult levels, even though your partner does give the option at times to either go with stealth or with guns blazing.
However if you go in with guns blazing, things can definitely get messy, especially with all the shootouts you have, not to mention that all criminals are now alerted to your presence and there are even alarms to contend with as well. With that said, I really enjoyed sneaking around and arresting the enemy opposed to shooting them into the afterlife. Furthermore, there are additional bonuses with the missions like arresting key suspects opposed to killing them and other set objectives that make you feel like a real police officer. Furthermore and like other games from this franchise, your character can only carry two main weapons like a handgun and a rifle but you can find other weapons in the gaming environment.
I also found that ammunition is quite limited in the game which definitely increases the difficulty factor in a good way because more often than not, the enemy generally have more firepower. Weapons can be modified as you advance in the game plus you have other fun items like grappling hooks, nightsticks and tasers. If you do get injured on the battlefield, simply by hiding or running away, your health will regenerate. Given that, the single-player campaign isn't that difficult and checkpoints are placed well with some decent AI thrown into the mix.
Like the previous instalments of this franchise, Hardline shines as a thoroughly entertaining multiplayer game that really increases your adrenaline as players get the chance to play either the police or the criminals. The gun play feels more realistic and a little more chilling due to the real-world settings and weaponry. The multiplayer maps range from small to huge that when linked with the entertaining online modes gives the player plenty of choice and a whole ton of replay value.
One of the most enjoyable new modes in Battlefield Hardline is Heist which require criminals to break into a vault, steal the cash and then drive their way to freedom. Another personal favourite is Rescue that requires the police to free the hostages and kill the criminals, with the criminals getting the win if they successfully eliminate all the police. Then you have Hotwire which is form of Conquest that requires players to capture cars and is really quite a frantic gaming mode, especially with the larger maps and driving at set speeds. Needless to say, all the multiplayer modes are quite solid and players will definitely find their favourites and it's good to see players embracing this new game with the number of players online.
Graphics/Audio
Graphically, Battlefield Hardline is a very impressive looking game on the PlayStation 4 that boasts some exceptional character models with very lifelike facials and texture details. The faces of the characters look eerily real, especially their eyes that almost have a glint of soul in them and are far superior than their "dead eye" counterparts in other games. Add in the realistic environments of Miami plus Los Angeles and Battlefield Hardline successfully takes the gamer to the east and west of the United States and whether you're investigating the slums of the cities or driving a hovercraft through the everglades, level design is brilliant.
My only slight gripe about the level design is that some levels feel a little static as the gameplay does force the player into certain directions, however other areas give the gamer some greater freedom. Add in realistic weapon effects, huge Hollywood like explosions and some great lighting and Battlefield Hardline is definitely one of the slickest looking games of 2015. I also noticed that glare plays a key component to the game, especially those night missions like headlights or bright spot lights shining at the player.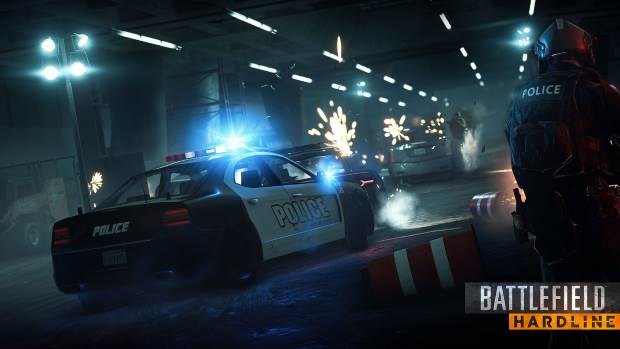 Voice acting is another feature that is oozing with professionalism and nothing feels too forced or contrived. A special mention should be made to Phillip Anthony-Rodriguez and Kelly Hu who really give their characters some great personality and the banter between these two detectives is quite fluid and entertaining to listen to. The soundtrack is another winner as are all the sound effects which go hand in hand with both the graphics and the gameplay.
Final Thoughts?
In conclusion, Battlefield Hardline definitely sets itself apart from its military predecessor and although there are some parallels to Grand Theft Auto V, it's definitely its own entity in terms of gameplay, enjoyment and graphics. Sure, it's received a more urban paint job as elements of Battlefield can still be found in the gameplay but overall, it gives the player a great single-player campaign experience and some truly wicked multiplayer fun.
Having been a little disheartened with the last few games of the Battlefield series, EA have definitely listened and created one of the most fun Battlefield experiences for awhile that I can't wait to get back to playing this truly engaging first person shooter!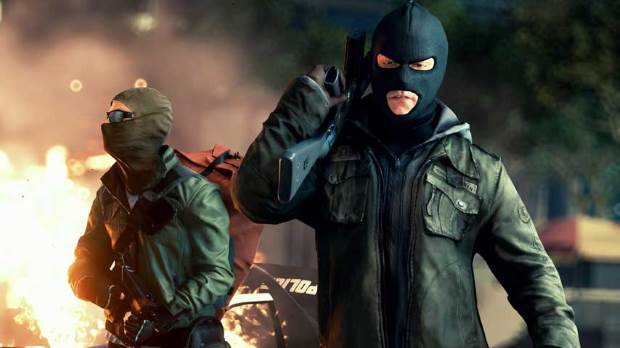 Key Features
• Battlefield Multiplayer — Featuring the strategic team play, variety, and immersion of Battlefield, set in a gritty and glamorous world of cops and criminals.
• Visceral Singleplayer — From the award-winning studio that brought you Dead Space™, Battlefield Hardline delivers an innovative and dramatic story presented in the style of a modern television crime drama.
• Downtown Destruction — Shoot out the inside of a subterranean grow-lab, blow open a gleaming bank vault, or blast apart a Los Angeles car dealership. The wide array of urban environments is modern, sexy, and highly destructible.
• Gadgets and Guns — Play with a full arsenal of military-grade weapons and fictionally inspired gadgets, such as sawed-off shotguns, stun guns, zip lines and grappling hooks. Gadgets can be used anywhere, on every map, making for chaotic and unpredictable combat
• Vehicular Mayhem — Fly across the map to reinforce your crew, turn enemies into fresh road kill, or blow past cops on a loot-laden motorcycle. Vehicle gameplay in Battlefield Hardline is fast, fresh and intense.