Games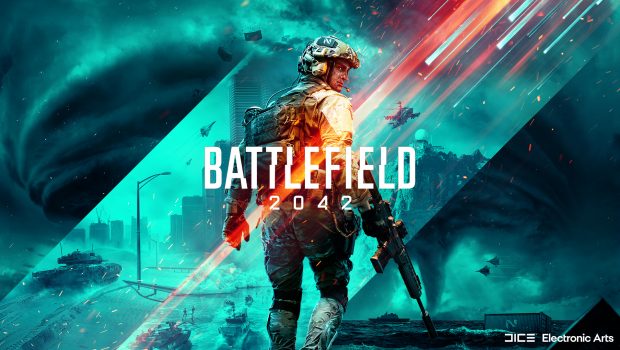 Published on June 8th, 2023 | by Admin
Battlefield 2042 Season 5: New Dawn Launches Today
It's time to squad up and deploy into Battlefield™ 2042's Season 5: New Dawn, available for free* on all platforms today!
In Season 5, the fight moves to a war-and-nature stricken abandoned industrial facility in Czechia with the new Battlefield 4-inspired map, Reclaimed. Players will need to work with their squad more closely than ever before to survive, with players exploring a derailed train Crash Site ideal for vehicle combat, as well as a dense forest area that requires close-quarters combat known as the Landing Zone. In addition, the Abandoned Turbine and Military Warehouse both offer a range of gunplay experiences, from verticality and cover to a narrow space layout.
Below is a quick breakdown of additional Season 5 content:
NEW WEAPONS

XCE Bar – This high-precision bolt action rifle has expanded attachment capability to accompany its stopping power, letting you quickly swap through attachment options to engage foes at various distances.
GEW-46 – An old favorite inspired by Battlefield 4 returns, offering high stability with short burst fire in medium-range engagements.
50 – A powerful hand cannon, giving players another sidearm that deals heavy damage at close range.

NEW GADGETS

Spring Grenade – A smaller grenade that bounces into the air before detonation.
Anti-Tank Grenade – A bundle of grenades that will detonate on impact against vehicles.
Mini Grenade – Micro grenades that can be thrown faster and further than regular grenades.
These core content additions are available to all players as part of the Free tier in Battlefield 2042's Battle Pass*; additional cosmetic items can be earned through a Premium version of the Battle Pass**.
Several new quality-of-life additions will also be arriving in Season 5, including the familiar Squad Management System that allows players to manage and tailor their squad, a vehicle loadout rework that will enhance battlefield roles, reworked Vault Weapons, as well as the introduction of new Thermal Tech and Heavy Anti-Air weapon stations.
Coming later in Season 5 is the seventh and final reworked launch map, Hourglass, featuring a new route under the highway. The map will now reduce the distance between objectives to allow for improved cover, sightlines and combat.
You can find out more about Season 5: New Dawn here.