Games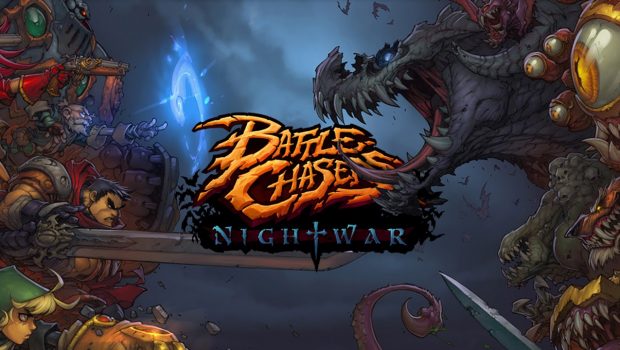 Published on October 4th, 2017 | by Admin
Battle Chasers: Nightwar is out now on PC, PlayStation®4 and Xbox One
Austin, Texas / Vienna, Austria, October 3rd, 2017: Today marks a great day for developer Airship Syndicate and publisher THQ Nordic. Battle Chasers: Nightwar – the RPG that combines dungeon crawling, turn-based combat and a rich story, all presented in an epic JRPG-style – is out now.
Thanks to its successful Kickstarter campaign back in 2015, where 14,175 backers made the development possible, the team of Airship Syndicate were able to create a unique game that pays homage to the famous console greats.
"A surprising amount of depth" – 8 Polygon
"A grand achievement" – 9/10 PlayStation Universe
"You need this game" – 5/5 The Xbox Hub
"A true golden age JRPG experience" – 9/10 Expansive
"Will conquer you from the beginning" – 8.7 IGN Italia
"Tactically exciting and complex" – 84 Gamestar
Battle Chasers: Nightwar can now be played on PC, Xbox One and PlayStation®4 and is available for an SRP of $29.99 / €29.99 / £24.99 from both digital and retail distribution:
Steam: http://n.thq.com/RNSp30ekRY0
Amazon: http://n.thq.com/SBWk30ekSYr
Gamestop: http://n.thq.com/cY9H30ff24D
PSN: http://n.thq.com/8gwH30ff2HK
Xbox Live: http://n.thq.com/6NCX30ff2QK
About Battle Chasers: Nightwar
Battle Chasers: Nightwar is an RPG inspired by the classic console greats, featuring deep dungeon diving, turn-based combat presented in a classic JRPG format, and a rich story driven by exploration of the world. It features classic turn-based combat with a unique overcharge mana system and incredible Battle Bursts. Players can explore beautiful, randomly-generated dungeons loaded with traps, puzzles, secrets and loot and an overworld peppered with hidden dungeons, rare bosses and randomly appearing friends and foes. Build your adventuring party by choosing three of six available heroes from the classic Battle Chasers comic series, each with unique abilities, perks, items and dungeon skills.