Games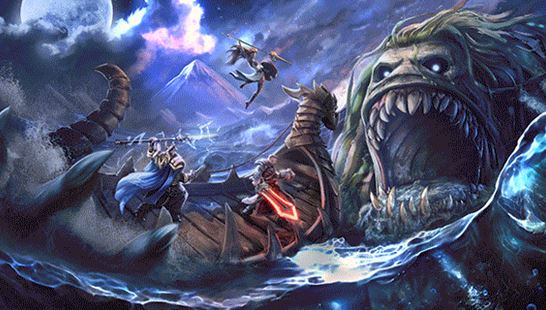 Published on November 7th, 2017 | by Admin
Battle​ ​Colossal​ ​Bosses​ ​in​ ​SMITE's​ ​New​ ​Action-Packed​ ​RPG​ ​Mode
November 7th, 2017 – Melbourne, Australia – The new SMITE Adventure, Shadows over Hercopolis, combines everything players love about RPGs with SMITE's action combat. Players band together to traverse iconic locations from Norse mythology, confront legendary monsters, and get sweet loot.
"The pace we've set with this new adventure is nonstop," said Travis Brown, Project Lead on SMITE Adventures. "The realms of Norse myth are fraught with environmental hazards, devious puzzles, and colossal monstrosities. All of which we have brought to life in the most epic challenge SMITE players have ever faced."
The gods of SMITE will encounter 3 epic boss battles worthy of the ancient sagas. A flesh eating sea monster confronts the gods in a multiphase boss battle atop a sinking ship. Survivors will progress to a burning realm where they will face the father of all fire giants. Only the strongest and most skilled players will earn the right to face Loki and save Hercules.
This update comes to PC on Monday November 6th, and Xbox One and PlayStation 4 on Friday November 10th.