Hardware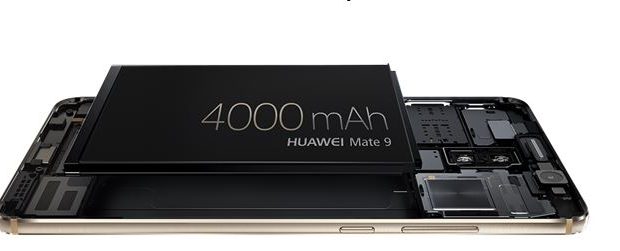 Published on February 7th, 2017 | by Admin
BATTERY LIFE IS BATTERY LOVE
Huawei Mate 9 aims to address over half of all Australian smartphone users' number one complaint
Sydney, Australia, February 7 2017:  With new research[1] today revealing that the average Aussie spends the equivalent of 38 days each year on their mobile phone, it's no surprise that battery life has surged as a key feature being evaluated when choosing a mobile handset.
It is hidden away from view, and you will hardly ever see it gracing a billboard, but it turns out that the battery is the key feature of modern smartphones according to consumers. Released to celebrate the launch of the Huawei Mate 9 and conducted in partnership with Decibel Research, the findings show that 42 per cent of Australians identified battery life as one of the key features when choosing a mobile phone. Additionally, 52 per cent identified "its battery life is too short" as the number one complaint that they had with their existing phone (ahead of lag, durability, insufficient storage and all other complaints combined).
And with smartphones taking up more of our lives rather than less (1 in 10 of Australians surveyed admitted to spending more than five hours a day on their smartphone; 45 per cent of Australian women surveyed said they spent more than three hours a day on their phone; 67 per cent of all survey respondents admitted to never being more than an arm's length from their phones) it seems like battery life will be at the heart of things to come.
This is good news for Huawei who have built their latest smartphone, the Huawei Mate 9, around revolutionary battery technology. The phone combines a 4000 mAh high-density battery with advanced power saving technology. In laboratory tests, and using Huawei standard testing models, the Mate 9 delivered 2.4 days of normal usage and 1.7 days of heavy usage on a single battery charge[2].
The Huawei Mate 9 also supports 5A fast charging to dramatically reduce the time it takes to recharge the device. Based on Huawei lab tests, the Mate 9 is one of the fastest charging phones on the market, 50 per cent faster than its predecessor the Mate 8. This means that 10 minutes of charge provides enough power to watch two 90 minute movies[3] and 20 minutes of charging should deliver enough power for a full days usage (on Huawei's standard usage profile).
The battery also sets a new standard in charging technology including Super Safe 5-gate protection, which offers real-time voltage, current and temperature monitoring to significantly reduce safety hazards and safeguard battery life.
The Huawei Mate 9 will be available from February 7. It is available in Space Gray from Optus and Vodafone and Mocha Brown from JB Hifi, Harvey Norman and participating retailers. SRP $999.
[1] Representative sample of 1,000 Australian residents, research conducted on behalf of Huawei by independent research consultancy, Decibel Research.
[2] Based on Huawei lab tests and Huawei's Normal Usage testing model and Heavy Usage testing model. Battery life depends on actual usage.
[3] Based on Huawei lab tests. 10 minutes of charge delivers 880 mAh. 880 mAh allows 264 minutess of video playback (exclusive of all other phone functions).