Comics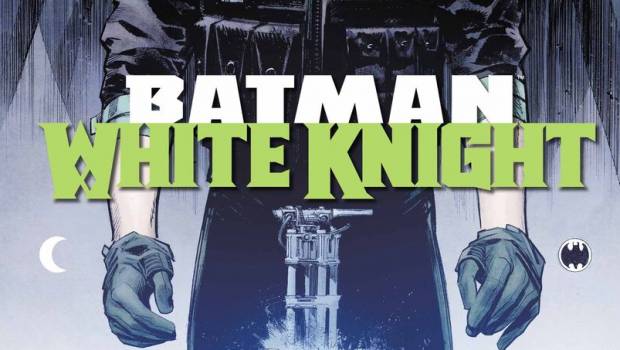 Published on May 16th, 2018 | by Keagan Morgan
BATMAN: WHITE KNIGHT #8 REVIEW
Holy Smokes, Batman!
Summary: An epic finale to what may go down as one of the absolute must read stories of Batman and Co.
I have been holding out on reading the White Knight series after I admittedly didn't hear about it until about half way through its run.
That was my first mistake.
I then decided to write a review on the final issue out of pure curiosity.
Mistake number two.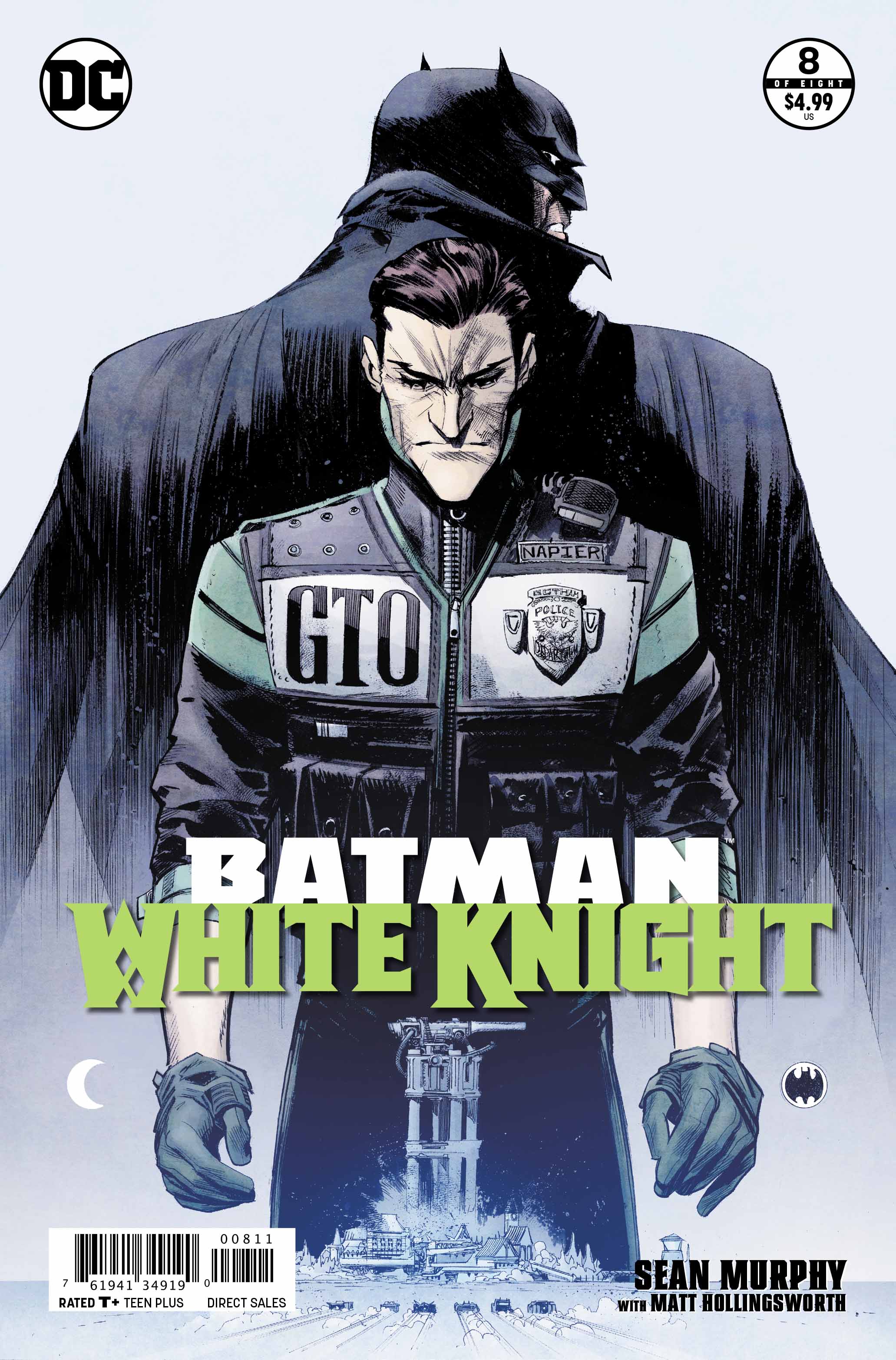 Now, I am left with the idea in my head that this may leave an imprint so significant in the longer term for all of Bat-fandom that it could possibly be on the shortlist of generally recommended Batman stories we give first time Batman readers.
Yes, I just said that after only reading one issue (and the last one at that). Maybe I'm off-balance, but this issue left a huge impression. To have a closing like that means this entire arc has most likely been solid and has had its feet underneath it from the beginning. Of course, I can't confirm, but then again, I am only reviewing this issue and not the entire run.
I have to admit I have been waiting for the trade paperback of this collection after I found out about it around issue #5 How it escaped my radar initially is a question I'm asking myself, but enough of that and back to the matter at hand. This issue was a thrilling ride of action, chaos, mystery, romance, and good, old fashion Batman. In other words, it was what most Batman fans expect.
Sean Murphy and Matt Hollingsworth captured the true essence of Batman and the Bat-family majestically in this issue. Furthermore, there's quite a line up of rogues we get to see, which is always a treat considering Batman's rogues gallery is arguably top two by most comic fans across every spectrum. On one hand, it was a giant family reunion, both heroes and villains, battling it out in a fun and gripping style. On the other, it was yet another classic rendition of Bruce Wayne as Batman and all that accompanies the cowl.
Follow all of that up with the art and colors that subtly captured all of the key moments and aura of this issue. There's nothing fancy, per se, about the art, but it worked great. If I had to describe it in one word, it would be "gritty." The colors are dark and the art kind of reminded me of Tim Sale's Batman styles with Jeph Loeb, which should be considered a big compliment.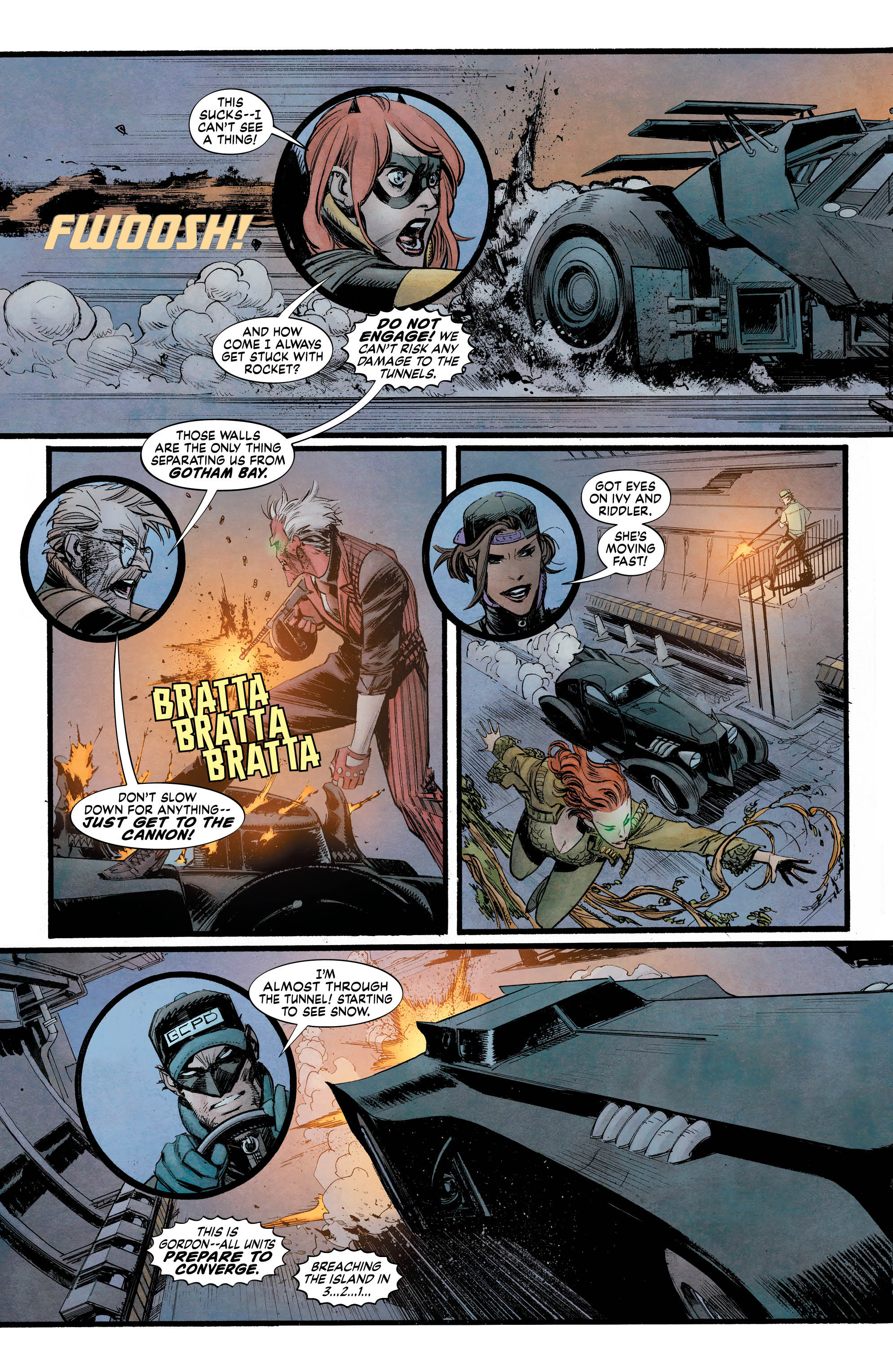 Wrapping things up, this was a very worthy conclusion to what I have to assume at this point was a very engaging and provocative story run. There were definitely elements that require the first seven issues to understand what was going on, so I can't say I knew what, exactly, was transpiring at all times, even though I could probably take a guess. I'm not sure if this is a new ongoing title or if this was a closed eight part story. The dilemma, of course, is that I would love to see more of this version and have confidence Murphy and Hollingsworth can keep delivering. But, the other side says to let this story rest and treat it as a one shot. Either way, I think we will be satisfied.
Oh, almost forgot: you may want to check this issue out (and most likely all the others) to see all of the different Batmobiles in action.