Collectibles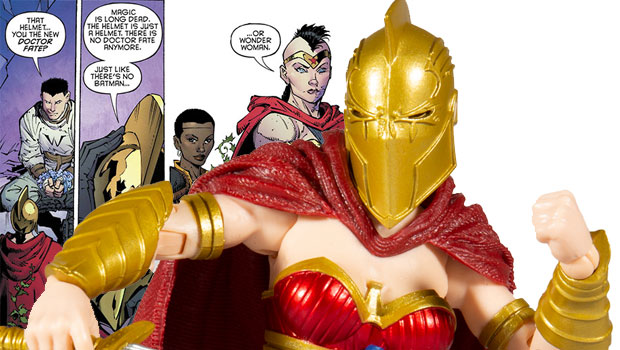 Published on June 26th, 2021 | by Andrew Bistak
Last Knight on Earth: Wonder Woman With Helmet of Fate Review
Summary: Last Knight on Earth: Wonder Woman With Helmet of Fate is a highly detailed and impressive figure from the McFarlane DC Multiverse line!
McFARLANE DC UNIVERSE: WONDER WOMAN
Last Knight on Earth: Wonder Woman With Helmet of Fate

The world has been destroyed. The Super Heroes lost, and a new evil by the name of Omega has taken over what's left. Now, 20 years in the future, Wonder Woman leads a faction of heroes and survivors living underground known as the New Amazons. Hiding from the world above in order to stay alive, Diana and her band of warriors must choose between retreating deeper beneath the Earth's surface or fighting for a better tomorrow.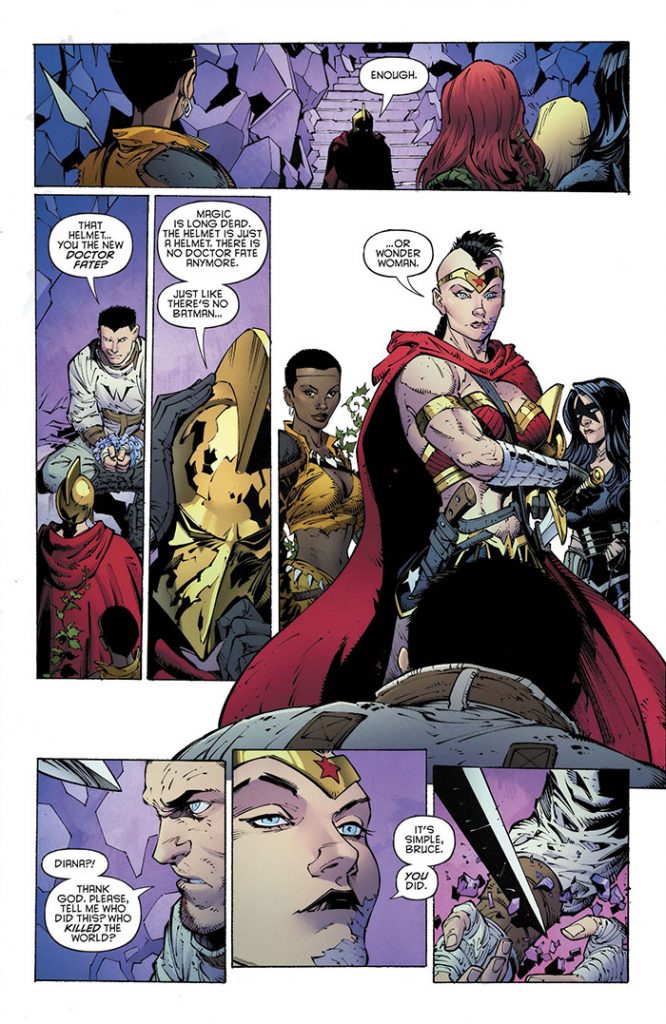 The Review
The McFarlane range of DC Multiverse are an amazing line of action figures from the legendary comic creator Todd McFarlane who gives fans access to an almost 'multiverse' range of figures from DC Comics. Best of all, while the McFarlane DC Multiverse figures also give the regular costumed heroes (e.g. Superman, Green Lantern) and villains (Lex Luthor), this line goes beyond the main universe with some truly bizarre yet totally cool characters, particularly those from alternate realities.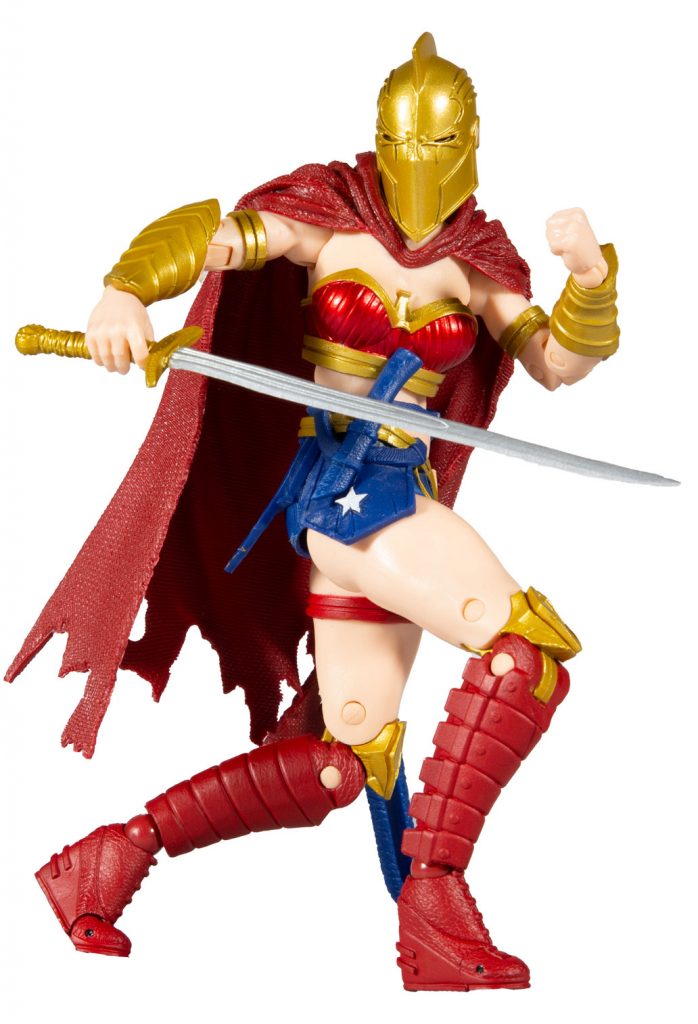 Today I'm checking the totally cool DC Multiverse: Wonder Woman (Last Night On Earth) that has Wonder Woman wearing the legendary Helmet of Nabu, the helm worn by Dr Fate. However the Lord of Order Nabu whose power resided in this helmet is long gone in this post apocalyptic world that was taken over by the Omega.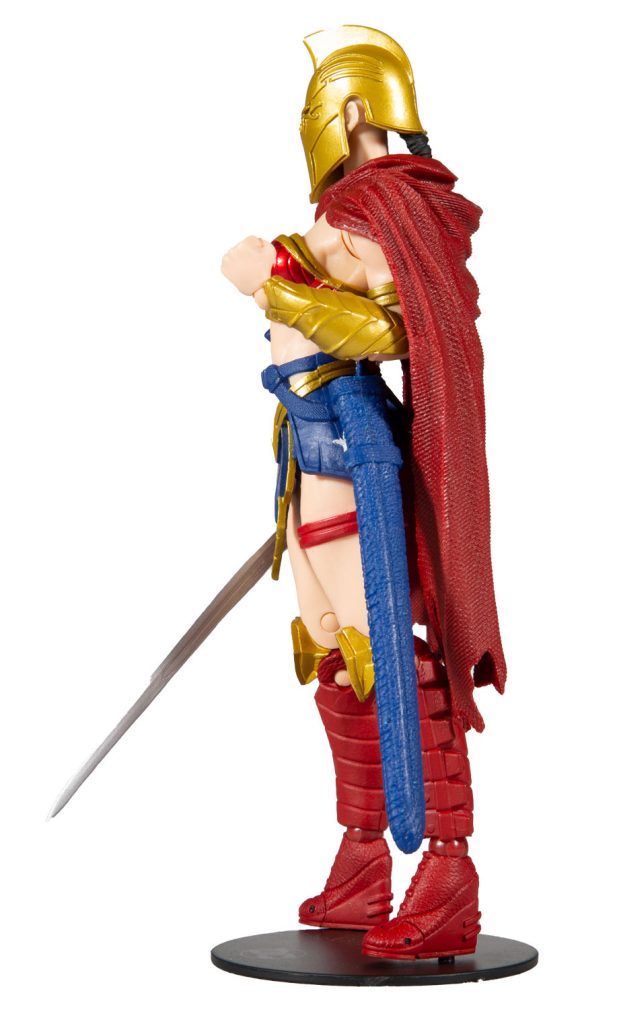 In this alternate reality, Wonder Woman leads a faction of surviving heroes called the New Amazons and needless to say, the creators of this figure should be commended on a super detailed and articulated figure that has come to life from the equally excellent comic, Batman: The Last Knight on Earth from writer Scott Snyder.
The figure comes with widow packaging and more importantly, it's a well-designed 7″ scale figure with 22 points of articulation that allows you to pose Wonder Woman in a variety of different positions, including her kick-ass sword and a base to stand the figure. What I like about this figure is that while she has the traditional Wonder Woman costume, her cloak is ripped from multiple battles and of course, she proudly wears the Spartan looking Helmet of Fate. The attention to detail is fantastic from her boots, to her belt and even the little touches on the cloak, not to mention the equally cool looking helmet.
The Gallery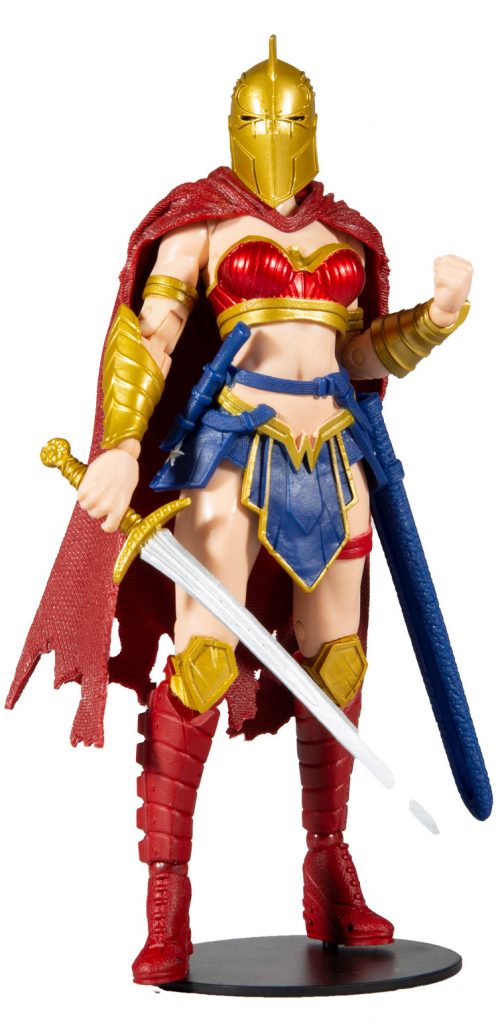 Final Thoughts?
As a fan of the comic, Wonder Woman and of course Dr Fate, this is a fantastic figure from McFarlane DC Multiverse that is highly detailed with 22 points of articulation that allows you to pose this hero in a variety of impressive and heroic positions. While the packaging is great, the figure looks even better out of the box, so check it out if you're a fan of Wonder Woman, Batman: The Last Knight on Earth or Dr Fate!
Warrior Fate has arrived!
Product features: 
Incredibly detailed 7" scale figure
Designed with Ultra Articulation with up to 22 moving parts for full range of posing
Wonder Woman figure features a new helmeted head with the Helmet of Fate and is based on the comic book Batman: Last Knight on Earth (Comic 2019)
Wonder Woman comes with a sword and a base
Included collectable art card with Wonder Woman Photography on the front, and character 

biography on the back

Collect all additional McFarlane Toys DC Multiverse Last Knight on Earth Figures!
For more information, please visit https://mcfarlane.com/toys/last-knight-earth-wonder-woman-helmet-faith/
Tags: #DCMultiverse, #WonderWoman