Comics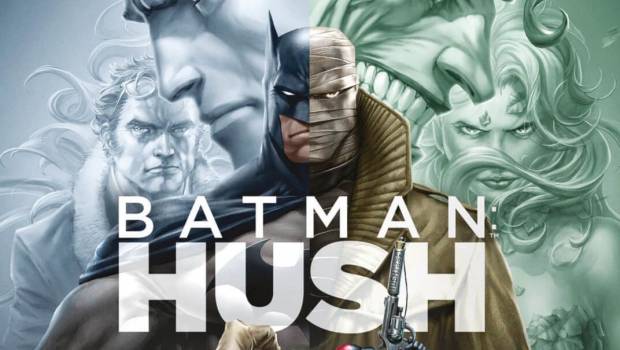 Published on March 25th, 2020 | by Tim Chuma
Batman: HUSH (2019) Review
Summary: The one in which Batman and Catwoman finally hook up and about time! Alfred even approves of it and says it will be good for him.
5
Batman and Catwoman sitting in a tree K-I-S-S-I-N-G
A new super-villain is in town and has turned friend and foe alike against Batman. He is struggling to keep up with this strange new opponent known only as HUSH and finally has found someone who accepts him for who he is. Alfred and Nightwing are on board and say it will be good for them to get together, despite her previously being one of his greatest foes.
Yes, this is the one where Batman and Catwoman finally hook up. Also Bruce Wayne and Selina Kyle as Alfred says he should tell her everything. They end up fighting side by side to try and deal with the greater threat and she also goes out with Nightwing on an operation.
If you like variety then this story has as many of the famous Batman villains from the series as you could think of. Batman even has a fight with Superman at one point and it is hardly even promoted as a big thing in the story and seems to be resolved early on.
I have enjoyed the special event screenings of DC animated movies in the past including Killing Joke, Death of Superman/Rein of the Supermen and the two part Dark Knight Returns movies. Not having the pressure of trying to be a blockbuster means they can take more risks with the story and characters.
There were plans to have Mark Hamill return as the Joker but he did not make it. A lot of the voice cast have been featured before and the people doing the main characters are quite good.
Final Thoughts?
Very enjoyable action sequences and an interesting story makes this a great film and well worth picking up if you are a fan of Batman.
Movie details:
Director: Justin Copeland
Writers: Ernie Altbacker (screenplay), Jim Lee (comic), Jeph Loeb (comic)
Featuring the voices of: Jason O'Mara, Jennifer Morrison, Stuart Allan, Sachie Alessio, Geoffrey Arend, James Garrett, Peyton List, Jerry O'Connell, Rebecca Romijn, Maury Sterling, Tara Strong, Bruce Thomas, Vanessa Williams, Rainn Wilson
Trailer: