Comics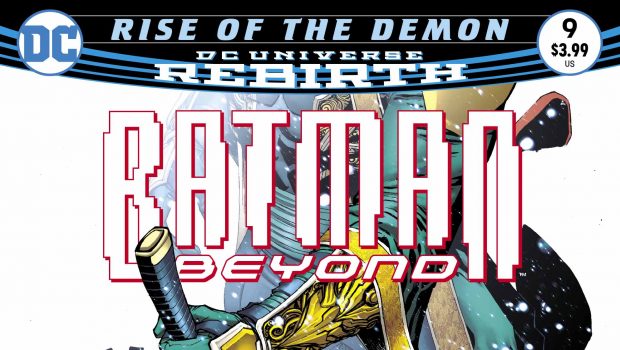 Published on July 6th, 2017 | by Chris O'Connor
Batman Beyond #9 Rise of The Demon part four Comic Review
Summary: The new generation fight over who deserves the mantle while Bruce tries to stay active.
At some point in the writing of Batman it became apparent that he couldn't live forever, he couldn't carry the mantle into old age and so a replacement had to be found. It's a technique that had been used in The Phantom comics for years and it works as a brilliant way to continue a legacy and to enable readers to keep enjoying their favourite crime fighter without cringing at how improbable it would be for Bruce to keep fighting well into "retirement" age. But passing on the mantle isn't always so easy.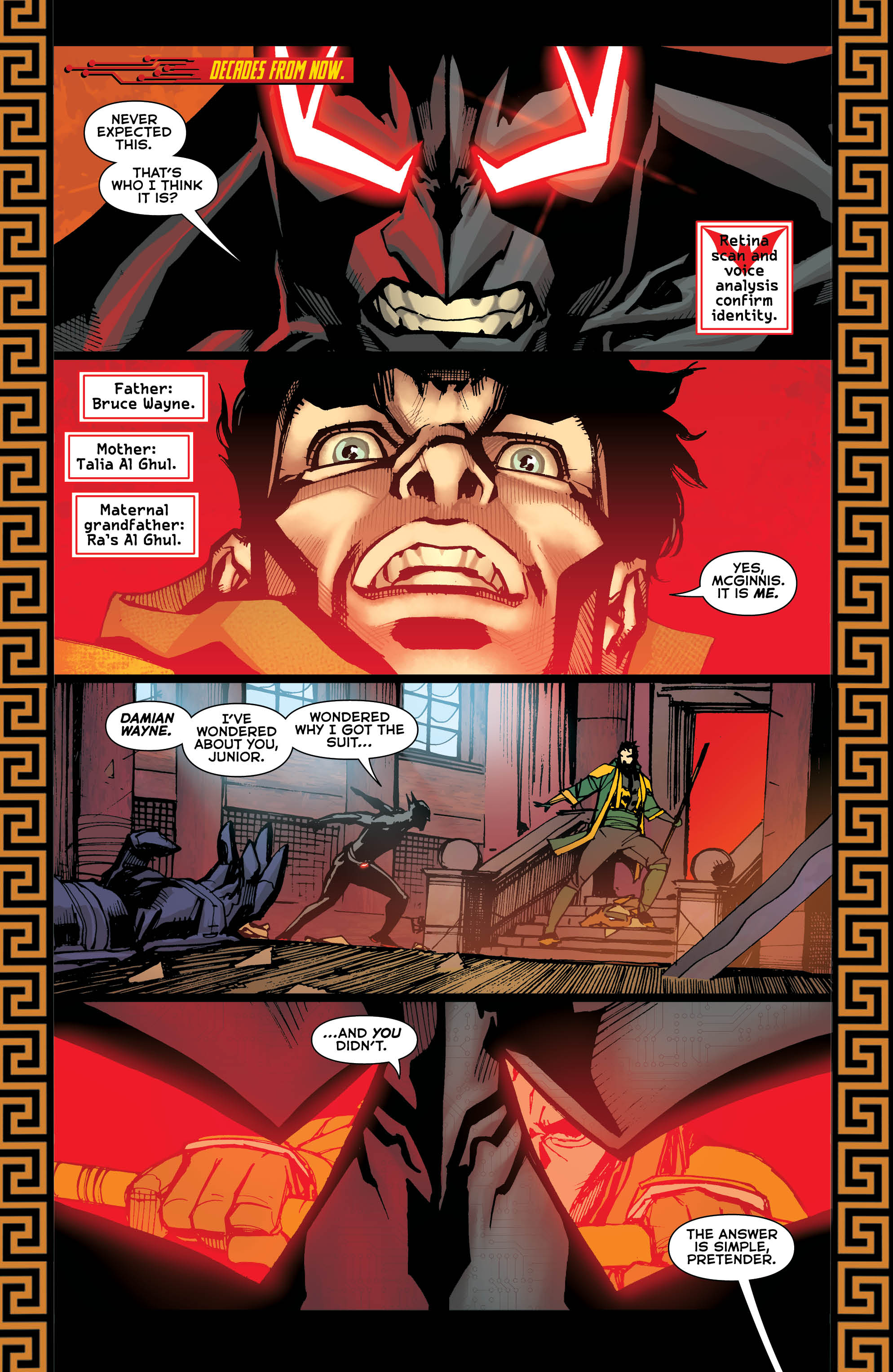 Writing
Legacies are powerful things… when someone works so hard to build a reputation, an image it can be very hard to let that go… to pass it on to another generation. Sometimes even after handing over the role… you may find yourself drawn back into the fight… but could you still be of use, do you still have it in you? Ra's Al Ghul is a challenge at the best of times, throw in an experimental Batsuit and you may just have a challenge greater than the new Batman can handle.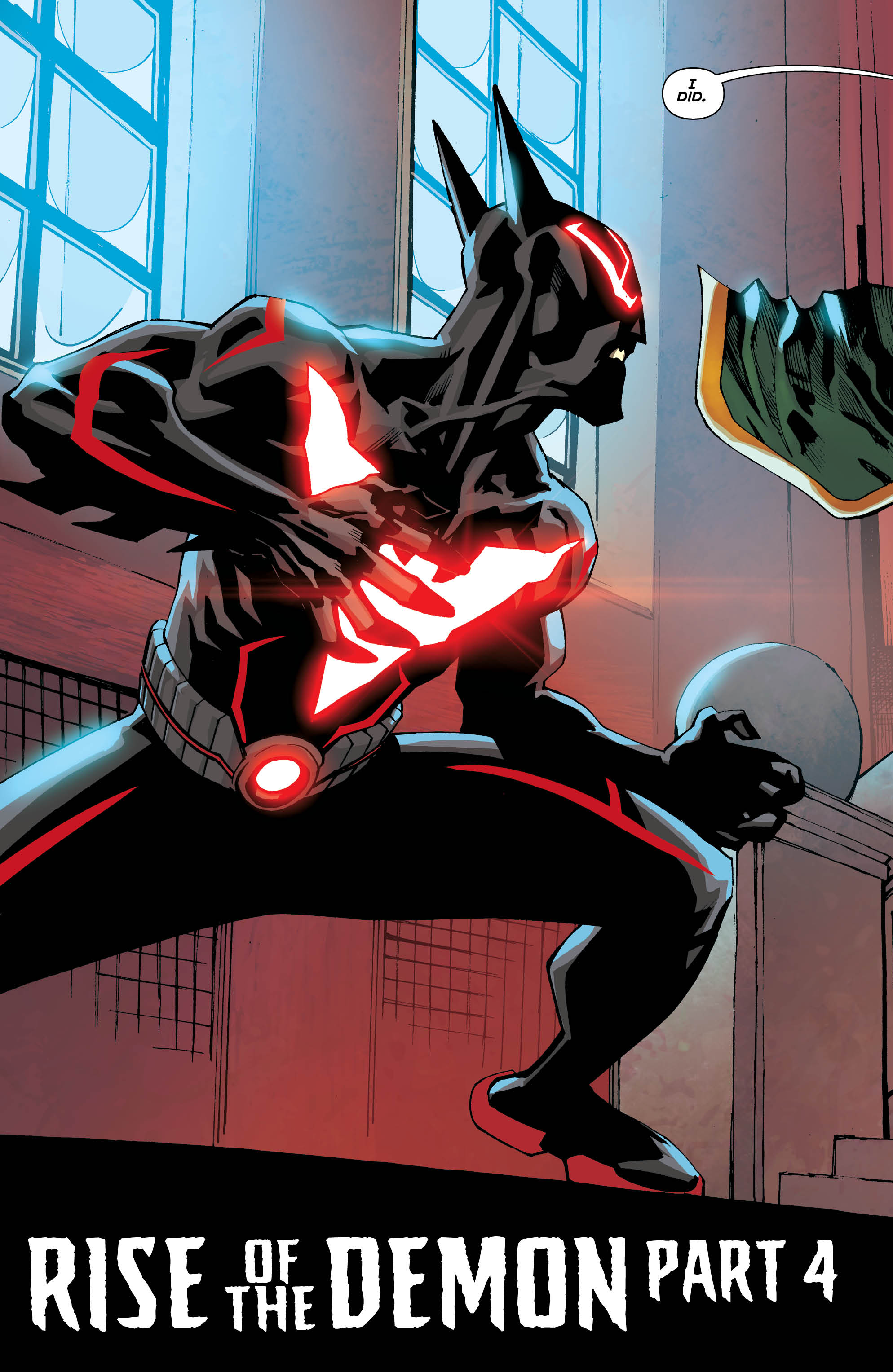 Artwork
There are some very strong vibrant colours going on here… we aren't watching the old dark alleyways and dingy factory landscapes of old Batman… this is out in the open, Batman. The colours of the Tibetan landscape and the architecture give a nice change from Gotham's gloom. The new Batsuit strikes its own image of fear for evil doers while Bruce Wayne shows signs of age but also that there's fight left in the old man.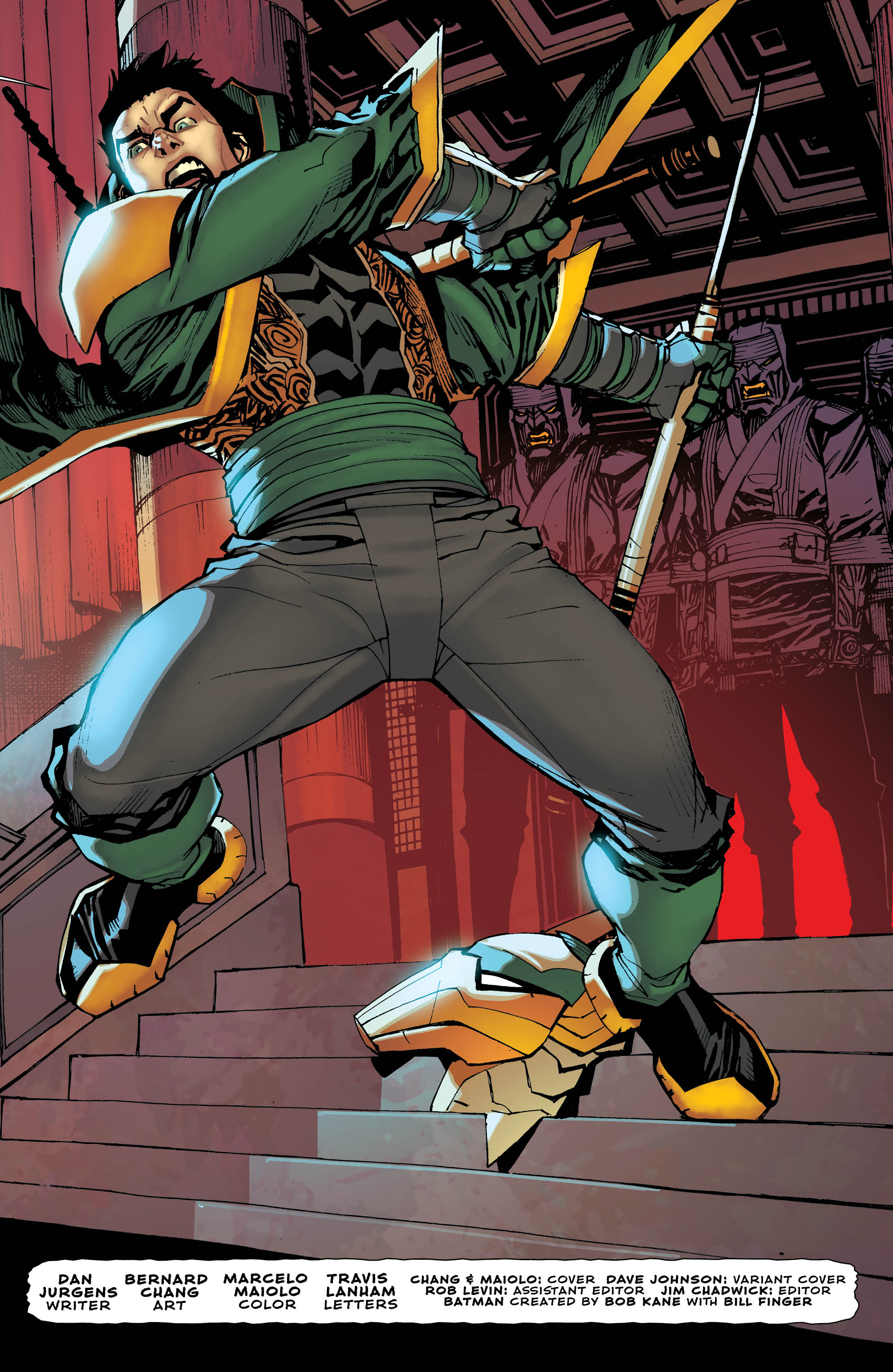 Final Thoughts
It's nice to see the handing over of the torch… more so when Bruce is still looking out for his replacement. It's all very well to have the gadgets, but the wisdom of years of fighting some of the worst criminals around means Bruce is still a few steps ahead of his closest challenger… but at his age is he able to get to Terry fast enough to help him win the battle… or will he be too late?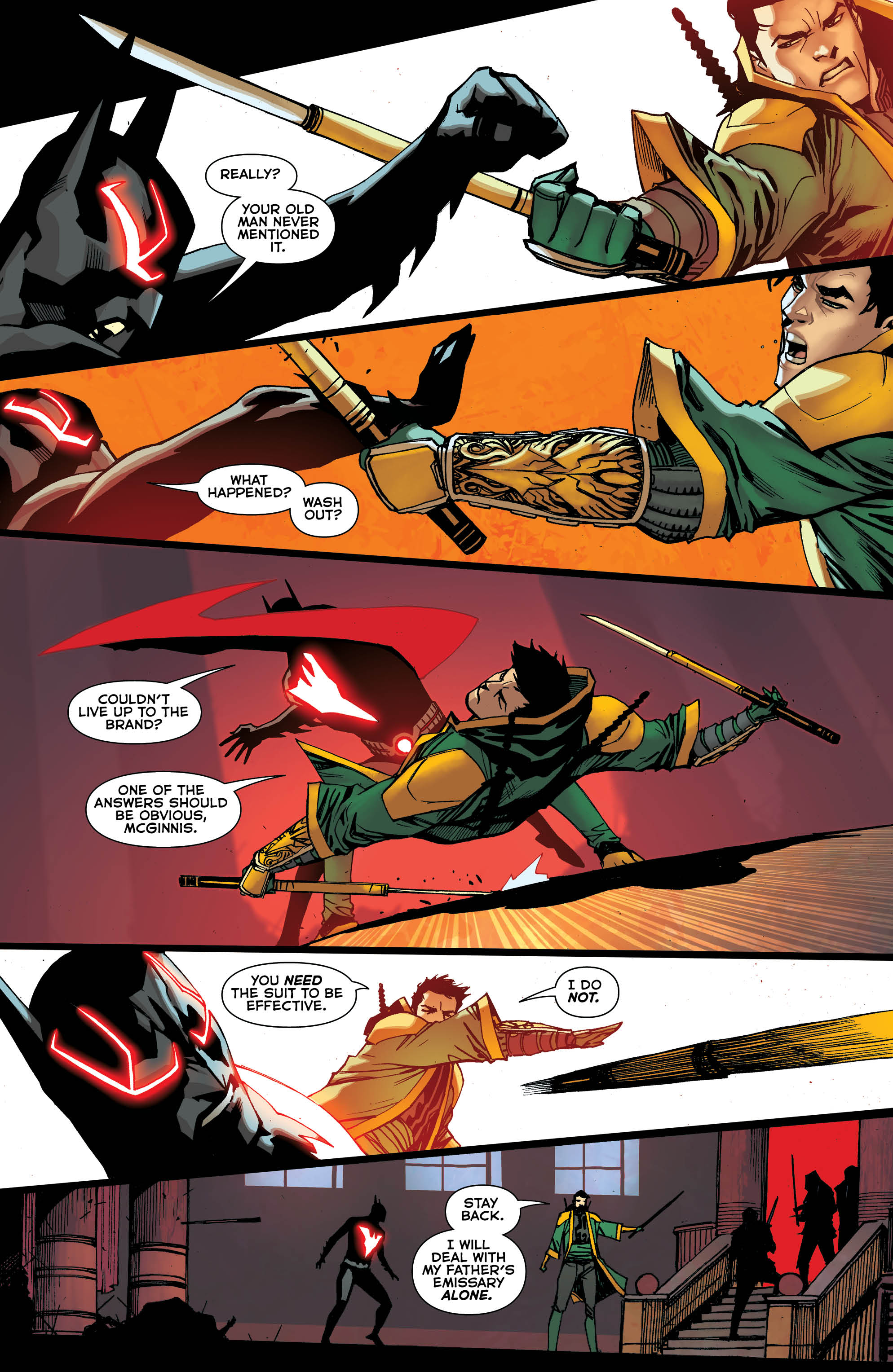 Comic Details
Publisher: DC Comics
Writer: Dan Jurgens
Artist: Bernard Chang
Cover Artist: Bernard Chang
Genre: Superhero
Format: 32pg, FC
Release Date: 28th June, 2017