Blu-ray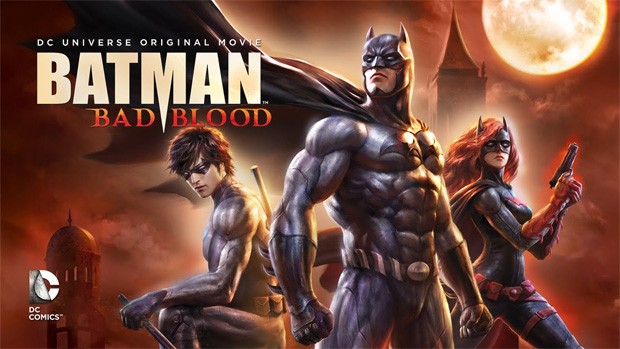 Published on February 7th, 2016 | by Tony Smith
Batman Bad Blood Blu-ray Review
Summary: Batman Bad Blood is a great story with some excellent characterisation from the extended Batfamily universe!
Welcome to the latest animated film from Warner Bros with Batman Bad Blood that is an enjoyable snapshot of the extended Batman family. With Batman "missing" and to prevent Gotham turning into anarchy, Nightwing, the original Robin (Sean Maher) decides to wear the cowl and together with Robin (aka Damien Wayne), they begin to investigate the disappearance of Bruce Wayne (Jason O'Mara).
Add in the extended Batfamily that include characters such as Batwoman (Yvonne Strahovski) and Batwing (Gauis Charles) and this film is almost like watching the Justice League due to the number of characters and references to the DC universe.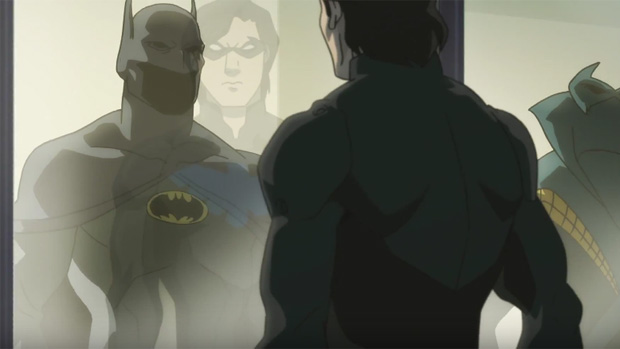 However it doesn't take long before the villains realise that something is not quite right in Gotham City and from there, the villains like Firefly and Killer Moth start to make a play on this city with Luis Fox thrown into the thick of things.
That's what I also liked about this story is that we witness some of the lesser known villains and even allies of Batman like Renee Montoya who is the "girlfriend" of Batwoman. For those who have read the comic, there's plenty of unexpected twists in the animated version with some great choreographed battles plus the return of a familiar hero which definitely brought a smile to my face.
On Blu-ray, Batman Bad Blood is extremely well animated and feels like a comicbook come to life with some well animated and designed characters. I also loved the darkness of Gotham itself but when the heroes arrive, there is a sense of hope and light which adds to the overall atmosphere of this title.
The sound quality is outstanding as well, particularly the excellent voice acting and musical score that accompanies the film. So even though the film does fly by which runs at over 70 minutes, there's some great extras that include sneak peaks, documentaries and a history of Batman.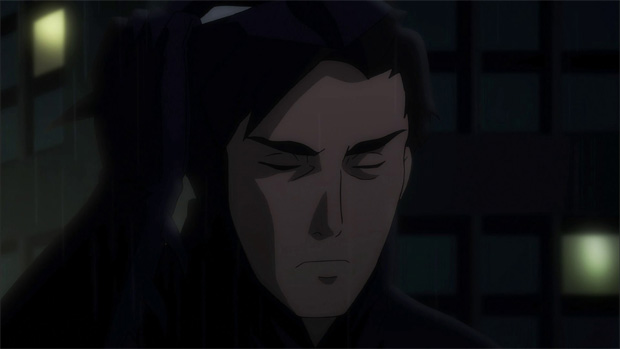 Special Features

A Sneak Peek at DC Universe's Next Animated Movie
From the DC Comics Vault: BATMAN: The Brave and the Bold, "KNIGHTS OF TOMORROW"
From the DC Comics Vault: BATMAN: THE BRAVE AND THE BOLD, "CRISS CROSS CONSPIRACY"
Putting the Fight in Gotham
Expanding the Batman Family
SUICIDE SQUAD Trailer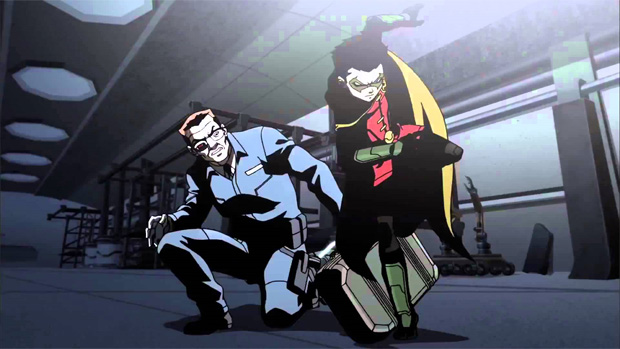 Final Thoughts?
Batman Bad Blood is a great story with some excellent characterisation from the extended Batfamily universe! Overall, it's an entertaining film from the animated branch of Warner Bros!
Blu-ray Details
Film Genre – Action
Label – Roadshow
Audio – English (DTS-HD 5.1)
Subtitles – English
Running Time – 72
Aspect Ratio – 1.78:1
Region Coding – B (Blu-Ray)
TV Standard – PAL
Rating – M
Year of Release – 2016
Primary Format – Movies/TV – Blu-Ray