Blu-ray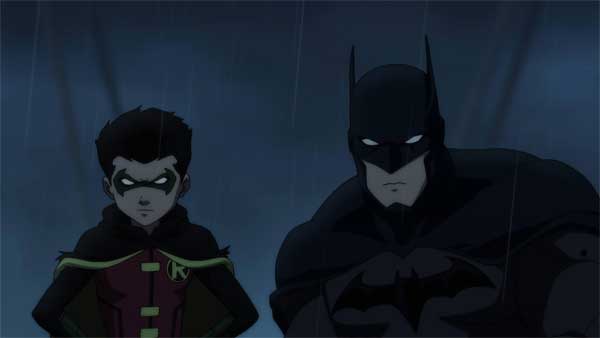 Published on August 8th, 2014 | by admin
Batman: Assault on Arkham
In the battle of good vs. evil, who will prevail? Batman, one of the world's most valiant superheroes, will face off against a villainous squad of criminals in an epic battle of good vs. evil in the DC Universe Original Movie, Batman Assault on Arkham. Set in the world of the best-selling video game series, Batman: Arkham, this action-packed film takes place between the Batman: Arkham Origins video game and Batman: Arkham Asylum video game. Available on August 20, 2014, from Warner Bros. Home Entertainment, on Blu-Ray, DVD and on August 6th on Digital HD, this hit is one DC Comic fans won't want to miss.  
Gotham is in great danger when the government assembles a group of villains—code named the Suicide Squad—and forces them to break into Arkham Asylum to retrieve top secret information that the Riddler stole.  Things take a turn for the worse when one of the Squad members (Harley Quinn) frees the Joker who is intent on blowing up the Asylum and Gotham City.  Batman must use his superhero wits and strength to thwart the wicked plans of the Joker and the Suicide Squad.  
"Batman: Assault on Arkham is a thrill-ride with everything a fan would want —a courageous superhero, depraved villains, and suspenseful plot twists," said Mary Ellen Thomas, WBHE Vice President, Family & Animation Marketing. "Featuring voice talent from some of today's hottest television actors, Warner Bros. Home Entertainment is proud to release this as the next DC Universe Original Movie." 
"Working on a new Batman story is always exciting," said Sam Register, President, Warner Bros. Animation and Warner Digital Series. "As a fan of the Arkham video games, I know this movie is going to entertain all Batman groups, from comic book and super hero fans to the most dedicated gamer."
Kevin Conroy (Batman: The Animated Series) voices Batman, and joins forces with several Hollywood greats to bring the legendary characters to life.  Adding to the celebrity-laden cast is Neal McDonough (Minority Report) as Deadshot, Troy Baker (The Last of Us) as Joker, Matthew Gray Gubler (Criminal Minds) as Riddler, C.C.H. Pounder (The Shield) as Amanda Waller, Greg Ellis (24) as Captain Boomerang, and Giancarlo Esposito (Revolution) as Black Spider. 
Produced by Warner Bros. Animation and DC Entertainment, Batman: Assault on Arkham is directed by Jay Oliva and Ethan Spaulding from a script written by Heath Corson. Sam Register (Beware the Batman, Teen Titans Go!), Benjamin Melniker (The Dark Knight Rises) and Michael Uslan (The Dark Knight Rises) serve as executive producers. James Tucker (Son of Batman) is Supervising Producer.