News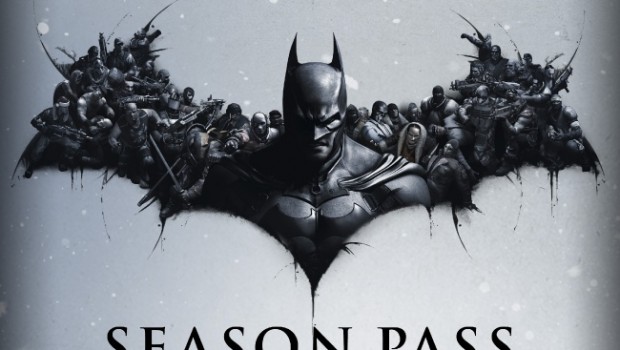 Published on September 27th, 2013 | by Admin
Batman: Arkham Origins Season Pass Announced Today
Batman™: Arkham Origins Season Pass Announced to Contain
Five of the Upcoming DLC Packs for €19.99/£15.99/US$19.99 (€30/£27.99/US$30.00 value) Including Two Exclusive Skins   
Warner Bros. Interactive Entertainment today announced the Season Pass for Batman™: Arkham Origins, this spring's highly-anticipated instalment to the best-selling Batman Arkham videogame franchise.  The Batman: Arkham Origins Season Pass (for PlayStation®3 system, Xbox 360® video game and entertainment system from Microsoft, Wii U™ system or PC) will be available at launch for €19.99/£15.99/US$19.99 (€30/£27.99/US$30.00 value)  and grants purchasers access to five of the game's upcoming downloadable content packs, one of which includes two exclusive skins.  
Players who purchase or pre-order the pass will gain access to the following content:
Gotham by Gaslight Batman™ Skin and Brightest Day Batman™ Skin
New Millennium Skins Pack
Infinite Earths Skins Pack
Arkham Origins Initiation: Play as Bruce Wayne before he became Batman™, and face his final test to prove himself worthy to his greatest teacher, Kirigi.
An all-new story campaign
Developed by WB Games Montréal, Batman: Arkham Origins is based on DC Comics' core Batman license and features an expanded Gotham City and introduces an original prequel storyline set several years before the events of Batman: Arkham Asylum and Batman: Arkham City.  Taking place before the rise of Gotham City's most dangerous criminals, the game showcases a young and unrefined Batman as he faces a defining moment in his early career as a crime fighter that sets his path to becoming the Dark Knight. As the story unfolds, players will meet many important characters for the first time and forge key relationships.
Batman: Arkham Origins is the next instalment in the blockbuster Batman: Arkham videogame franchise and will be available for the PS3™, Xbox 360®, the Wii U™ system, and PC.  Batman: Arkham Origins Blackgate™, the handheld version developed by Armature Studio, will be available for PlayStation®Vita handheld entertainment system and the Nintendo 3DS™ handheld system.  The game will release on all platforms worldwide on Oct. 25, 2013.