Games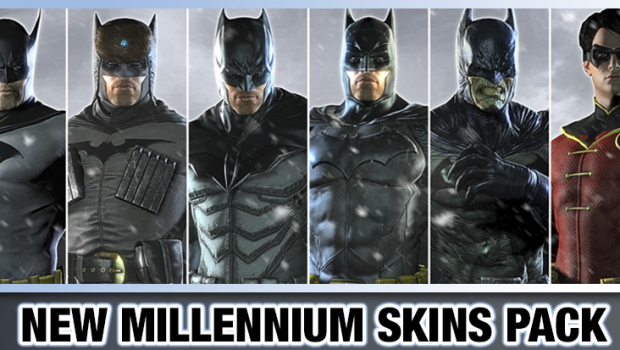 Published on November 15th, 2013 | by Admin
Batman: Arkham Origins – New Millennium Skins Pack Available Today
Warner Bros. Interactive Entertainment today released the New Millennium Skins Pack for Batman™: Arkham Origins, which is available now on the Xbox LIVE online entertainment network from Microsoft and Steam for $4.95 and Nintendo eShop for $3.95.  The pack will be available on the PlayStation®Network  for $4.95 soon.  Players who have purchased the Batman: Arkham Origins Season Pass and are connected to the Internet will have instant access to the content that can be used in challenges maps, as well as the single-player campaign upon completion of the main story and in multiplayer for players that reach Level 2.
The pack contains six bonus skins based on a variety of classic and modern storylines pulled from the comics:
Red Son Batman™
Blackest Night Batman™
1st Appearance Batman™
New 52 Graphic Batman™
Batman™: Noel
One Year Later Robin™  (available in multiplayer mode only on PS3, Xbox 360 and PC)
Developed by WB Games Montréal, Batman: Arkham Origins is based on DC Comics' core Batman license and introduces an original prequel storyline set several years before the events of Batman: Arkham Asylum and Batman: Arkham City.  Taking place before the rise of Gotham City's most dangerous criminals, the game features an expanded Gotham City and showcases a young and unrefined Batman as he faces a defining moment in his early career as a crime fighter that sets his path to becoming the Dark Knight. As the story unfolds, players will meet many important characters for the first time and forge key relationships.  The online multiplayer mode is developed by Splash Damage.
*Certain skins in the New Millennium Skins Pack are unlockable in-game and through playing the Batman: Arkham Origins mobile game.