Comics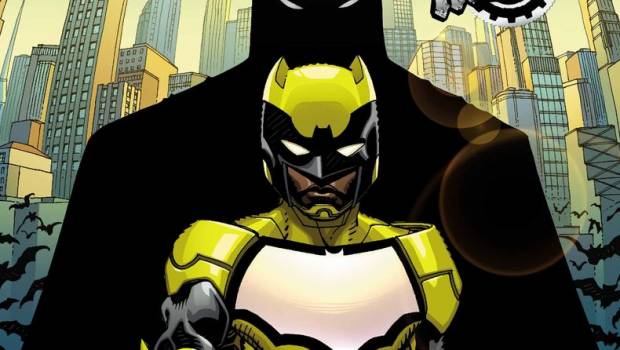 Published on April 28th, 2018 | by Keagan Morgan
BATMAN AND THE SIGNAL #3 REVIEW
Lights on, lights off
Summary: The spotlight shines brightly on the rising future of Duke Thomas.
Batman and the Signal: Gotham by Day is the third issue of this three part miniseries (a Metal spinoff, by the way) and it wraps up quite pleasantly. If you are similar to me, it's possible you have been questioning the longevity and perhaps greater purpose of Duke Thomas, The Signal. While I recognized potential for Duke at first, it soon became a question of whether such a character, in what is already a healthy Bat-family, can sustain the various trials of not only what the storytellers put him through, but the audience and general Bat-family fans as well. Having said that, I am thankful for this miniseries and how it concluded with Duke having a decent story arc to work with and now additional set up to move forward on.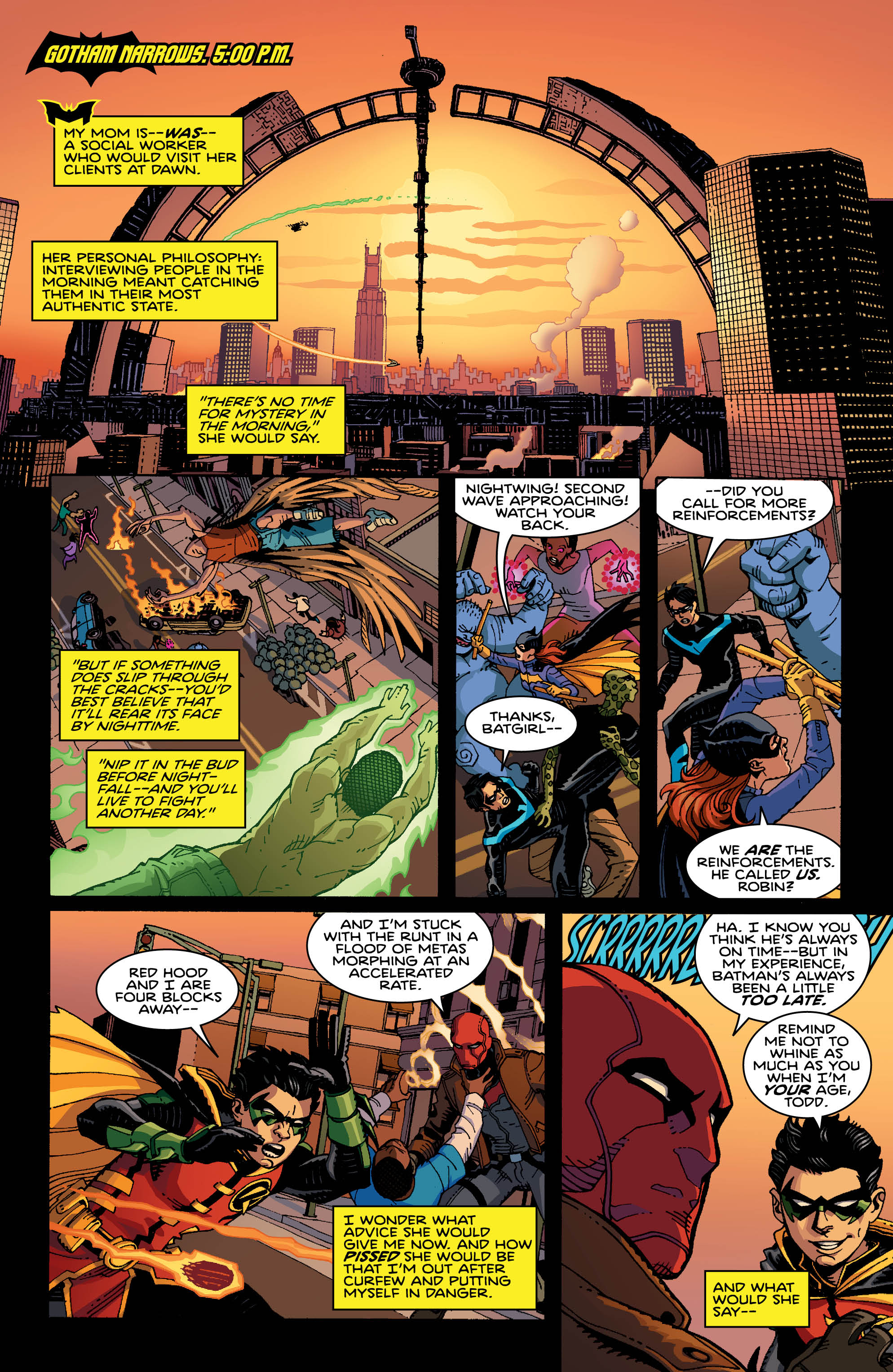 While the issue was far from perfect and the stakes not really properly elevated, the conclusion partially closes one aspect of Duke's progression while simultaneously launching another stepping-stone for his character. However, with the supporting Bat-cast, very brief cameos and all, and another chapter unfolding in Duke's larger story and profile, I walked away satisfied enough and definitely recommend this issue to any Bat-family fans. Reading through the story's quick pace was further influenced by the fact the issue's main scenario and conflict take place within approximately two hours. And while certain elements fall victim to this clock, both Scott Snyder and Tony Patrick are able to weave enough to keep the issue flowing without much confusion.
Also, a quick but important note for those unfamiliar with DC's Metal Event: it's fine if you haven't read any of the Dark Knights: Metal issues, but to fully grasp all of the details you may want to check into those as well. It certainly wouldn't hurt and will allow you to understand the greater stories currently being told in the DC Universe.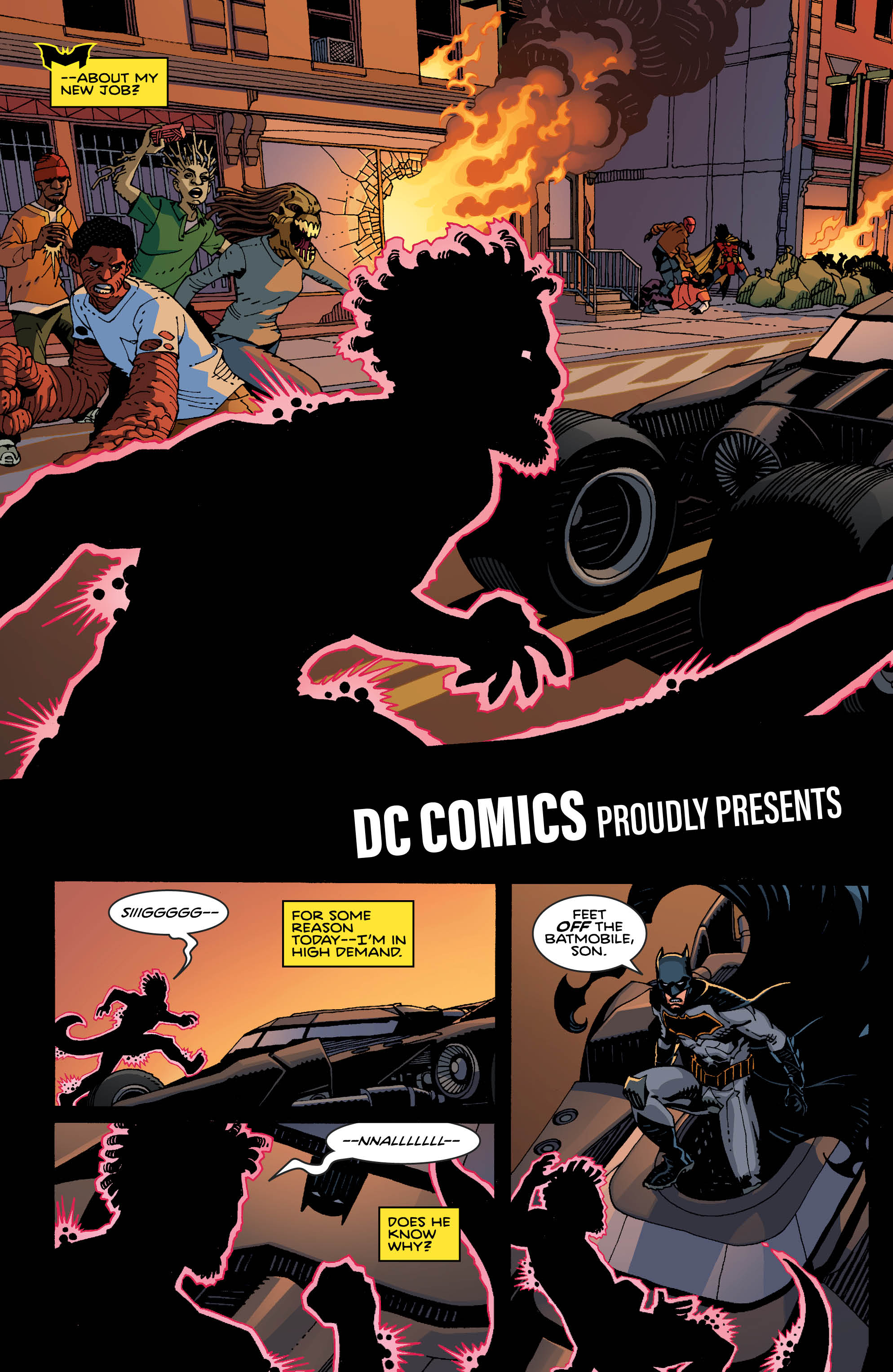 Overall there was plenty of dialogue to keep an eye out for and this actually helped structure all of the items tied into this series. Furthermore, the primary antagonist, Gnomon, is someone I am interested in learning more about and seeing in future issues. Gnomon's design was safe, but had a Doctor Fate vibe to it, which was neat. Cully Hamner's art was steady and while not my personally preferred style, it did the job.
I'm not sure if it was intended, but the setting Sun throughout the issue was essentially parallel with the story. So, it was only fitting to conclude this story's day and see Duke's character rise with the next morning. Laura Martin was able to capture the essence of both this conclusion and new chapter with the background colors visually keeping track of the time for us.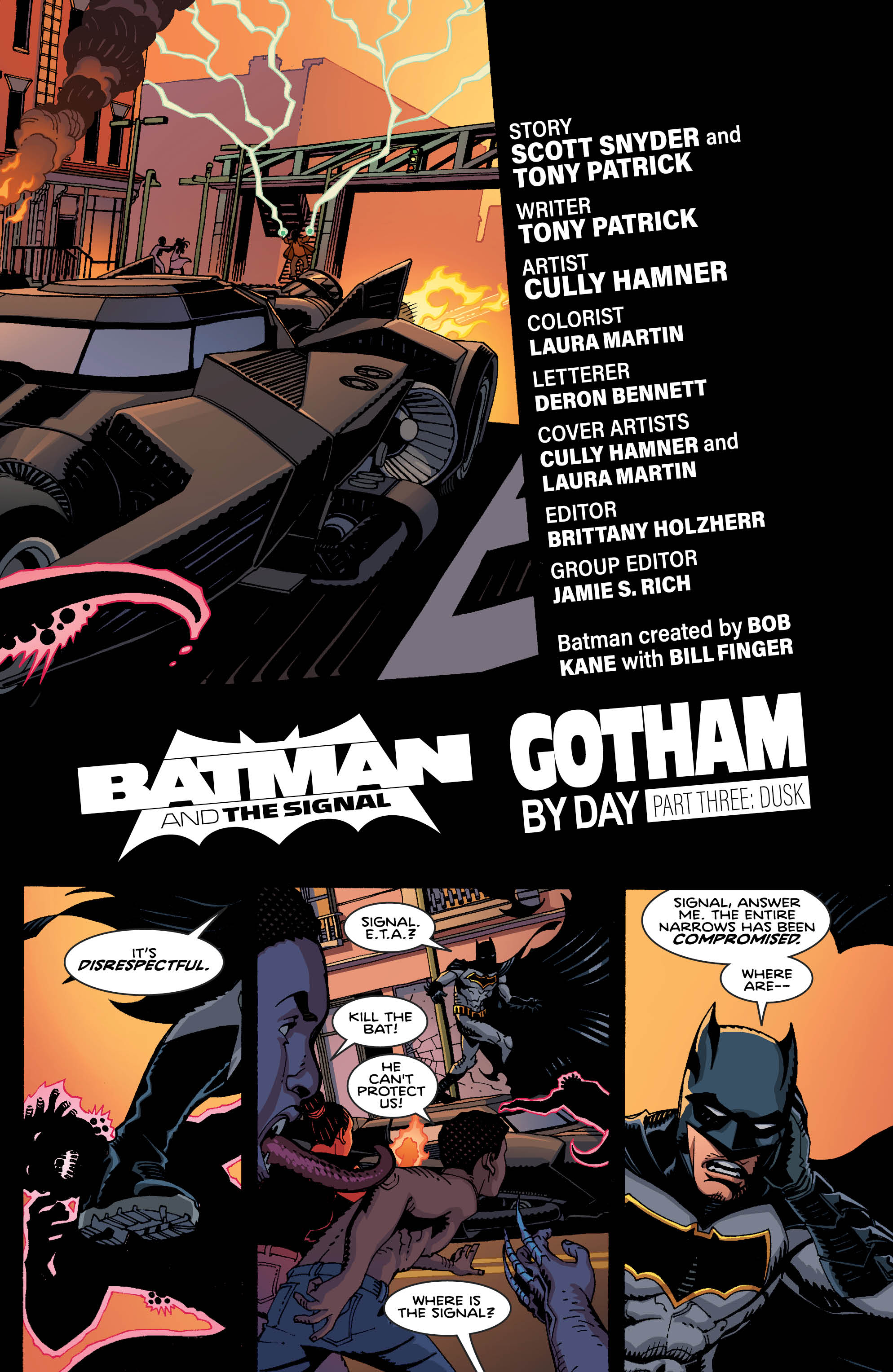 The rising Sun shines brightly and The Signal, contrary to his mentor, is there to meet it. I hope this continues an ever brightening character arc for Duke.
---
COMIC DETAILS
CREATIVE TEAM: Tony Patrick, Scott Snyder and Cully Hammer
PUBLISHER: DC
PUBLICATION DATE: April 25, 2018
REVIEWER: Keagan Morgan